Celtic jewelry is inspired by jewelry making traditions and methods that were developed and fine-tuned over many centuries when the Celts held sway in places like Ireland and Scotland. Today, shoppers can find numerous pieces of Celtic jewelry, and though many think Celtic rings like the claddagh ring are the most predominant, these rings are only a small part of the types of jewelry to be found. Those looking can discover earrings, bracelets, pins, and necklaces made in styles similar to those used by the Celts, and also that have many of the symbols employed by them.
It bears mention that people can find two basic types of Celtic jewelry. There are inexpensive pieces that are mass-manufactured and will have symbols on them that look like Celtic symbols. Those really interested in pieces that are long lasting may prefer to buy jewelry manufactured with more expensive metals and that is considered more authentic because it is made in Ireland or Scotland or by former residents of these areas. This second type is truly fine jewelry and highly desirable, both for its beauty and for the artisan craftwork that may shape each piece.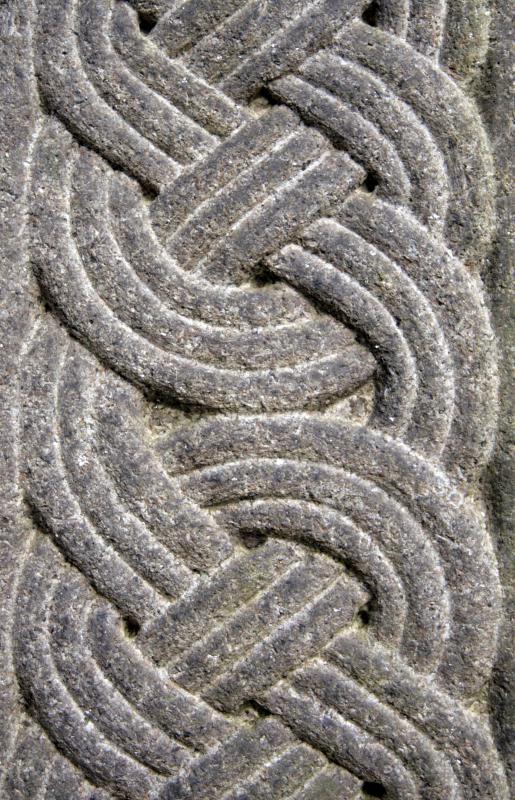 There are a number of common symbols that may be found on more authentic Celtic jewelry. These include things like special knots, pentacles, Celtic crosses, or even many animals. These features may be carved into things like rings or bracelets, or jewelry like earrings may be formed into such symbols. There is much discussion about what each symbol represents, and this is a matter of debate. Certain designs are common on things like engagement rings, such as interlocking rings or chains, representing continuity. Many jewelers who do much of their work by hand can incorporate various Celtic designs as per buyer request.
The finer types of Celtic jewelry may be worked in a few different types of metal. Gold is common but some jewelers now work in titanium too, which is much longer lasting. Others may prefer platinum. It's fairly easy to find quite a bit of variety in metal use. Jewelry may also incorporate gemstones like diamonds, emeralds or others, and this is becoming increasingly popular.
People searching for jewelry that references Celtic style may wonder where to find it. If not in Ireland or Scotland, it may be hard to get authentic work that represents true Celtic craftsmanship at jewelry stores. However, there are a number of excellent online shops that sell many varieties of Celtic jewelry. Look for those companies that manufacture their work in Scotland or Ireland. Of course, if authenticity is not a concern, there are numerous inexpensive pieces worked in less expensive metal by jewelers all over the world, and these can be a good choice to simply celebrate the beauty of Celtic symbols.