Caspofungin is an intravenous (IV) antifungal drug prescribed for the treatment of specific types of fungal infections. Sold under the brand name Cancidas®, caspofungin is a member of the echinocandin class of drugs, all of which are considered the "penicillin of antifungals." Caspofungin depletes the cellular walls of fungi, resulting in the cellular content seeping out and thus causing the fungus to die.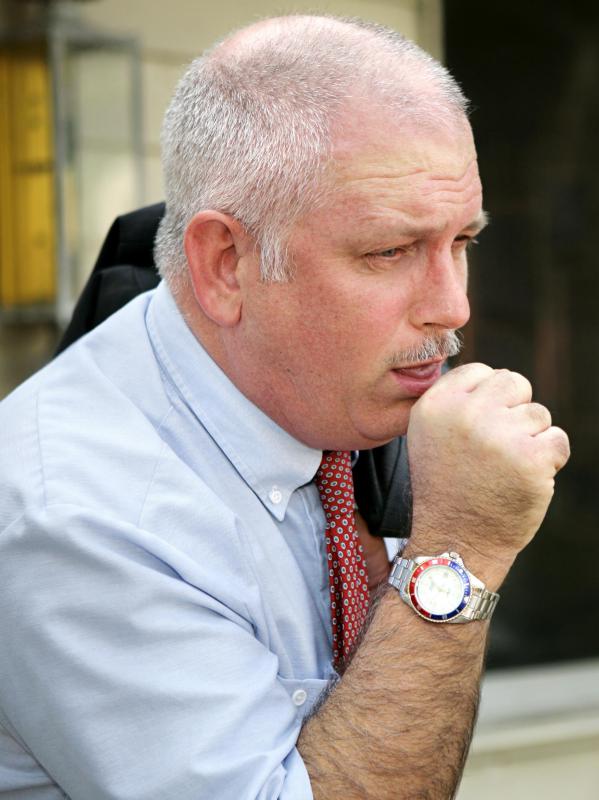 The drug prevents the production of glucan, a vital element in the structure of fungal cell walls. As a result, the walls gradually become weaker until they collapse. The material inside the cells is then no longer contained, and the cell has no nutrients on which to feed. When this occurs en masse, the fungus dies off.
There are several distinct infections that can be controlled or eradicated by an IV of caspofungin. Aspergillosis, a fungal infection that can manifest itself in the lungs, is one of the most commonly treated conditions. Individuals with fungal infections that are experiencing either high fever or low white blood cell count have also been successfully treated with caspofungin. Candidemia, caused by yeasts or fungi in the blood, and other illnesses triggered by Candida fungus may also benefit from caspofungin. The drug has been utilized in the treatment of esophageal inflammation, known as esophagitis; peritonitis, inflammation of the stomach lining; and pleural cavity infections, which affect the area around the lungs.
This intravenous drug is commonly administered in a hospital or clinic. In rare situations, a patient may be prescribed to take the drug at home; in such instances, a healthcare provider will give instructions on how to administer the IV. Caspofungin comes in two different dosages, 50 mg and 70 mg.
Caspofungin generally has very few side effects. Headache, nausea, stomach pain, diarrhea, low fever, and cough are among the potential minor side effects. More serious side effects might be liver damage, elevated blood calcium levels, or an allergic reaction.
The typical course of caspofungin treatment is approximately one month. However, this depends on the extent of the infection and the condition of the patient. Some patients report feeling better after just one dose; other patients may have to wait several weeks. Each intravenous drip should take one hour to complete and is given once per day. Patients taking caspofungin are encouraged to stay the course and continue treatment until the fungus has been eradicated; if a patient misses doses, the fungus is given opportunity to grow and wreak more havoc on the system.