What is Canesten Hydrocortisone?
Canesten hydrocortisone is a medication that contains two drugs, hydrocortisone and clotrimazole. This medication is only intended for topical use, or for application to the skin. It is used to treat fungal infections of the skin, such as athlete's foot or ringworm. Patients are instructed to use this cream for no longer than one week, because overuse can increase the risk of side effects.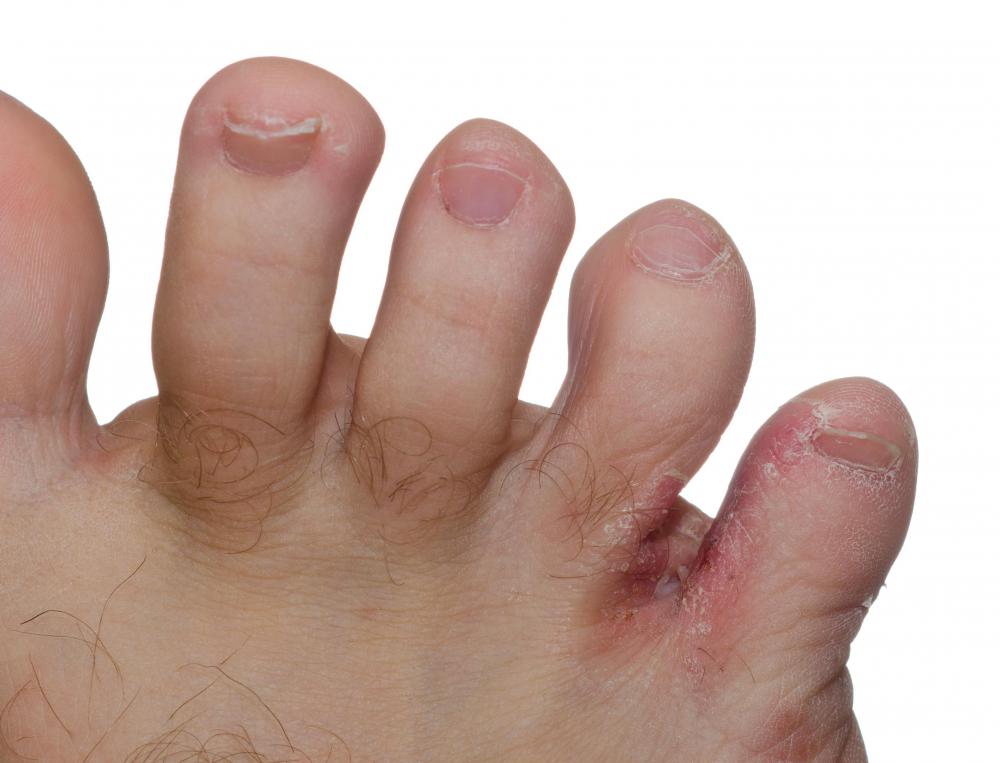 This medication is not appropriate for all skin conditions. It is not for use by patients with viral infections, such as shingles or chickenpox, or for inflammatory skin disorders, such as rosacea. Canesten hydrocortisone may also not be used to treat acne, skin rashes, or bacterial infections. Patients should only use it to treat ringworm if the physician prescribes it for that specific purpose. It is effective against athlete's foot and candidal intertrigo, a skin infection of Candida albicans.
Canesten hydrocortisone works in two ways to help control skin conditions. The drug clotrimazole works to kill fungus by disrupting the production of the cell membranes. Hydrocortisone is included in the cream because it relieves inflammation. It is a type of corticosteroid drug that reduces irritation of the skin and alleviates redness and itching.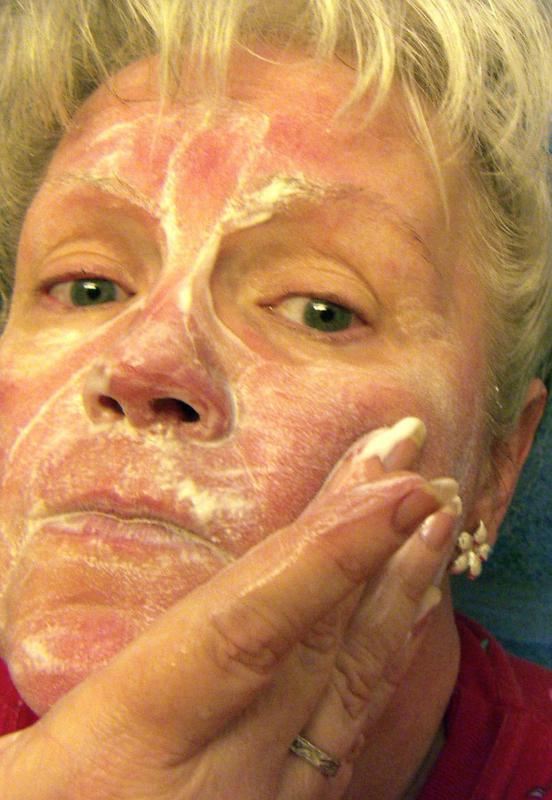 Patients are typically instructed to apply canesten hydrocortisone twice daily for no longer than seven days. They should apply a very thin layer of cream to only the affected area of skin using a either sterile cotton swab or a clean finger. It is essential to wash the hands thoroughly afterward to avoid spreading the cream to other areas of the body. Bandages are not usually applied over the area, unless the physician instructs otherwise.
The cream must not be applied to any area of skin that is broken, and is not intended for use on the genital or anal areas. Patients must avoid spreading the cream to the eyes, nose, or mouth, or to any other area of the face. It is also not intended to treat large areas of skin.
Before using canesten hydrocortisone, patients should be aware of possible side effects. Irritation and a burning sensation can occur, which should be reported to the doctor if it persists or becomes bothersome. When this medicated cream is used longer than seven days in a row, other side effects may occur, such as acne, reduced skin pigmentation, or thinning of the skin. Stretch marks, increased hair growth, and telangiectasia, or prominent blood vessels, may also occur. Symptoms of a possible overdose may include nausea, vomiting, and dizziness.
Patients should inform their doctors of all of their other medical conditions before using canesten hydrocortisone. It is contraindicated for use by women who are pregnant or breastfeeding. Patients should disclose all of their allergies, particularly allergies to other medications.