What is Balsamic Vinegar of Modena?
Balsamic vinegar of Modena is a condiment produced in Modena, Italy. The term "balsamic vinegar" can refer to two different products which are made in very distinct ways. Traditional balsamic vinegar, also known as Aceto Balsamico Tradizionale di Modena, is made in a complex process which requires lengthy aging to produce a very complex, flavorful product. Balsamic vinegar of Modena is a less expensive version made in a very different way, with an entirely different flavor.
The roots of "balsamic" relate to health and rejuvenation. Italians have historically believed that balsamic vinegar is a restorative condiment which can make people feel healthier and more energetic. Traditional balsamic vinegar is used in a wide variety of ways, from making sauces for cooked meats to flavoring desserts. The traditional product can be costly, because it is produced in limited amounts, and a great deal of labor goes into its manufacture.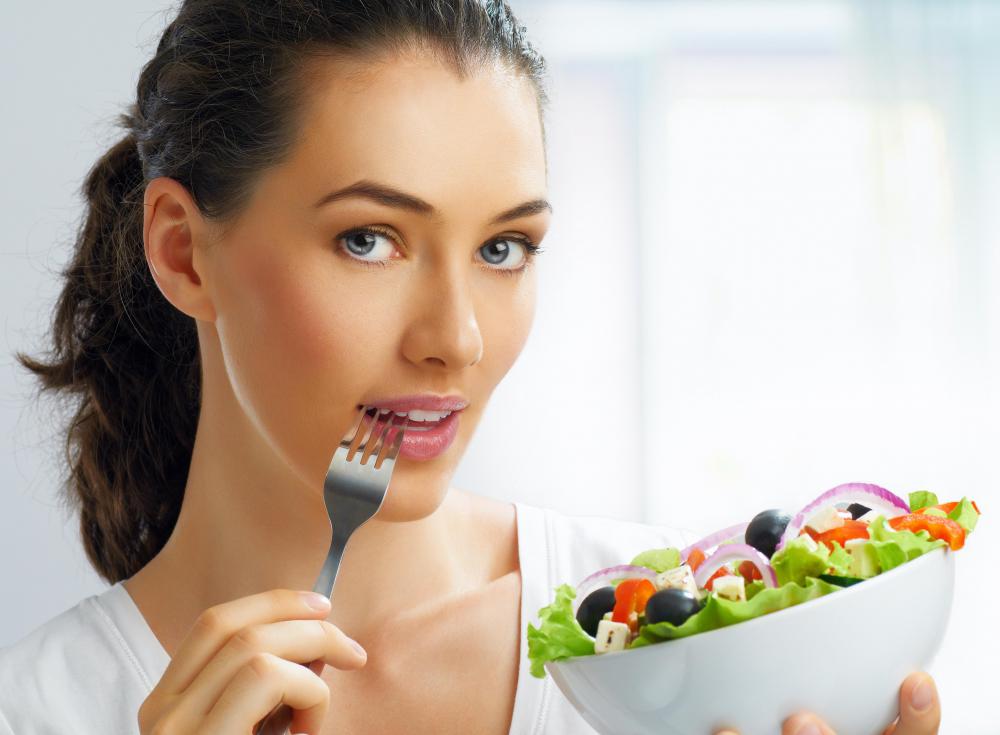 The traditional method for making balsamic vinegar involves cooking down a sweet wine made from Trebbiano grapes. The resulting syrupy mixture is aged in a series of casks. Over time, the liquid becomes sweet and slightly acidic, with a very rich and complex flavor. This condiment is highly prized, and it can fetch a high price at the store. Traditionally produced balsamic vinegar is also protected under labeling laws, with only products made in a particular way and in Modena bearing the Aceto Balsamico Tradizionale di Modena label.
By contrast, balsamic vinegar of Modena is made with red wine vinegar which is treated with colorants and sweeteners to develop a taste similar to that of the traditional product. However, it tends to be thinner, more acidic, and less complex. The quality can also vary considerably, because the product lacks labeling protections and quality standards. Balsamic vinegar of Modena is often used in dressings, and it is readily available in most markets.
Many consumers outside of Italy are unaware of the fact that there are two types of balsamic vinegar. They are acquainted with balsamic vinegar of Modena, but unaware that this product is actually an imitation of another condiment which has centuries of history and tradition behind it. Visitors to Italy or people with access to import stores would be well-advised to try the traditional product so that they can experience the difference. Reggio Emililia is also famous for its traditional balsamic vinegar production, and it has a protected label of its own which consumers can use to identify the genuine article.