What is Attachment Disorder?
Attachment disorder, sometimes called reactive attachment disorder, is based on the concept that the infant/caretaker bond can be disrupted for any of a variety of reasons. As a result, the child may not form normal attachments with adults, not wanting to be touched and showing other signs of distrust for authority figures. A premature baby who is hospitalized for the first few months of life or a child living in an orphanage for three to six months prior to being adopted may display such symptoms. A physically or sexually abused child, or merely a neglected one, may also fail to form attachments with adult caregivers.
In infants as young as six months, signs of attachment disorder may surface as poor crying response or excessive crying. A child may not want to be touched or held, and especially may not want to be cuddled. The child may not visually track adults who are responsible for care and may not respond to smiles. Motor skills like crawling, sitting up and creeping may also be delayed. As the child ages, these motor skills may continue to be delayed and developmental milestones like walking and talking may be reached far later than average.
Strangers may wonder how a charming, and seemingly precocious and affectionate child would be classed with such a disorder. As such children mature, they do tend to be overly friendly with strangers, and even affectionate. They seem to exhibit no "stranger-danger" sense, and are often quite chipper and chatty. With caregivers, however, the child may show other behavior, like lying continuously, never making eye contact, impulsiveness, and in worst case scenarios, cruelty to animals or destruction of property.
What concerns many parents who have adopted children with attachment disorder, or who have watched children go through many hospitalizations, is that the child may appear to have no moral compass and no conscience. He or she also may be obsessed with very dangerous elements, like fire. The child may have difficulties making or keeping friends. Other symptoms of this disorder include learning difficulties, no regard for effects of dangerous behavior, poor sleeping, and poor eating patterns.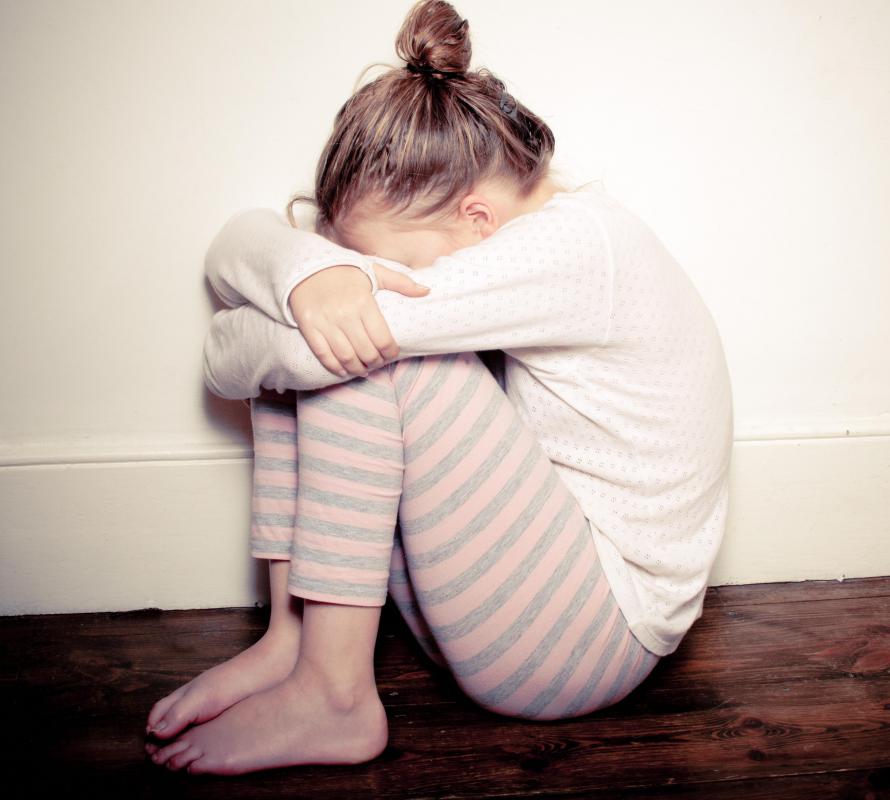 One of the hallmarks of attachment disorder is a continued distrust of adult and authority figures. Distrusting adults makes sense to the child because he or she has formed no lasting bond with an adult and fears adults in general. Especially if the child feels mistreated by adults, even when that mistreatment was kindly meant, like surgical interventions or daily blood tests in a hospital setting, the child's response is that adults should not to be trusted.
This disorder is often masked by overly affectionate behavior, especially with adoptive parents. The child may love to cuddle and will willingly say affectionate words. Their other behavior suggests fear, mistrust, and even vehement hate against adults, however, and many also suffer from no self-esteem. They feel themselves to be essentially bad, essentially unlovable, and that something is wrong with them. In an infant's developing mind, the infant controls the universe. As a result, all bad things that happened to the infant are seen as the fault of the child.
Attachment disorder can be aided through therapy. Therapy must be consistent and help provide the caregiver with a way to give the child the attachment he or she missed out on. This is gradual, and can be frustrating for the parent. One therapy that is not endorsed by any psychiatric agency is forced holding of the child. This is considered a dangerous practice that may worsen the disorder.
Two forms of therapy are the most common: theraplay, and dyadic developmental therapy. Parents who suspect their child may have attachment disorder may benefit from either therapy, as will their afflicted child, and both are endorsed by most mainstream mental health organizations. Both work to help the child learn to attach to adults and gradually overcome earlier neglect, abuse or failure to attach for medical reasons.
It should be noted that a child with one or two symptoms might not have attachment disorder. A child who lies, for example, may merely need help learning to be truthful. A diagnosis is made by examining the child's history and by looking at patterns of symptoms that suggest the deeper disorder. Other conditions may cause some of these symptoms, but may require treatment in a completely different manner.