What Is Arroz Con Gandules?
Arroz con gandules is a Puerto Rican food specialty. This one-pot meal consists of rice, pigeon peas and flavorings. It uses a special seasoning mix called sofrito as a flavoring base. Bacon, pork, salt pork and sausage are all featured in different versions of this dish.
Some cooks prepare sofrito as the first step in the preparation of arroz con gandules. Green sofrito is made of green peppers, onions, garlic and cilantro. These ingredients are put into a blender or food processor and made into a concentrated sauce that is the base for many Puerto Rican dishes.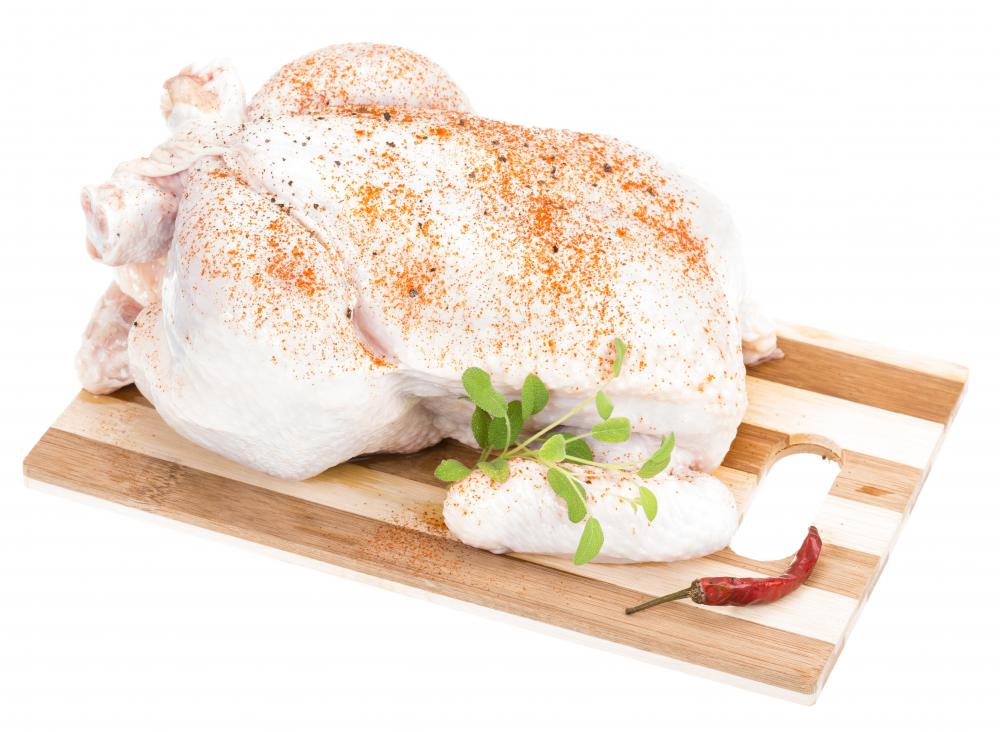 In many versions of arroz con gandules, the sofrito is put in a pan with olive oil and heated to allow the flavors and oils to intensify. Other recipes begin by frying bacon, putting the cooked bacon aside and using the bacon drippings to cook the sofrito. This adds a smoky taste to the finished dish.
The next step is to add the herbs. Cumin, bay leaf and oregano are common ingredients, as is a mixture of spices known as Spanish seasoning. Tomato paste, sauce or whole tomatoes also can be added for flavoring. Spanish olives, capers, lime juice and sour cream are sometimes used as garnishes for the finished dish.
Although this dish would work with just about any meat, pork products are traditionally added. One can use bacon, salt pork, pork chops or a roast. Sausages also are popular and add their spices to the blend.
The meat is cooked along with rice, water and pigeon peas. Many cooks use canned pigeon peas that require no extra cooking, though parboiled dried peas also can be used. Sufficient water must be added to cook the rice.
A layer of aluminum foil is put over the top of the pot and the lid is put on over that. This covering is opened at 10-minute intervals to allow minimal stirring. Overstirring can result in soggy rice. The bottom of the pan will frequently develop a layer of crispy rice, which is called pegao. The measure of a cook's success in making arroz con gandules is often determined by how much pegao is created.
Rice and peas or beans form the base for many dishes. In the Southern United States, a dish called Hoppin' John is made of black-eyed peas, ham hocks and rice. This is another one-pot meal that is served with a topping of shredded cheese. Platillo Moros y Cristianos is a Cuban dish served on New Year's Day; it is made of black beans, rice and spices that are cooked together in a chicken broth and served with a garnish of cilantro sprigs.