What Is Antifungal Shampoo?
Antifungal shampoo is a product that is designed to treat seborrheic dermatitis, a type of dandruff that is caused by microscopic yeast. This condition is also known as cradle cap. There are several types of shampoo that are designed to treat fungal dandruff. These antifungal hair products use specific chemicals or plant extracts to discourage fungus growth. Antifungal shampoo won't cure dandruff that is caused by dry skin or other problems that are not related to yeast growth.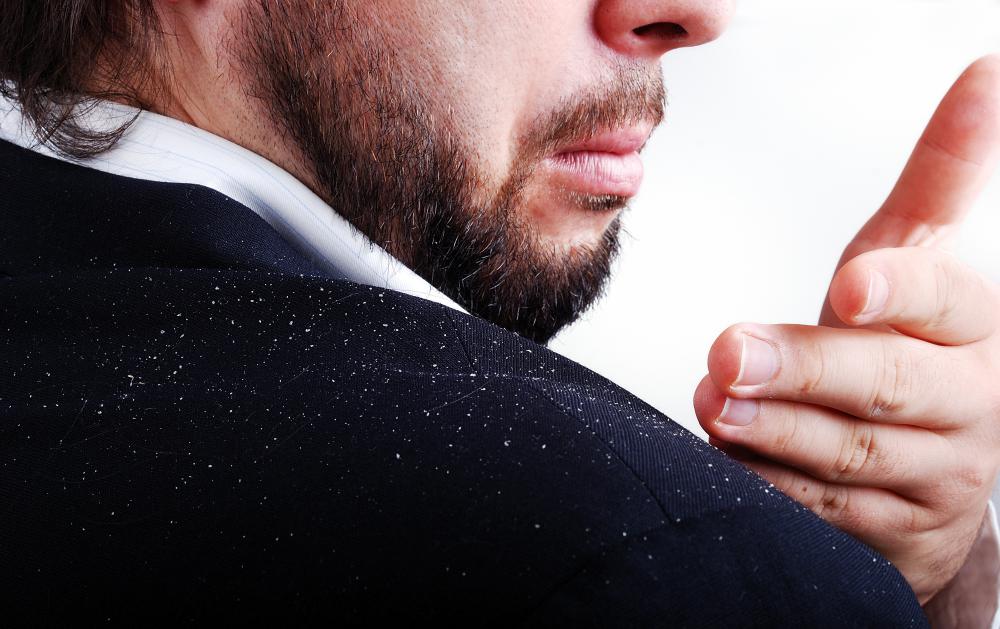 Most antifungal hair products use one primary chemical to treat dandruff. Patients who don't get relief from one brand of antifungal shampoo might be able to treat their symptoms by switching to a product that contains a different primary chemical. The active ingredients in these shampoos also work to suppress the growth of tinea versicolor, a fungus that discolors the skin.
Common shampoo chemicals include ketoconazole, ciclipirox olamine, piroctone olamine, zinc pyrithione and selenium sulfide. Ketoconazole might also work to reduce hair loss in balding men. Zinc pyrithione combats streptococcus and staphylococcus bacteria as well as fungi. Some older shampoo formulations treat dandruff with coal tar, which slows the process of skin cell loss.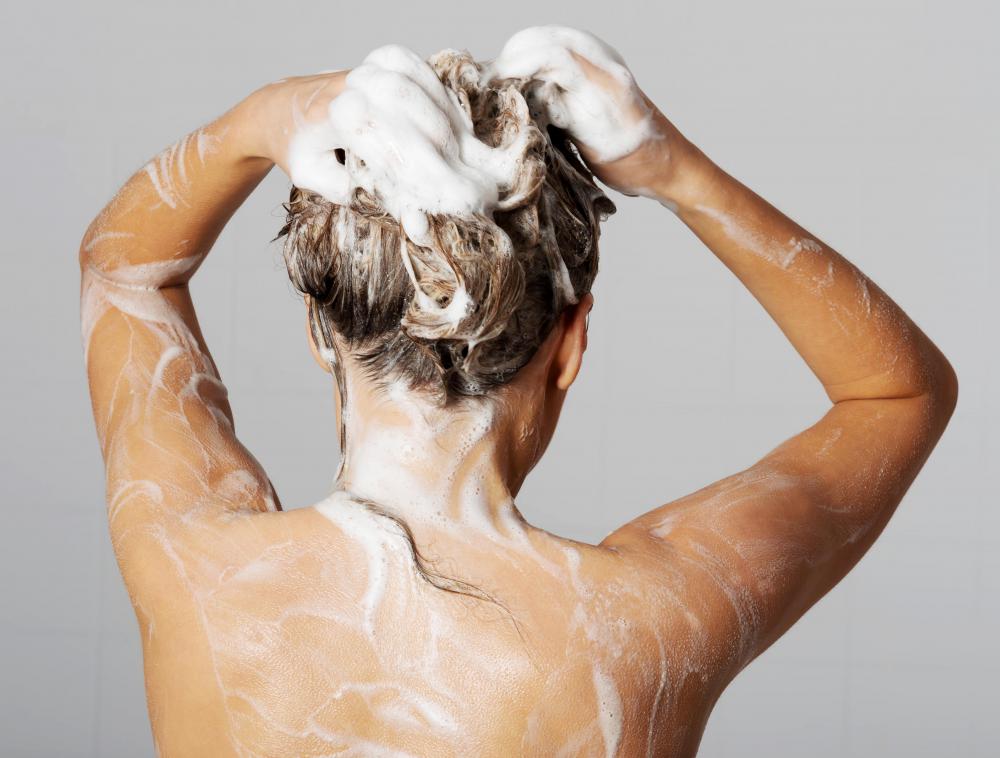 Natural antifungal shampoo formulations often rely on tea tree oil. This substance comes from the Australia tea tree, or Melaleuca alternifolia. Tea tree oil is antifungal, antiseptic, antibacterial and antiviral. It also kills lice, mites and some other parasites.
Dandruff sufferers might not need to use antifungal shampoo at all times. They might have relatively normal skin much of the time, suffering flareups only rarely. Seborrheic dermatitis often worsens in winter or during periods of stress or fatigue. People who have the human immunodeficiency virus (HIV), acquired immune deficiency syndrome (AIDS) or neurological conditions such as Parkinson's disease might have more frequent flareups.
Seborrheic dermatitis includes skin inflammation and crusting skin as well as dandruff. Non-fungal dandruff usually lacks these extra symptoms. People who use antifungal shampoo to treat non-fungal conditions might show no improvement or even worsening of symptoms, because some antifungal treatments can dry the scalp and increase skin flaking.
Although shampoos that are meant to decrease fungal growth are generally safe, they might cause some problems. The potential side effects of antifungal shampoo include itching, burning and irritation of the scalp. Shampoo that contains selenium sulfide might discolor light or dyed hair. Tea tree oil preparations sometimes cause allergic reactions in sensitive individuals. Changing to a different antifungal shampoo usually resolves these problems.