What Is an IT Front Office?
Information Technology (IT) employees are responsible for managing the collection, transmission and storage of data on computers and on telecommunication devices. An IT front office deals directly with members of the public or the employees of a particular firm. The term "front office" is used to distinguish this department from the backroom IT personnel who are involved in programming and systems maintenance, but who have little or no direct contact with the system's users or the company's clients.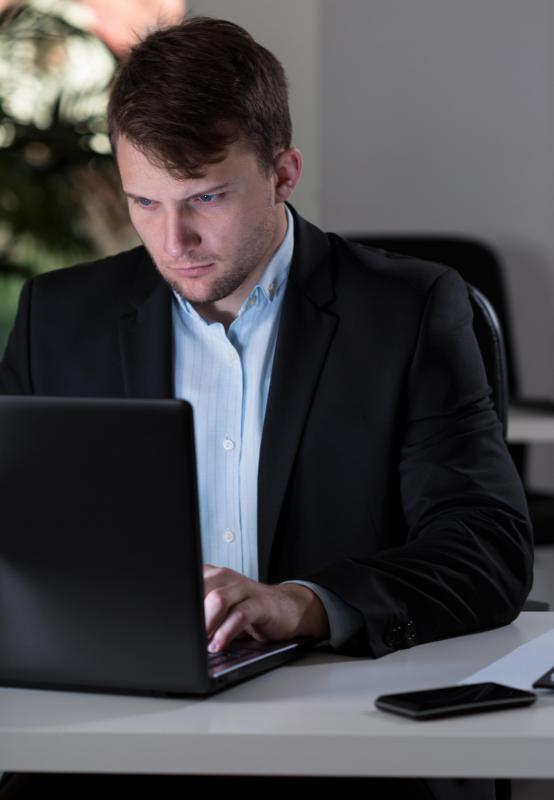 Many large companies have an IT front office and some firms may have an office at every work location that the firm operates. Employees of large firms usually need to have access to computer systems, telephones, fax machines and other telecommunications devices. If a system or a piece of software breaks down, then employees may find themselves unable to complete their basic job functions. In such instances, impacted employees contact the IT front office and an IT representative creates a case file and attempts to uncover the cause of the problem.
IT front office representatives often liaise with firm employees or clients over the phone or via email. Some issues are related to user error and can be easily resolved by providing the user with simple instructions. If an issue cannot be easily dealt with than an IT representative may have to physically inspect the computer terminal or the phone system that is malfunctioning. IT employees are trained to perform minor mechanical repairs such as securing lose wires or replacing damaged components but when faced with major mechanical issues IT representatives often have to send equipment to the manufacturer to have the issues rectified.
Major firms sometimes have to contend with network wide computer viruses or software problems that can severely impact productivity. While IT front office representatives are not always equipped to resolve such issues, these representatives act as first responders and diagnose problems so that a distinction can be made between a localized issue and a major network problem. IT representatives usually act as intermediaries between systems users and backroom IT administrators when major problems are being investigated.
Aside from providing in-house support to company employees, an IT front office may also deal with outside clients. Satellite television providers and internet firms are among the companies that employ full-time IT support technicians. These employees field calls from clients and attempt to resolve minor issues over the phone. IT support technicians can hire outside contractors to visit the homes of clients and tackle mechanical issues. In complex cases, IT front office staff refer issues to programmers and technical consultants who have no direct interactions with clients.