An ironworker is responsible for assembling and maintaining the metal framework for buildings, bridges, highway overpasses, and other large structures. Ironworkers follow blueprints to install iron and steel girders and columns, which may involve cutting, welding, and bolting metal parts. Often, an ironworker is required to operate or direct cranes and derricks which hoist metal beams into place. Ironworkers often face strenuous, and at times dangerous, working conditions, especially when they work at great heights or in inclement weather.
There are four basic categories of ironwork. Fabricators typically work in metal fabricating shops, where they use specialized tools to cut and shape metal parts according to specifications. Structural ironworkers, who are often employed by construction companies and contractors, are responsible for all aspects of the construction of prefabricated frameworks. Ornamental ironworkers build and install nonstructural metal pieces, such as stairs and handrails. Reinforcing ironworkers cut, bend, and set rebar and other metal parts in concrete forms, which are used in the construction of foundations and roads.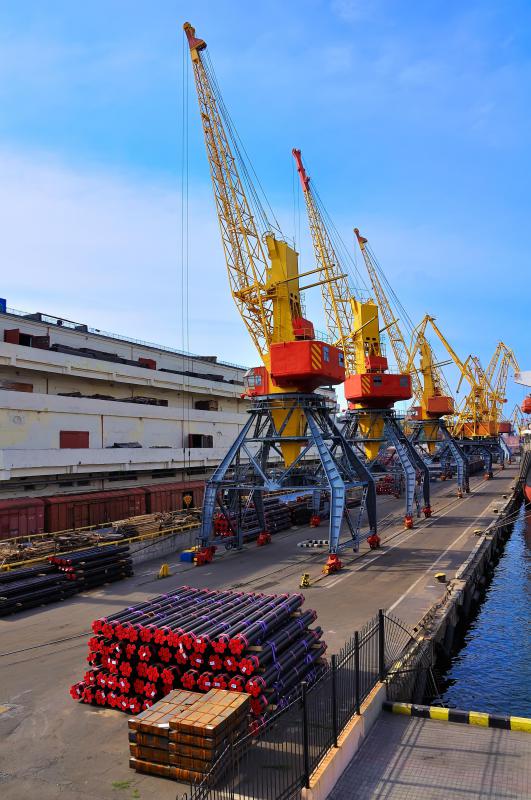 An ironworker must be detail-oriented, capable of manipulating heavy materials and large machinery, and able to follow instructions. When building metal structures, it is vital that all measurements are accurate and that all pieces are secured properly into place. Since accuracy and safety are of utmost importance, ironworkers are typically required to have good vision, balance, common sense, and the ability to communicate effectively with other workers.
To become an ironworker, a person must typically be at least 18 years of age and have a high school diploma or GED. Many beginning ironworkers opt to take part in a three to four year apprenticeship, where they receive paid on-the-job training and classroom instruction at a trade school. Apprentices learn about safety measures, become familiar with different tools and equipment, and assist experienced workers in assembling structures.
Upon completion of an apprenticeship, an ironworker receives certification as a journey worker, which increases his or her chances of securing a job in the construction industry. To broaden their skills and resumes further, many ironworkers complete additional certification programs in welding. With certification and experience, ironworkers may eventually rise to the ranks of site supervisors or even open their own contracting businesses.
Population growth and urban development create an ever-increasing need for skilled ironworkers. Professionals are needed to build new high-rise structures, schools, factories, and highway systems in big cities. There is also a growing demand for qualified individuals to perform maintenance and renovations on old buildings, bridges, and roads.