What is an Analog Hearing Aid?
Hearing aids are assistive listening devices that are designed to amplify or adjust sound. There are two general types of hearing aids: analog hearing aids and digital hearing aids. Analog hearing aids produce a strong, loud signal, which makes them an ideal choice for people who suffer from severe hearing loss. Conventional analog hearing aids amplify sound without discriminating between listening environments, but there also are programmable hearing aids that can be adjusted for both quiet and noisy listening environments.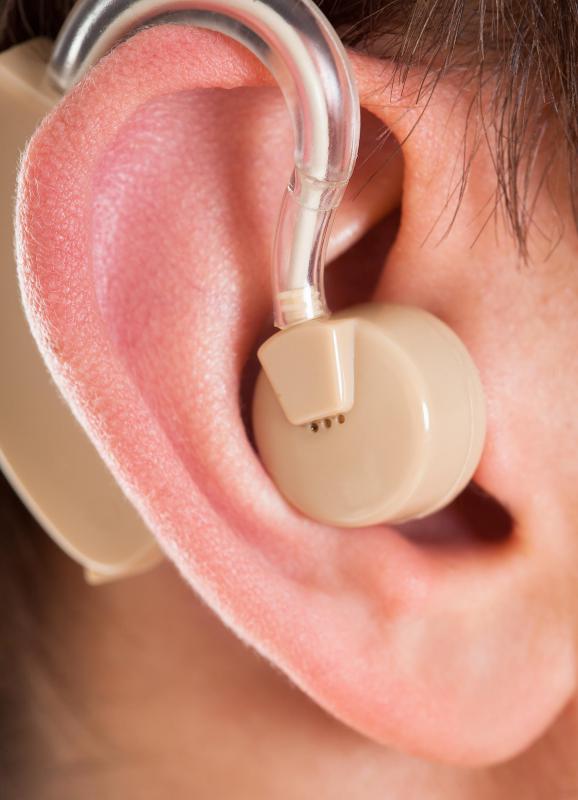 Analog hearing aids are the most basic type of hearing aid in terms of technology. They have three parts: a microphone that picks up sound waves and converts them to electronic signals, an amplifier to increase the power of the signals and make sound louder and a receiver to transfer sound waves to the ear. These hearing aids come in a variety of styles and sizes. Some analog hearing aids are small enough to hide inside the ear, and others might be partially visible in the ear canal. Generally, smaller analog hearing aids are more costly than larger devices.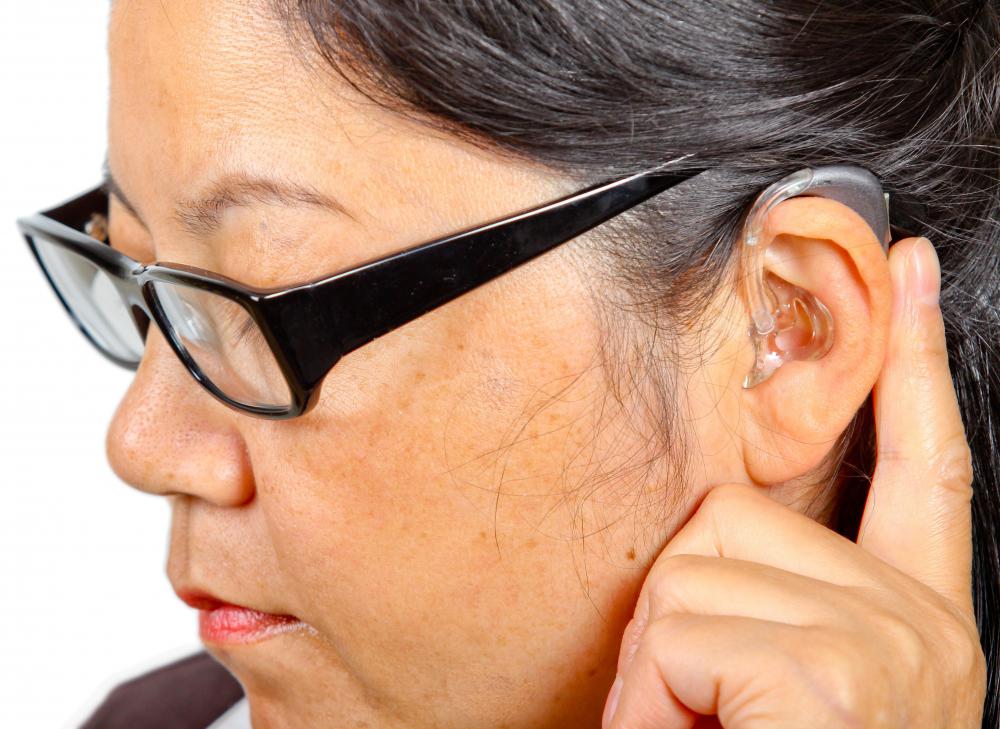 The process of programming and fitting an analog hearing aid is relatively simple. It begins with a consultation and hearing test at an audiology center. Audiologists program analog hearing aids with unique frequency responses based on these audiogram test results. For people with hearing loss, using an analog hearing aid is then as easy as flipping the "on" switch and adjusting the settings and volume.
When choosing an analog hearing aid, there are two basic options: a conventional analog hearing aid or a programmable analog hearing aid. Conventional analog hearing aids amplify all sound in the same way. They are the least expensive type of hearing aid available because they do not filter background noise. Programmable analog hearing aids contain a microchip that allows patients to customize settings for different hearing environments. This results in more flexibility when transitioning from quiet to noisy locations.
Analog hearing aids are a popular alternative to digital hearing aids because of their strong signal, low maintenance requirements and affordable cost. The analog technology might be simple, but these hearing aids still are appropriate to help patients of all ages address many types of hearing loss. When deciding between a conventional analog hearing aid and a programmable analog hearing aid, it is best for one to discuss the benefits and drawbacks of both devices with an audiology professional.