What is an Abuse of Discretion?
Abuse of discretion is a standard of judicial review that appellate courts apply when reviewing lower court rulings or administrative agency decisions. This standard of review applies to certain types of legal issues that are the subject of an appeal. It generally requires an appellate court to decide whether a ruling was arbitrary, capricious or beyond reason based on the law and facts of the case. When the abuse-of-discretion standard is used, an appellate court will not overturn a ruling as long as it falls within the scope of rational choices available to a lower court.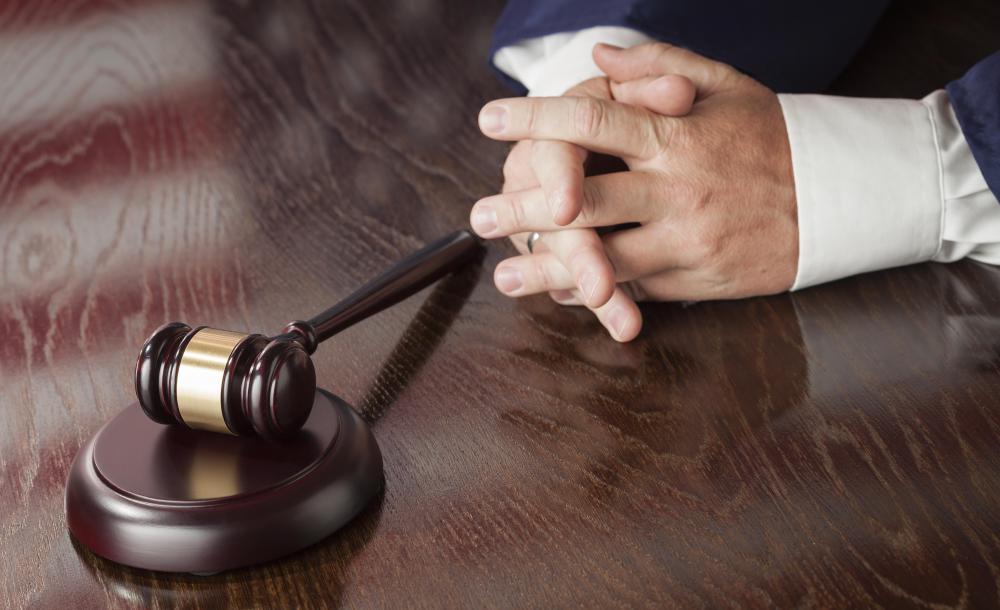 Appellate courts apply the standard of abuse of discretion to certain types of legal issues. Issues of prosecutorial misconduct, admitting or excluding evidence, motions for mistrial, an award of attorney fees, and motions for discovery are all subject to a review of potential abuse of discretion. In contrast, an appellate court will apply a de novo review standard to issues of law. This means the lower court's interpretation of the law is not binding on the appellate court.
A lower court makes numerous rulings throughout the proceedings of a trial. A trial court will frequently have to decide whether to allow evidence into trial. A trial judge must base his decision on several legal factors. If the judge allows evidence into trial without applying those factors, then the trial judge may find his ruling is the subject of an appeal. The appellate court will apply the abuse-of-discretion standard to the ruling and may reverse the decision if it determines the trial judge failed to consider the appropriate factors before admitting the evidence.
U.S. courts also apply the abuse-of-discretion standard to administrative agency decisions. The Administrative Procedures Act, a federal law, expressly authorizes courts to use this standard of review. Administrative agencies such as the Food and Drug Administration (FDA) and the Internal Revenue Service (IRS) often conduct hearing and make rulings on specialized matters. A person may seek judicial review of an administrative decision after exhausting administrative remedies.
A reviewing court will use the standard of abuse of discretion to analyze an agency's decision in the same manner as when it reviews a lower court's ruling. U.S. courts afford an agency broad discretion in performing its duties. It will not use the standard of abuse of discretion to undermine an agency decision. Courts instead give deference to an agency's interpretation of any regulations it has enacted. This deference stops when an agency's decisions go beyond its specialized purpose.
When an appellate court finds that there was an abuse of discretion in a particular ruling of a lower court, it does not mean that the lower court judge committed misconduct or acted with some type of malice. It only means that the appellate court has determined that a lower court judge made an improper ruling based on logic, the law or the facts of the particular case. An appellate court will not take action to punish a lower court judge in such situations.