What is Acetyl Hexapeptide-3?
Acetyl hexapeptide-3 is an anti-aging skincare product that claims to reduce lines and wrinkles. It's meant to be another option for those who want younger-looking skin, but do not want to go through Botox™ injections, face-lifts, or other more invasive procedures. In addition, Acetyl hexapeptide-3 is much less expensive than those more widely used techniques.
Developed by a Spanish company called Lipotec, Acetyl hexapeptide-3 also goes by the trade name Argireline®. It is a topical solution containing a chain of amino acids called peptides. These peptides apparently restrict the neurotransmitters that control contraction of facial muscles. Unlike Botox, which paralyzes these muscles, it simply controls the severity of contractions. Skin movement is simply smoothed and relaxed rather than inhibited. It is believed that overuse of muscles is one of the leading causes of facial wrinkling.
Some researchers have determined that use of acetyl hexapeptide-3, as well as Botox™, may result in skin sag. Since both control or inhibit the use of muscles, these muscles may weaken or atrophy. When this happens, they likely will cease to support the surrounding skin, and sag may indeed result.
Due to its ease of use, this substance is generally becoming more and more popular. Rather than subjecting themselves to frequent visits to a doctor's office, users can apply it on their own in the privacy of their own home. It typically does not require a doctor's prescription and can be purchased online or in beauty supply stores. The product is offered under a variety of name brands, with each cream offering its own unique blends. Most experts agree that a concentration of 10% acetyl hexapeptide-3 is necessary to achieve the best results—others argue that in order to achieve optimum results, a concentration of at least 25% may be necessary the solution should be used in conjunction with antioxidants and skin enhancers.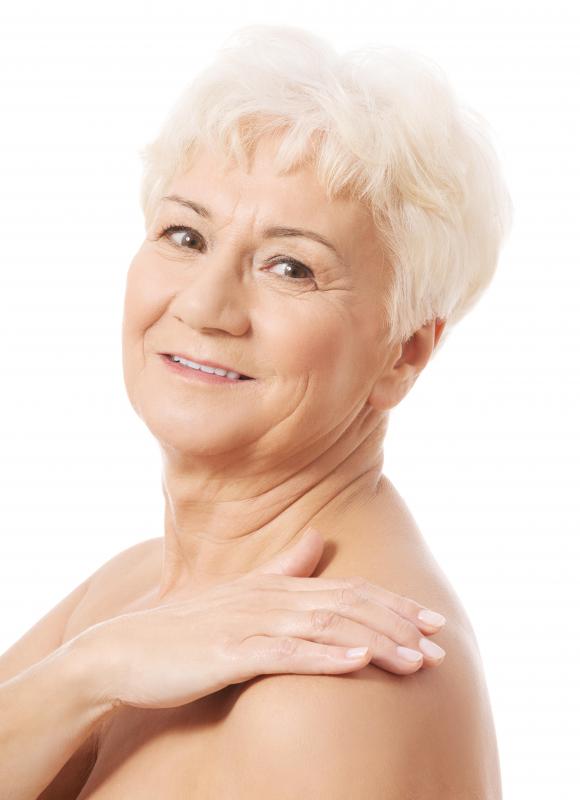 Clinical studies of Acetyl hexapeptide-3 and its effects on wrinkles are generally limited, but according to a study done by International Journal of Cosmetic Science, it apparently does work. The study used a topical cream with a 10%-concentration, which researchers claimed reduced wrinkles by 30% after a month of use. Regarding side effects and long-term use of this substance, those in the study reported no adverse effects. Since no other clinical studies are known to exist, it is difficult to determine the validity of these test results.