Acarology is the study of ticks and mites, organisms classified in their own subclass under the more general class of arachnids. This subclass is large and very diverse, providing numerous opportunities for people interested in this field of the sciences. Acarologists can be found working all over the world, in settings from archaeological digs to laboratories. College and university degree programs in this field are available in numerous regions, and many people in this field hold advanced degrees.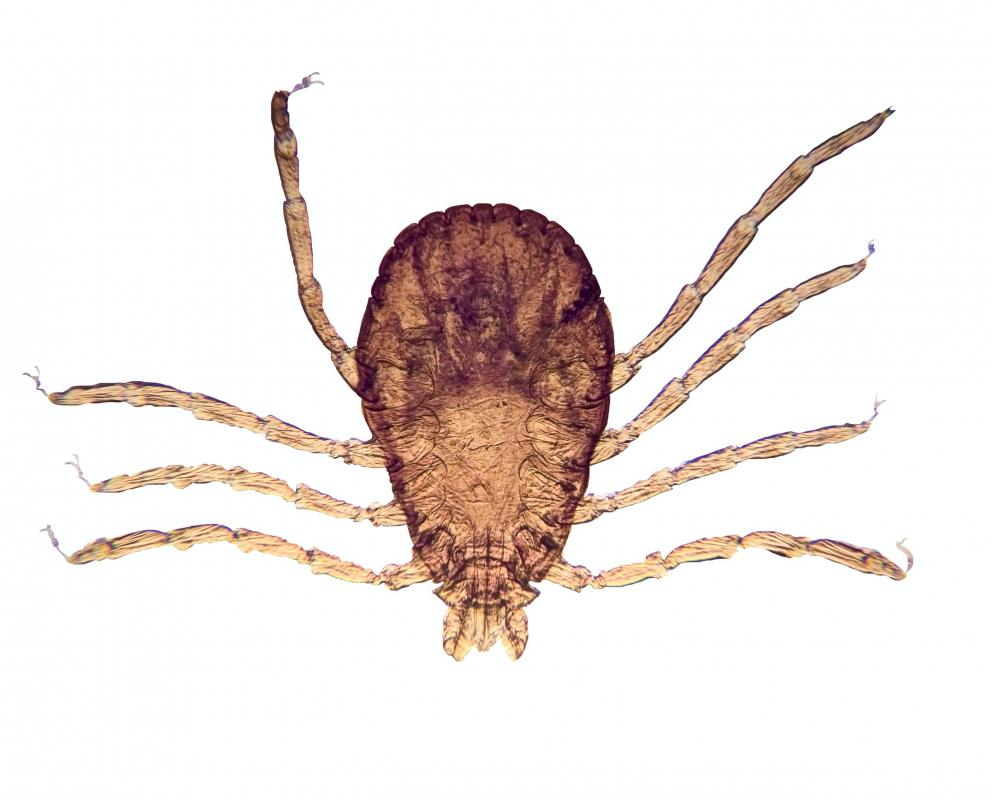 From an evolutionary perspective, mites and ticks are a very interesting field of study. Acarology covers the known evolutionary history of these organisms, many of which have evolved in tandem with organisms they prey on. Studying historic organisms can provide information about the evolution of arachnids as a whole, as well as providing insight into the development of various plants and animals and movement through various regions of the world.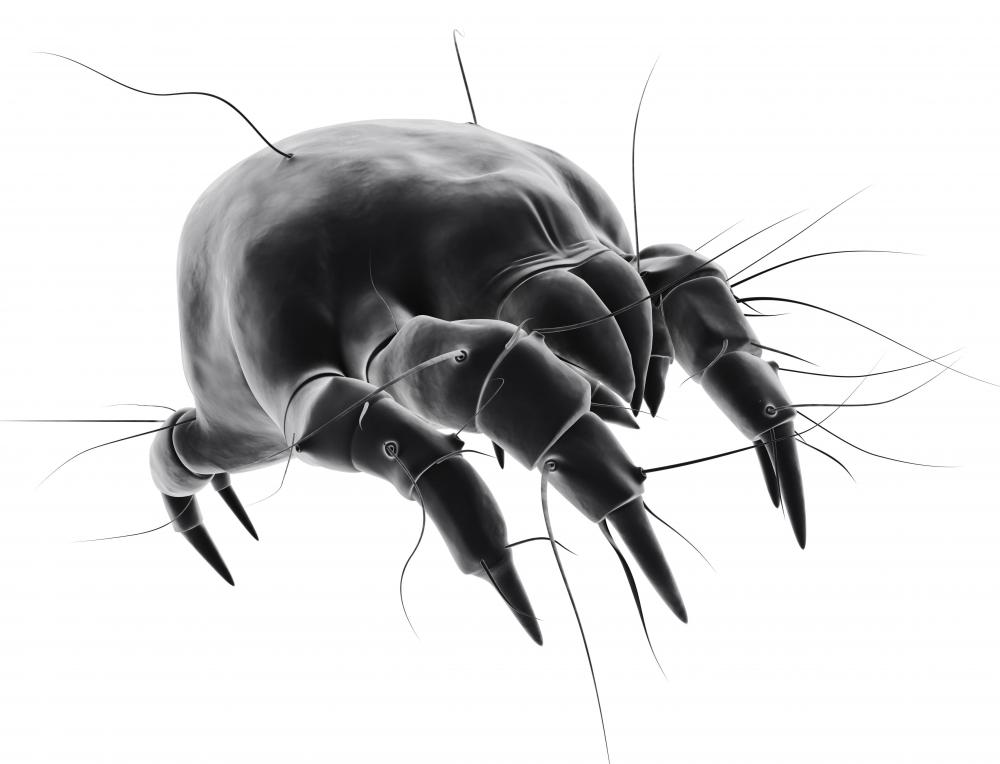 Mites and ticks have also been a historic problem for humans. Some acarologists look specifically at species that live with humans, and study things like mite- and tick-associated diseases, evolutionary changes in these animals in response to population pressures, and related topics. A specialist in acarology can also be called upon in a medical consult, when a doctor wants more information about mites or ticks in a patient. Correct identification can require skills and training, and it is important to identify the organism correctly to prescribe the right treatment.
An acarologist can also help the field of veterinary science in addition to providing assistance to human doctors. Mites can be a problem in agriculture and other applications, making acarology a potentially useful skill in veterinary research and development. Understanding mite infestations of crops is also important for everything from developing resistant crops to fighting famine in regions where people may lack access to common control methods for mites.
People interested in acarology are usually comfortable around arachnids, with an interest in understanding these often maligned members of the animal kingdom. This work can include work at the bench, examining organisms under the microscope, performing genetic testing, and doing other lab work, as well as field work identifying and researching mites and ticks in the wild. Rates of pay for specialists in this field are variable, depending on their specific areas of interest and level of training. Employment is available in government and private sectors, and often comes with benefits.