What is a Water Resistant Watch?
A water resistant watch is a watch that can be exposed to wet environments without allowing water to intrude into its inner workings. Such a watch can be important to those who need to know the time even though they are under water. Different types of water resistant watches can be used for different water activities. For instance, some watches are only intended for swimming, while others can be used while SCUBA diving. The manufacturer of a water resistant watch may offer ratings to help consumers determine the sort of environment the watch can handle.
Several factors make a water resistant watch able to resist water. For instance, the backs of the watches are screwed on rather than pushed in so there are no cracks for the water to get in through. These watches also have water resistant gaskets and use sealants to help keep moisture from seeping into the watch. Since the different grades of watches have different specifications, it is important for a person to know which watch is approved to use for which activity. A watch approved for swimming, for instance, may not keep its water resistance when a person goes diving or snorkeling.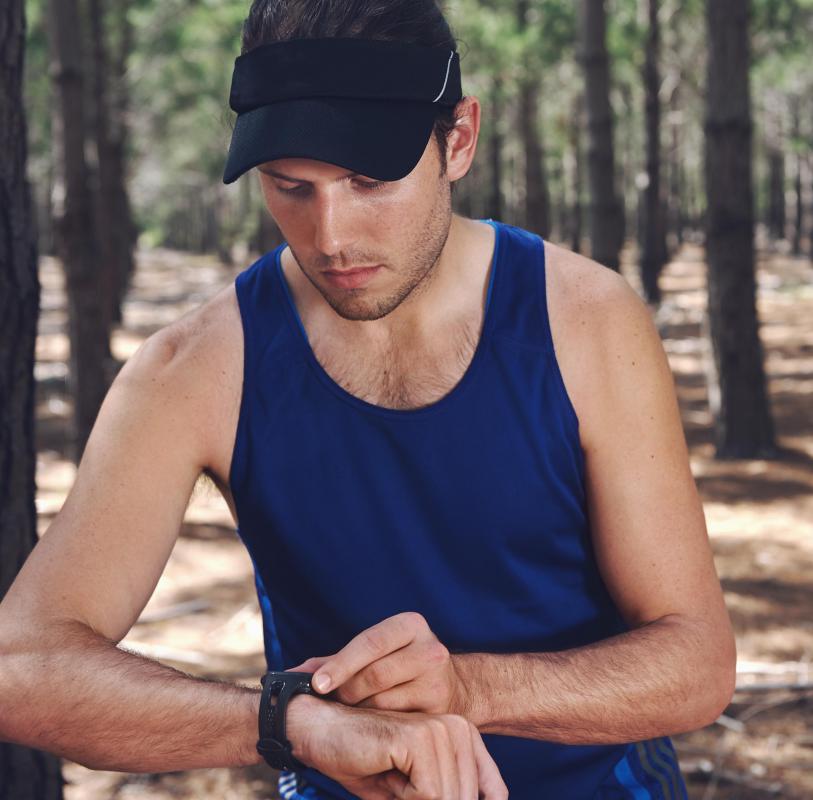 Time can damage the water resistant parts of a water resistant watch. A jeweler or the watch's manufacturer may be able to tell you if your watch can still be used for the purpose for which it was intended. You should also be certain to follow any of the manufacturer's care instructions. They should tell you what conditions your particular watch should and should not undergo. Taking the watch into conditions it is not purposed for could compromise the water resistant nature of the watch.
The grade a manufacturer gives a water resistant watch may get confusing for a consumer. Though a watch may be resistant for depths of up to 100 feet (about 30.48 meters), the manufacturer may only recommend it be used in instances where the watch will undergo occasional splashing. This discrepancy is a result of the method the manufacturer uses to test the watch—that is, holding the watch motionless under still water. A person participating in a water activity will most likely be moving, however, which causes increased pressure on the watch. That extra pressure may compromise the watch's water resistant properties even though you have not exceeded the printed depth.