What Is a Suture Grasper?
A suture grasper is a hand-held instrument used in many surgical procedures. It may be used to close incisions in laparoscopic surgery, suture skin wounds, or tie off bleeding blood vessels. This tool can be utilized to attach prosthetic materials, such as mesh, to the inside of the abdominal wall in hernia repair operations or separate the abdominal organs from the abdominal wall to help prevent the formation of adhesions. The instrument's tiny size enables the surgeon to close small wounds without creating a larger incision.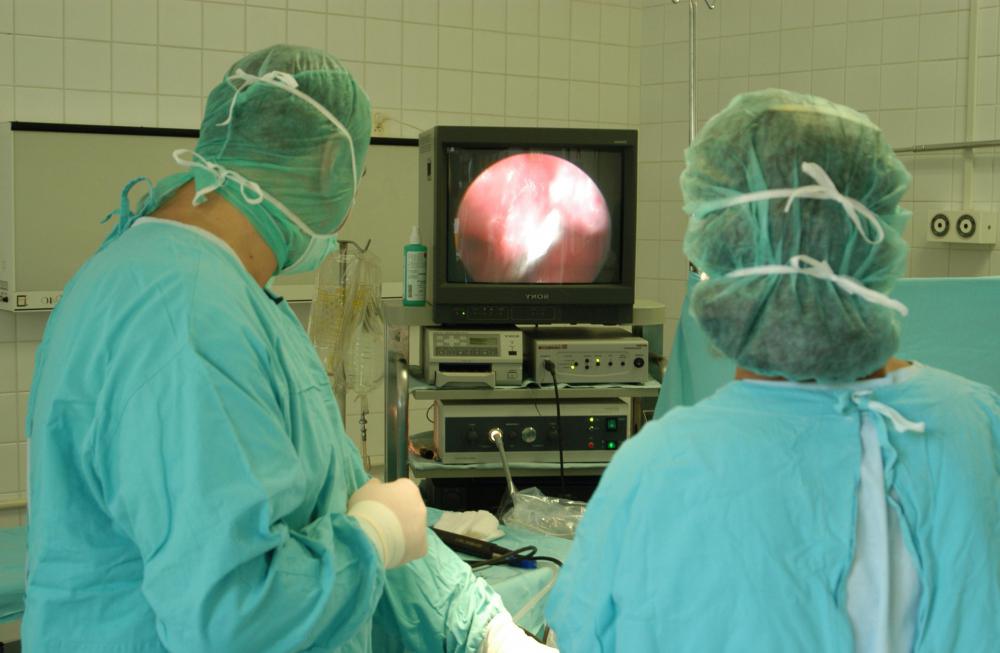 Most suture graspers are designed to be used with one hand. Some are reusable devices that must be sterilized after each use. The detachable needle portion may be replaced if it becomes damaged, dull, or bent. Others are designed for use on a single patient and then intended to be discarded.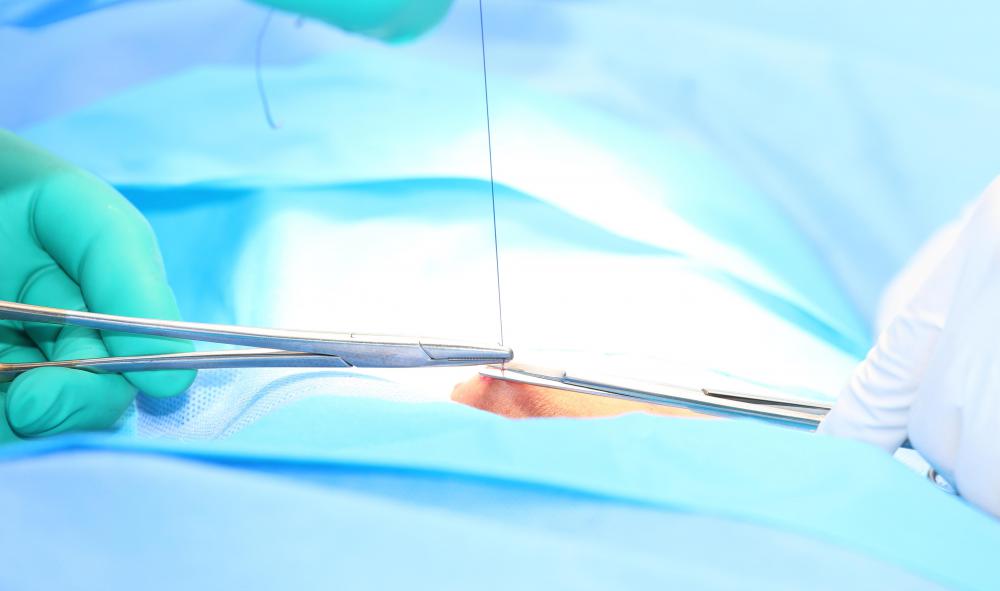 One version of the device looks similar to a very large syringe assembly. On the top of the suture grasper, a round thumb ring is attached to the handle of the tool. Two round loops are on each side of the handle and into which the fingers are inserted when using the tool. A needle with a pincer at the very end is fixed to the handle of the instrument.
To use this type of suture grasper, the surgeon will push the thumb ring in, exposing the pincer portion of the needle. Once the pincers open, the suture thread is inserted into the opening. In order to retract the pincers and hold the suture, the surgeon will pull back on the thumb ring.
Another form of this instrument has a handle designed to be held with the whole hand. The pincers on this tool can be used to place sutures, pick up fallen sutures, or grasp and move tissue as the stitches are placed in the wound. Compressing the handle opens the pincers to grasp the suture thread, and releasing the pressure on the handle causes the pincers to close again.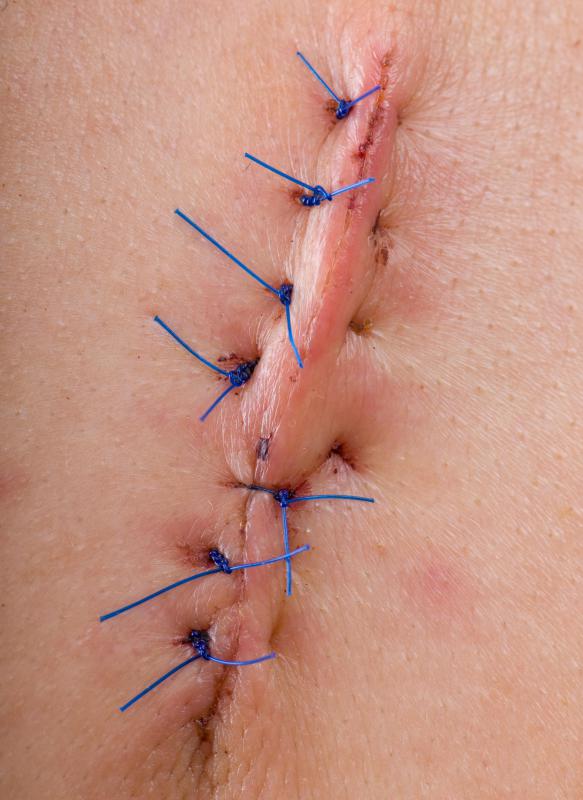 A third type of suture grasper has scissor-like handles attached to the needle and pincer portion of the tool. The pincers are crimped to easily grip the suture thread. This instrument is used to retrieve sutures that may have dropped into the body cavity.
The fourth form of suture grasper has a plunger attached to a small handle connected to the needle portion of the instrument. Pushing the plunger in causes the pincers to exit the body of the needle. When the plunger is retracted, the pincers clamp down on the suture thread and pull it up into the needle. This suture grasper is sterilized before shipment to the medical facility.