A stole cape is a women's fashion accessory or covering that is typically worn loosely around the shoulders. Similar to a shawl, the stole cape typically uses more material length and covers more of a general area. A stole cape is occasionally referred to as a stole wrap. Likely to be found in a wide array of materials and colors, the most common type of stole cape is typically made from fur.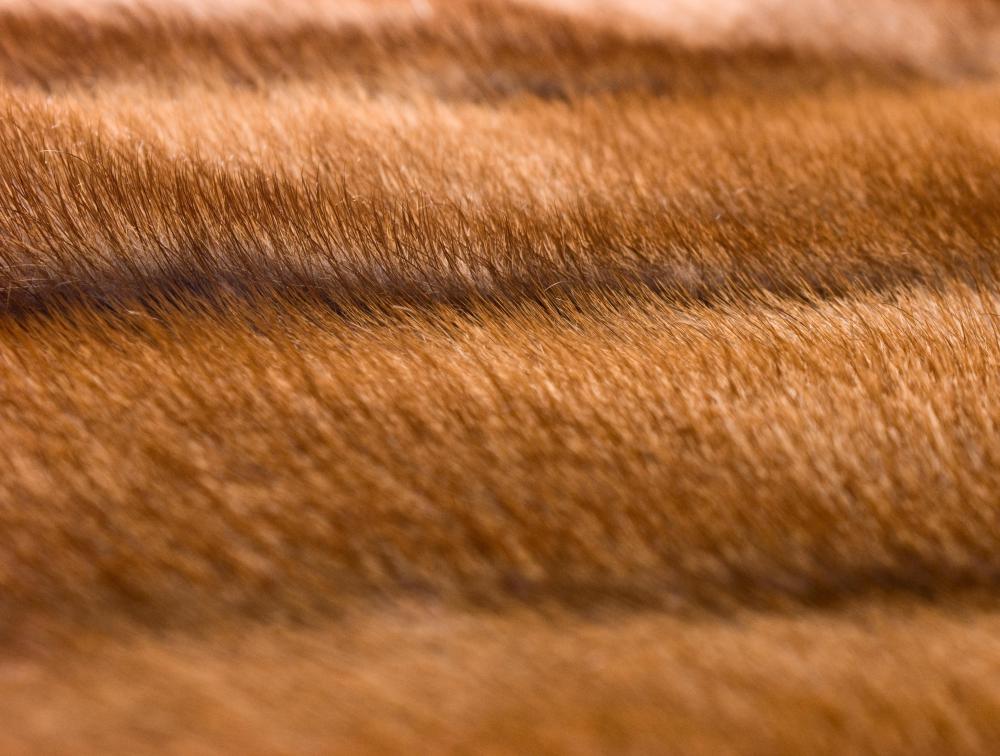 As a rule, the stole cape is typically not as heavy as a coat or jacket and most likely will not include a zipper. It is not uncommon, however, to see a stole cape that comes partially buttoned or made with another type of fastening hook. The button-down look is typically found in hand-made knit styles of shawls, stoles and capes. Some of these utilize one small button at the top. This keeps the stole fastened and held together at the front of the collar.
Some popular dressy styles of stole capes might include ostrich feathers. The feathers can come in various colors, although black, brown and white are generally the most commonly seen. These styles can feature closures with a tassel or other embellishment attached for decorative purposes. Conversely, a more casual stole might feature various colors and styles such as tartan, stripes or checkered patterns. These can be paired with various color schemes for a uniquely diverse wardrobe.
Some individuals prefer to pair their fashion stoles with skirts and dresses for an elegant look in evening wear. They can be teamed with fashion boots or dress shoes. Being a versatile clothing accessory, these capes can also be worn with pants for daytime wear. Some individuals wear their stole capes with denim blue jeans as well, adding to the versatility of this fashion apparel.
Popular material for stole capes can be anything from wool and cashmere to rayon knit. Finding a casual hooded stole cape is common, especially during the colder months. In the fur styles, beaver and mink are some of the more common varieties. Fox and rabbit are popular fur styles as well.
Some fur stoles feature long tails that hang down in front of the cape. Imitation fur, which is sometimes called faux fur, is one design that is commonly seen in the stole cape. These 'fake' furs keep the cost down considerably and are fairly easy to find at most retail outlets. It's common to find these items for sale on the Internet, as well.