What is a Steam Shower Cabin?
A steam shower cabin is an enclosed shower unit that emits steam from water stored within the unit's walls. Steam shower cabins are predominantly found in bathrooms, though certain models may be intended for outdoor installation. Owners of steam shower cabins enjoy the health and relaxation benefits of a sauna equipped with the convenience of a standard shower head.
The shower enclosure walls, ceiling, and floor are crafted of a durable, heat-resistant, waterproof material. In most instances, they are either comprised of acrylic or glass. A steam shower cabin is a stand-alone shower type, meaning it is not built into a wall or other supporting structure. As a result, most steam shower cabin walls are designed to fit into corners, allowing the unit to blend in, as much as possible, with the rest of the surroundings.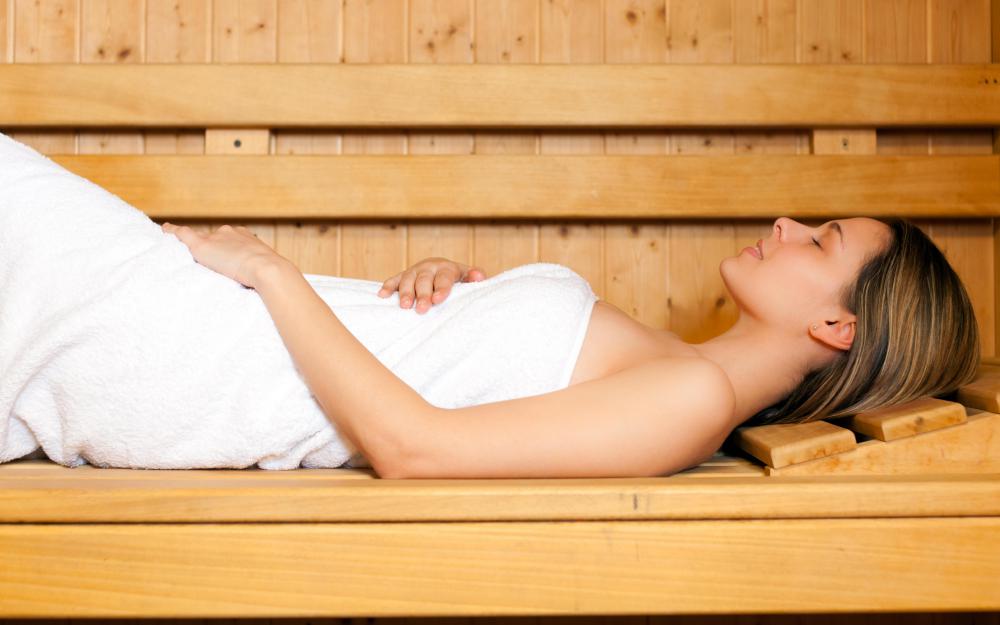 In essence, a steam shower cabin is a very small room outfitted with steam jets. When the steam shower is switched on, the unit heats the water stored in the reserves that are built into the walls. This creates massive amounts of steam, which are automatically dispensed from the various jets located within the unit.
A steam shower cabin includes a computerized control that allows users to have full operation of the unit. A user can select the amount of steam dispensed and the desired temperature of the steam. Both options may be altered to the user's comfort level throughout his or her session in the steam shower.
Also containing a traditional shower, this unique bathroom feature is highly functional for everyday use. Most versions of steam shower cabins include a luxury shower feature, such as a hand-held shower head or a massaging shower head. The shower can be used to rinse off after a relaxing steam or can be utilized without the steam option, serving as a typical bathroom shower.
A steam shower cabin is a popular choice in home remodeling, providing a bathroom upgrade and a whole new way to relax. Certain makes and models are intended for outdoor installation, but these varieties have dropped in popularity due to the convenience of the indoor models. Steam shower cabins can be purchased in varying sizes to accommodate most bathrooms. Some models are even designed for more than one person and contain benches, radios, and massage units. There are also steam cabins that are outfitted with bathtubs in the bottom of the unit, allowing the cabin to function as a steam room, shower, and bath all in one.