What is a Soy Protein Shake?
A soy protein shake is a liquid mixture which contains some form of soy protein as a main ingredient. This can come from soy milk or by using pre-measured powder which can be mixed in with regular shake or smoothie ingredients. Despite the name, soy protein shakes are not generally made from ice cream, like other types of milkshakes.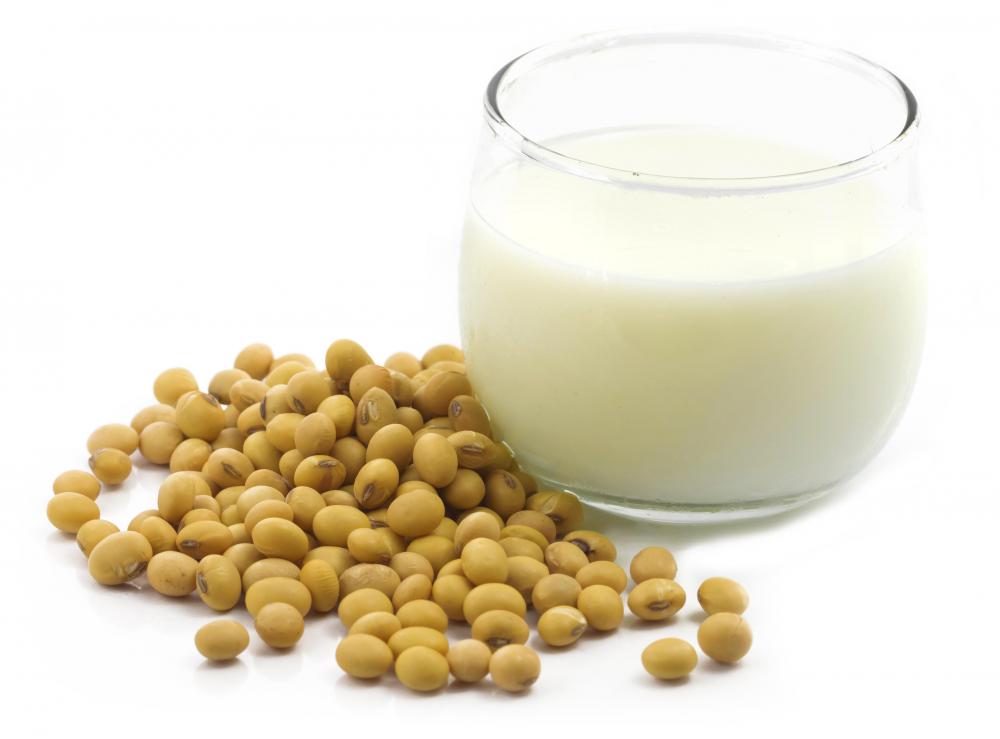 There are soy protein shake products available on the market which require very little or no mixing. These may come in cans that are refrigerated and then consumed outright, or powdered mixes that are combined with milk or soy milk and sometimes ice. They are generally used as meal replacements to promote weight loss, or to provide lean protein to muscles. Bodybuilders and other people who work out using weights commonly drink soy protein shakes to promote muscle growth.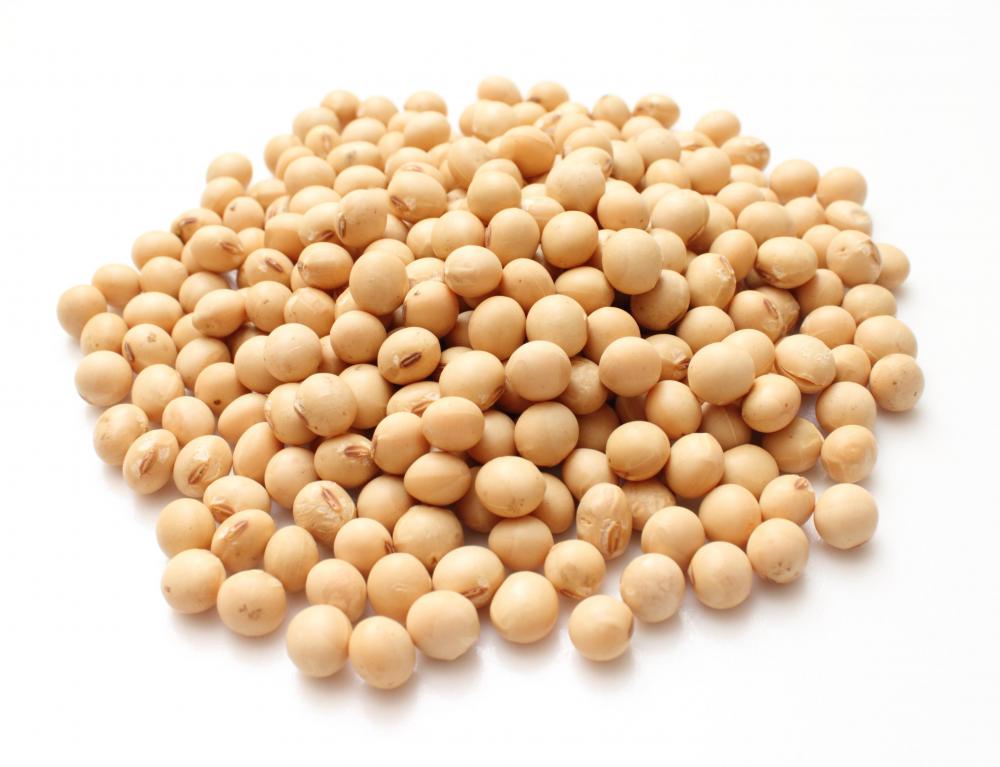 Other types of soy protein shake products use soy powder that can be mixed into smoothies and other beverages. This can be added to almost any beverage and comes in a variety of flavors. Powders do not necessarily have to be made into shakes, as they dissolve easily into plain milk.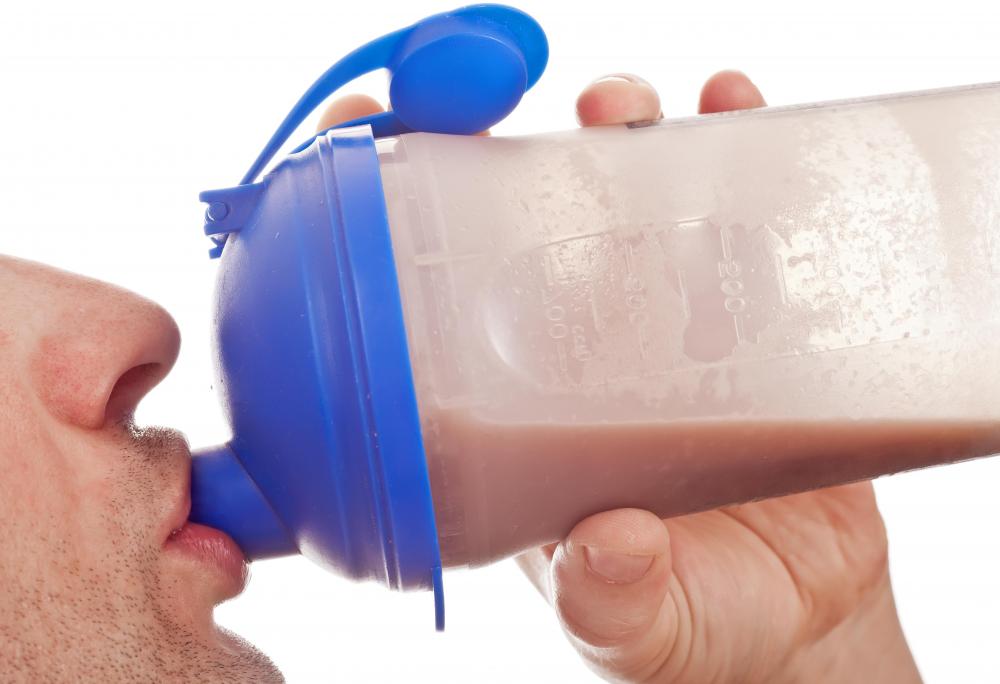 Dieters may use soy protein shake nutrition as a meal replacement or as a snack. The protein helps to regulate blood sugar and may prevent hunger for longer periods of time. When used for weight loss, it is recommended that powders be mixed with milk that has 2% fat or less, or non-fat soy milk. Soy proteins shakes should not be used to substitute multiple meals per day, as this could lead to malnutrition.
In some individuals, the use of soy protein shake eating plans may not be recommended. Those who are at high risk for breast cancer, for instance, may not be advised to drink large amounts of soy. This is because soy protein contains a natural hormone that is very similar to the female hormone, estrogen. For most individuals, soy protein is a healthy addition to any sensible diet plan.
Other soy products include soy milk and soybeans. Some studies has shown that soy helps promote muscle production as well as weight loss, making it superior to whole cow's milk in aiding weight loss and overall fitness.