The Mexican sombrero weaves brightly colored patterns into a wide-brimmed hat made of straw, felt, or velvet; they are designed to protect the wearer from sunlight on long days of desert work. The recognizable icon of Mexican culture and labor, traces back to the vaquero who works with horses, the peasant farmer, and the mariachi musician. The sombrero has come to be associated, also, with the official folk dance of Mexico, the jarabe tapatio.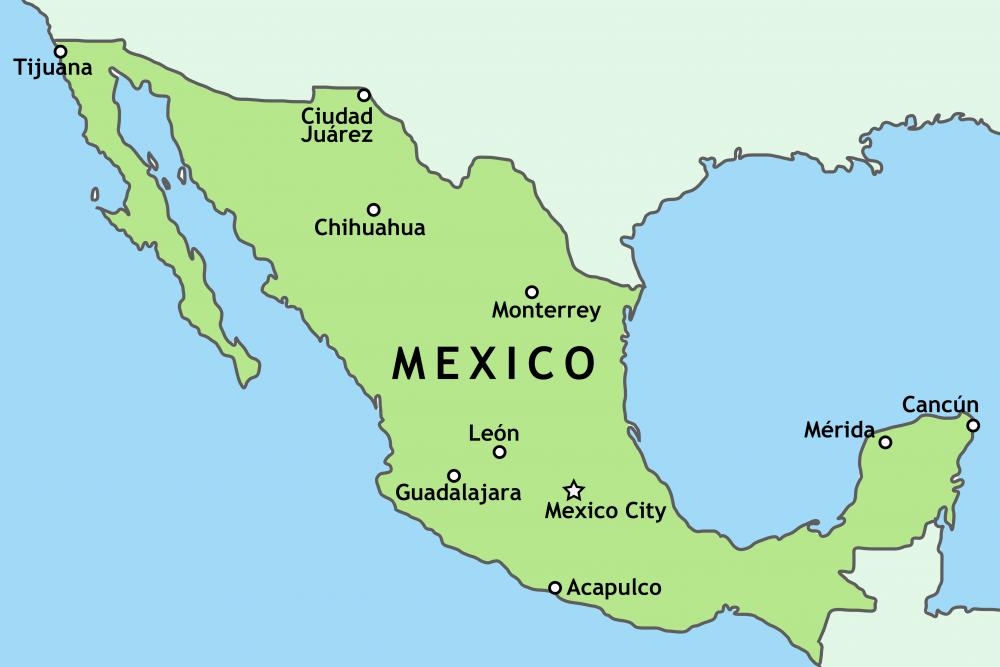 A sombrero has a slightly pointed shape in the center of the hat surrounded by a very wide brim that might be slightly upturned at the edge. It can be plain, made out of golden straw loosely woven with an unfinished edge, or opulent, with silky embroidered cord, silver threads, and velvet lining. Depending on the occupation and economic position of the wearer, the sombrero may signify the most famous guitarist in a mariachi band, or the poorest farmer tending to his fields twelve hours a day.
Some believe the sombrero originated in the agricultural belt along what was to become the border between the United States and Mexico. The desert climate guaranteed many hours of sunlight beating down upon the heads, shoulders, and backs of Mestizo tillers and harvesters. Thus, someone began weaving hats out of grass or hay that reached out far enough to shade their neck, shoulders, and arms. The word sombrero comes from the Spanish word for shade, "sombre."
Others claim that the sombrero came from the Jalisco capital, Guadalajara. Perhaps vaqueros, the noble riders of sleek horses, developed the sombrero along with other unique aspects of their uniform. For them, the sombrero was a symbol of masculinity, power, and agility. Made of felt or velvet, these hats were embroidered with curling motifs and finished with real gold thread. Held onto their heads with a barbiquejo, a chinstrap, they could ride fast in the wind. The largest ones were known as sombreros galoneados, akin to ten-gallon hats.
Finally, mariachi musicians adapted the sombrero as an element of their performance costume. It became associated with the famous folk song and accompanying dance, the jarabe tapatio. This piece tells the story of a courtship between a poor charro peasant and his love interest. To flirt with her, he tosses his sombrero, a prized possession, on the ground as an offering of his generosity. When the girl accepts his entreaties, she dances upon the brim of the hat.
To many Americans, the sombrero has become a stereotypical symbol of the Mexican taking a siesta beside a cactus. The representation as a tourist trinket erases the rich history of the hat, rewriting the Mexican laborer as sleepy and lazy. Instead, the sombrero speaks to the ingenuity and industriousness of the people of Mexico.