What is a Severance of Joint Tenancy?
A severance of joint tenancy is the process of changing a joint tenancy, in which two or more people jointly own a property, into a tenancy in common, where each person owns a distinct share in the property. A severance of joint tenancy is a fairly simple procedure and is most commonly carried out when a married couple divorces. They become tenants in common until the property is sold or ownership is transferred completely from one person to the other. Joint tenancy normally applies to the ownership of land but, in some instances, can apply to money or other valuable items.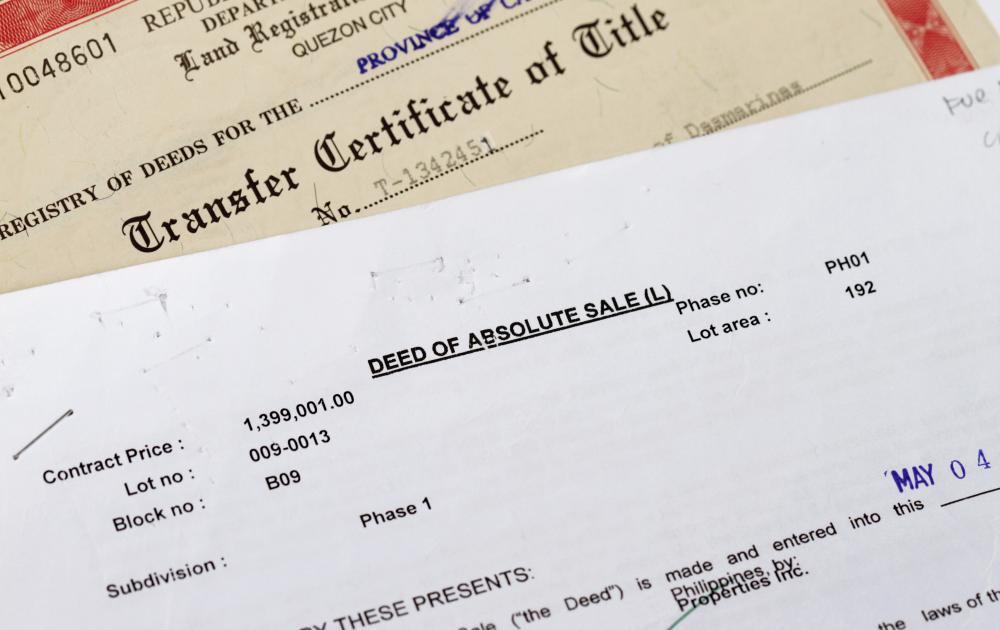 The result of joint tenancy, which is also known as joint tenancy with the right of survivorship, is that when one person dies, his interest in the property transfers automatically to the surviving person or people involved in the joint tenancy. The joint tenancy deed must clearly show the intention of a joint tenancy; for example, it should specifically say something like "to John A. and Jane A. as joint tenants with right of survivorship, and not as tenants in common". This is of particular importance to avoid any misinterpretation in U.S. states in which the term "joint tenants" is synonymous with "tenancy in common".
The process for a severance of joint tenancy begins with one person filing a petition to partition, a legal right that the other person or people in the joint tenancy have no way of stopping. If the joint tenants cannot come to any agreement amongst themselves about how the property should be divided, the matter is taken to court. The usual outcome is that the court orders the property split into parts and each person awarded a part of equal value, or the property is sold and the proceeds of the sale are split equally between the parties. This is regardless of any contribution the individual parties made to the purchase price of the property.
If one party wishes to buy the other shares of the property during the severance of joint tenancy, the property need not go on public sale. Another way to avoid a sale, which is normally by way of public auction, is for multiple joint tenants to join their shares in the property together to claim majority ownership. Not all U.S. states allow these actions, however. During the severance-of-joint-tenancy process, joint tenants who have paid expenses higher than their share in the property, such as for the maintenance of the property, may be awarded credits by the court, particularly if their expenditure has increased the property's value.