What is a Septic Abortion?
A septic abortion is a potential complication of miscarriage or elective pregnancy termination where a woman develops a severe pelvic infection. Thorough gynecological care can greatly reduce the risks of experiencing a septic abortion, as it is most commonly associated with incomplete miscarriage or an elective abortion conducted in an unclean environment. Treatment requires antibiotics to resolve the infection, along with supportive care to address issues like shock caused by septicemia, when bacteria enter the bloodstream. In severe cases, there is a risk of future infertility for the patient.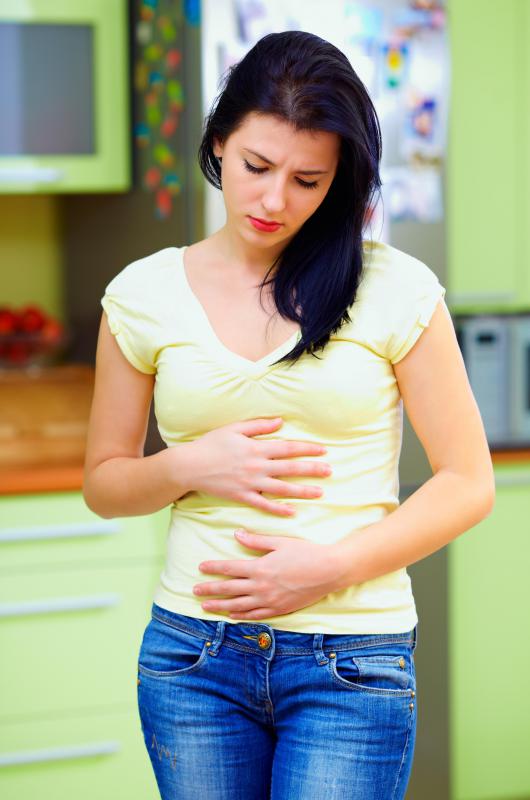 The risks of septic abortion increase when women do not receive appropriate medical care in conjunction with the termination of a pregnancy, especially if the pregnancy was complicated by the presence of a sexually transmitted infection. Care providers who do not observe adequate infection control precautions, such as washing their hands and using sterile tools, can increase risks, and women may also experience a septic abortion when part of the placenta or fetus is left behind in the uterus.
Signs of this complication include a high fever, pelvic pain, and a foul-smelling vaginal discharge, as well as nausea and vomiting. If the woman is not treated, septicemia can develop as the infection spreads. This will lead to shock, where the blood pressure drops and the woman's organs start to shut down. Immediate treatment usually involves a gynecological procedure to remove any remaining infectious material in the uterus, along with intravenous antibiotics to kill the organisms causing the infection. IV fluids may be provided as well to keep blood pressure up, and the woman may need to be placed in intensive care for monitoring.
In cases where septicemia develops, the patient may need mechanical ventilation and other treatments to support her while the body fights the infection. In regions of the world where intensive care options are limited, septic abortion can be fatal, as women may not get the aggressive treatment they need to address the infection. It is also possible to experience complications like brain damage as a result of persistent high fever.
Women who start to develop signs of miscarriage should always seek prompt medical treatment, even if the miscarriage is relatively early in the pregnancy and women believe it to be complete. A doctor can conduct an evaluation and provide any additional treatment required. Any signs of septic abortion should be addressed with a doctor as soon as possible so rapid treatment can be provided before the infection has an opportunity to spread.