What is a Rice Protein Shake?
A rice protein shake is made of brown rice that is processed to separate carbohydrates and protein. This provides a vegan alternative to other types of protein shakes, which are typically made of dairy-containing whey protein. Rice protein shakes are usually consumed by those looking to lose weight or improve strength or athletic performance.
Many individuals heavily involved in fitness drink protein shakes, which are usually considered a safe and healthy meal replacement or snack when nutrient-rich, low-calorie ingredients are used. Rice protein shares the same benefits that other protein supplements have: it is rich in amino acids and provides the building blocks the body needs to promote lean muscle growth. A rice protein shake can be a healthy way to lose weight and increase energy and lean muscle mass without the use of animal products.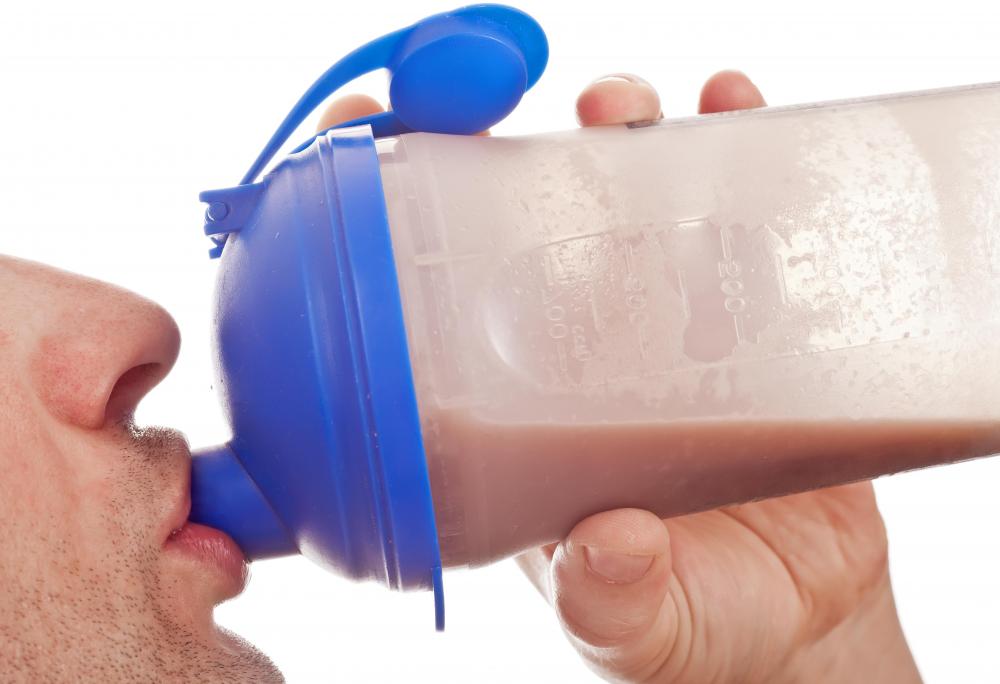 Rice protein is made from a process in which vegan enzymes separate carbohydrates from proteins. It comes in a powder form that can be mixed with other healthy foods in a smoothie or shake. A wet component is needed to make the shake; soy, rice or almond milk can add even more protein without adding dairy. Ice can be used, too, for those who prefer the consistency it gives the shake. Various combinations of vegetables, fruits and nuts can be added for healthy calories that include vitamins and minerals to provide energy.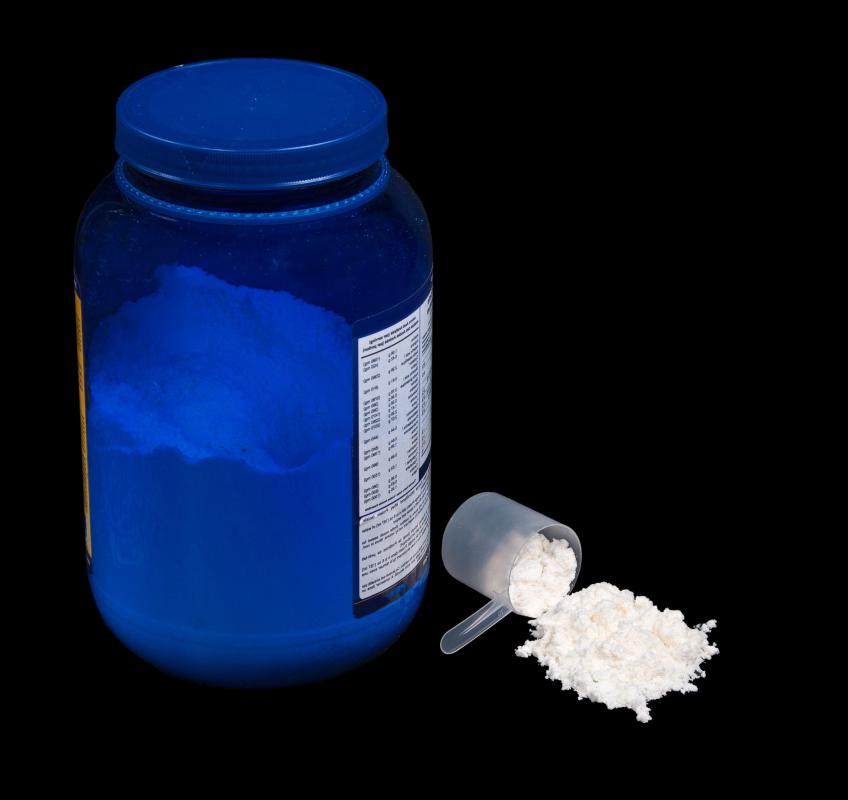 Though the amount of rice protein shake one needs for a meal will vary from person to person, the calorie and protein levels are generally more important than the number of ounces or grams consumed. The number of calories, however, will also depend on each person's daily caloric intake. Protein is necessary for normal body function to restore glycogen in the muscles after an intense workout, and it helps one feel fuller for longer periods of time. Many nutritionists believe a person needs .75 grams of protein per pound of body weight, or an average of 45 to 60 grams per day. Lean meats, soy products and beans are other good sources of protein, but consuming enough of these foods can prove difficult, especially for vegans.
Rice protein shakes, when consumed as part of a healthy, nutrient-rich diet and in conjunction with moderate levels of exercise, can be a safe way to ensure protein needs are met for vegans. Individuals may want to ask a doctor or nutritionist if a rice protein shake is their best option for meal replacements and muscle growth.