As its name implies, a pudding cake is a cake that contains pudding, either as an ingredient in the batter or as a topping. It is a very simple and versatile dessert. Typically, instant pudding is recommended for these recipes, which makes it not only easy to make, but also very quick.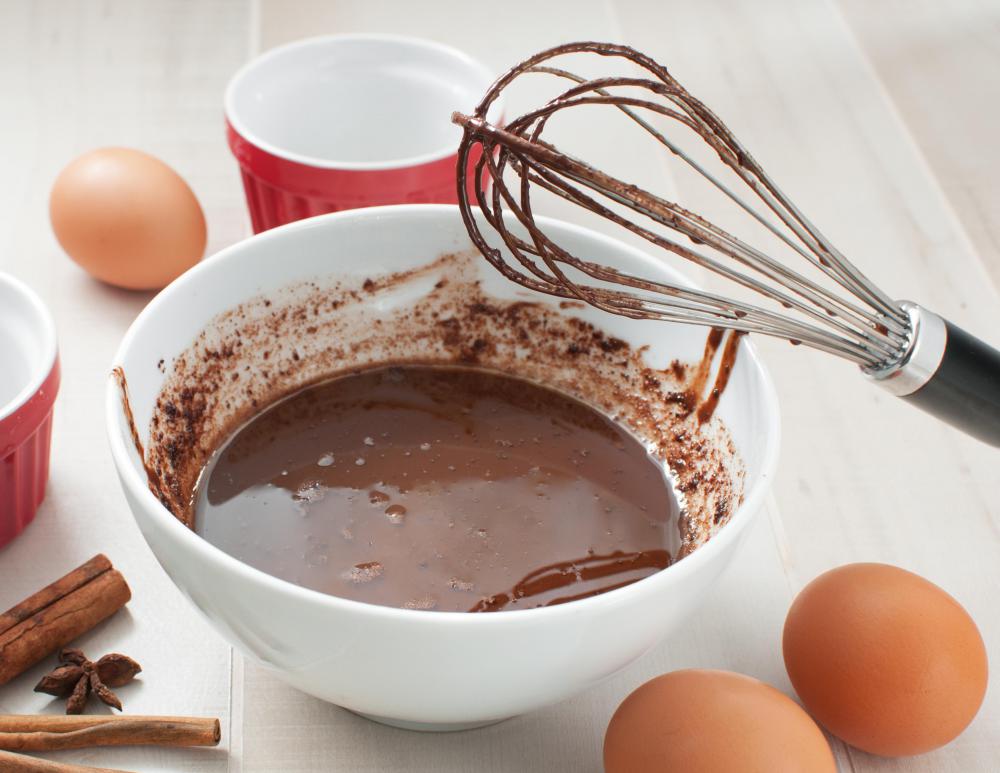 A pudding cake can be baked using dry pudding mix only rather than prepared pudding. The mix combines very well with the dry ingredients for a homemade cake baked from scratch, and results in a very moist finished dessert. Cooks who are pressed for time or not the most comfortable in the kitchen can also add pudding mix to a boxed cake mix. The pudding and cake may be the same flavor, but flavor combinations, such as yellow cake with chocolate pudding or chocolate cake with vanilla pudding, may make for a more interesting treat.
Another very simple yet delicious type of pudding cake is the poke cake. This dessert starts with a baked cake, which may be made from scratch or from a mix. A thin pudding sauce is prepared just before the cake is ready to come out of the oven. After the cake is done, the baker must immediately poke several holes into the cake with a wooden spoon handle or other utensil, giving the cake its name. When the pudding is poured over the top of the cake, it will run down into the holes, spreading the pudding flavor throughout the entire cake.
Pudding may also be used as a cake topping before the cake is baked. In these pudding cake recipes, the prepared batter is poured into the pan first, followed by the prepared pudding. The baker should take care not to extend the pudding layer to the edges of the pan. A margin of approximately half an inch (1.27 cm) should be left all around the pudding.
A quick and easy pudding cake can be a gooey and delicious alternative to other rich desserts like brownies. Ice cream, whipped topping or fresh fruits can be served with different varieties of this treat, depending on the pudding flavor used and the time of year. This dessert is very versatile, so it can be fun to experiment with various preparations and flavors.