A Pilgrim's hat, also known as the capotain, has a tall crown and a relatively narrow brim, with a slight cone shape. It is commonly associated with the Puritan dress of the late 1500s to mid-1600s. Before the Puritans adopted the hat, a Pilgrim hat was a bit taller and had a slightly wider brim. It was also known as the cockle hat. The cockleshell, or scallop, was a badge of honor for making a pilgrimage to the shrine of St. James of Compostela in Spain. As time passed, and religious people made fewer pilgrimages, the scallop disappeared, and other decorations were used on the band, such as a feather or a buckle.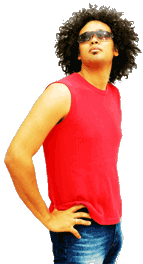 Men and women in Europe also wore the Pilgrim hat, and not just the Puritans. It was made of a variety of materials, depending on the wealth of the individual. The height of the hat changed dramatically as time passed, starting out around 10 inches (25.4 cm) tall with a rounded crown and eventually shrinking to around 5 inches (12.7 cm) tall with a flat crown. Despite its popularity, the capotain became almost exclusively associated with the Puritans who migrated to New England in the mid 1600s. Artists and writers since that time have promoted a stereotype by always depicting Puritans as wearing a tall, black Pilgrim hat with a buckle.
The Pilgrims, as the travelers came to be called, did wear a simple version of the capotain that conformed to their very strict dress code. Desiring to be humble and avoid frivolous fashions, the Pilgrims wore simple brown or dull clothing with very little adornment. However, wearing a Pilgrim hat was not a requirement, and since they could be somewhat expensive or difficult to make, it is unlikely that the capotain became very common in the New England colony.
In modern times the stylized, black Pilgrim hat with a shiny buckle became the primary symbol of the Pilgrims who landed on Plymouth Rock to settle North America. Although black dye was expensive and probably wasn't used by most people at the time, the hat is depicted as jet black and is almost a perfectly round conical shape with a flat top. While it is no longer worn today on a daily basis, it is a common site in the U.S. around the Thanksgiving holiday, a day celebrated partly for the survival of the Pilgrim colony.