What is a Muffuletta Sandwich?
The Muffuletta sandwich is one of the quintessential foods of New Orleans, although people from outside the region may not be familiar with it. It reflects the immensely diverse culture of New Orleans, and is rarely found anywhere else, except in communities with large groups of ex-Louisiana residents. In New Orleans itself, many sandwich shops offer Muffulettas or "Muffs," and for people who do not have access to the sandwich, it can also be made at home.
Several things distinguish a Muffuletta sandwich. The first is the bread. The sandwiches are always made with Muffuletta bread, a round seeded Sicilian bread which is split in half horizontally to make the sandwich. Since the bread rounds are sizeable, a single Muffuletta sandwich is often enough to feed multiple people, and some shops actually sell the sandwiches in halves or quarters for single-person consumption.
The second important feature of a Muffuletta sandwich is the olive salad, which is believed to be one of the most crucial ingredients in the filling of the sandwich. The olive salad typically includes a mix of olives and herbs, finely chopped and marinated. Pimientos, celery, green olives, capers, garlic, cocktail onions, parsley, salt, pepper, oregano, oil, and vinegar are commonly included in the olive salad, which is spread in a thick layer in the sandwich.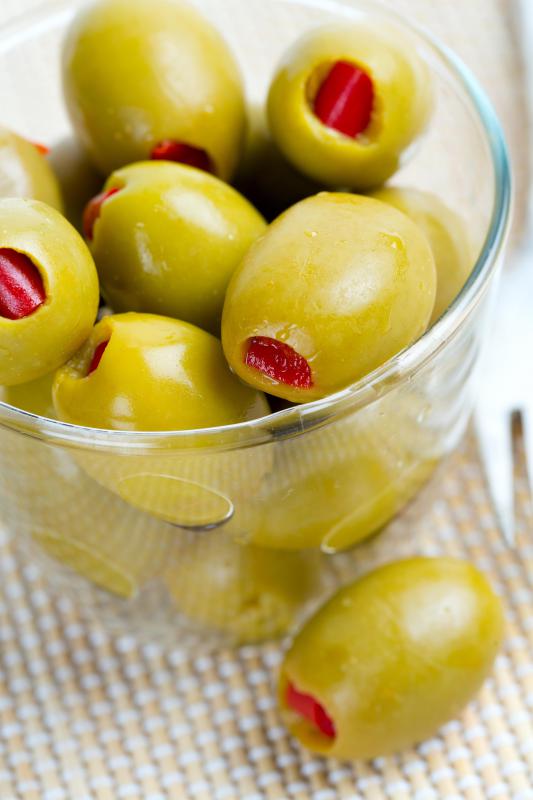 In addition to the salad, a Muffuletta sandwich also includes salami, ham, and provolone. These cured meats create layers of flavor in the finished sandwich, and pack a serious punch. Often, Genoa salami is used, for a spicy, zesty flavor. The sandwich may be served as is, or further dressed with mustard so that it packs an extra punch. Coarse ground hot mustard in the best choice for this, although more mild mustard can be used in a pinch.
The origins of the Muffuletta sandwich appear to lie in the deli of the Central Grocery, a store founded by Salvatore Lupa in 1906. Many Italian residents of New Orleans stopped by the grocery for ingredients, and Lupa noticed that many of them picked up bread, meat, and olive salad for lunch. By 1910, he had combined the ingredients to create the Muffuletta sandwich, and it became an instant hit. The round sandwich continues to be made at the Central Grocery today, as well as in numerous other lunch counters and sandwich shops around New Orleans.