What is a Mother-In-Law Suite?
A mother-in-law suite is some type of addition to the home or grounds that provides temporary or permanent accommodations for guests. This type of addition is referred to by this phrase since it is not unusual for elderly parents to live with married children in later years. In general, the design of any suite of this type allows both the children and the parent to enjoy a measure of privacy while still being in close proximity to one another.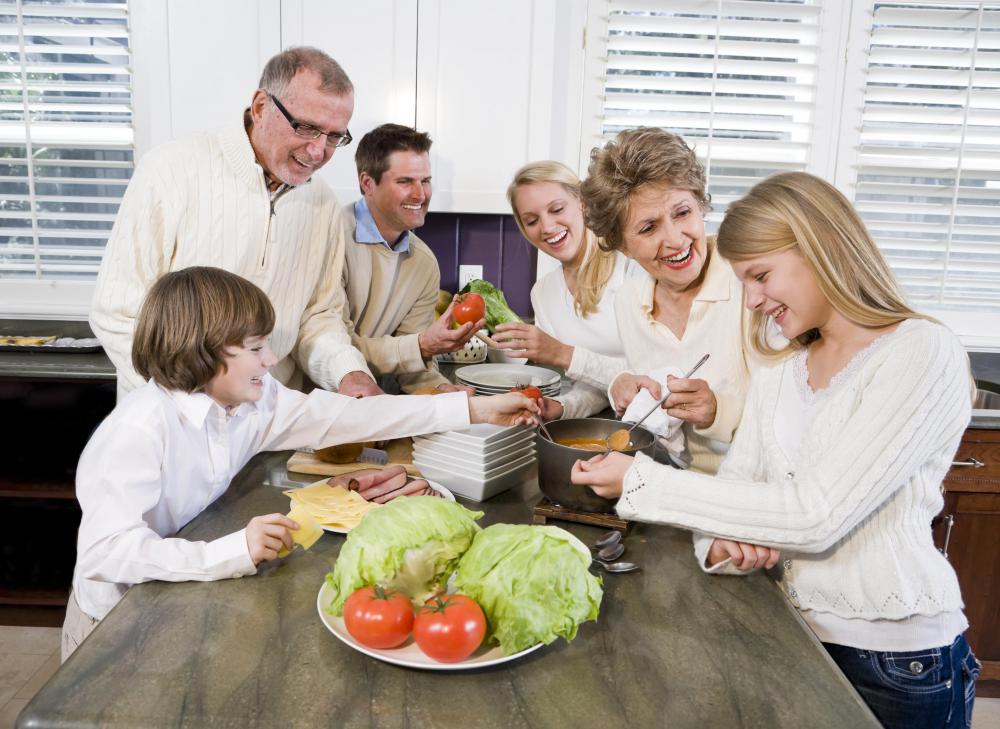 There are several options with the construction of a mother-in-law suite. The most common arrangement involves adding on to an existing home. The suite will usually contain all the basic element of living quarters, such as a living area, bedroom, and private bath. In some cases, a kitchenette and a laundry room may also be part of the floor plan.
It is also possible to construct a detached mother-in-law suite. With this approach, a small cottage is erected on the grounds. The cottage is completely equipped with everything required by the parent. Depending on the preferences of the family, this suite home may be near the main structure and connected with a covered catwalk, or be constructed at a distance on the property and connected with the main house by a footpath.
There is also the option of converting an upper or lower floor into a mother-in-law suite. Going with a plan of this type is especially helpful when there is very little property to work with and a ground floor addition or detached dwelling is not feasible. With this application, an entire floor is outfitted with plumbing and other amenities needed to make the space comfortable and inviting. As with other house plans with mother-in-law accommodations, providing the separate living space allows everyone a measure of privacy.
Developing the right mother-in-law suite house plans involves considering both the physical restraints of the existing property and the personal preferences of the family. As much as possible, the plans should make it possible for the family members to interact with ease but also allow everyone the option of having some time to themselves. There are a number of pre-existing suite plans that can be adapted to specific situations. In addition, an architect can assess the physical layout of the property and work with the family to develop a mother-in-law suite house that is ideal for the family's circumstances.
Whichever mother-in-law suite floor plan is implemented, it is imperative to make sure the design and construction is in accordance with local building codes. Depending on the nature of the construction, it may be necessary to obtain permission from neighbors to build closer to property lines or apply for building permits from the local municipality. Before beginning any type of construction, it is a good idea to looking into local requirements and make sure you comply with them at each step in the construction process.