A hot brown is a kind of sandwich that originated in Kentucky. Culinary history indicates that the hot brown was first invented in 1926 by a man named Fred. K. Schmidt at the Brown Hotel. The Brown Hotel is located in Louisville, Kentucky, and the sandwich was created as an offering for people who were looking for late night fare. A hot brown is considered to be a twist on the classic ham and egg sandwich.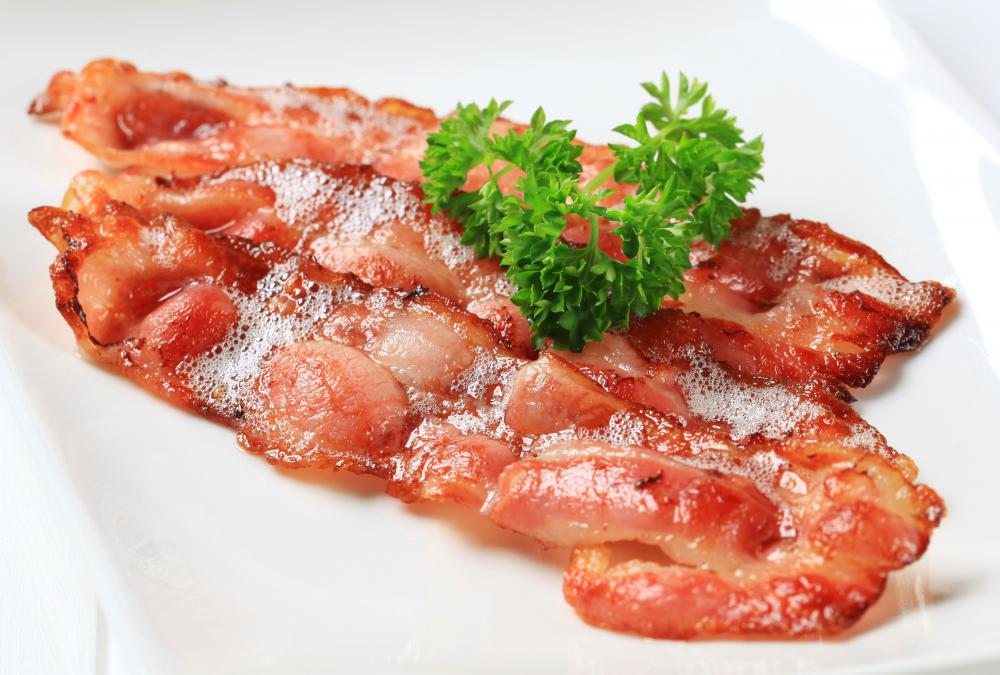 This kind of sandwich is an open-faced sandwich that is made with turkey and bacon, all of which is smothered in a Mornay sauce, which is a kind of cheese sauce. Once the sandwich has been assembled it is either broiled or baked. It is served after the bread has become crisp and the sauce has begun to brown. Sometimes the sandwich is made with ham in addition to the turkey. Tomatoes or pimentos may be used as a topping after the sandwich has been cooked.
The hot brown became a very popular dish that was consumed by many of the guests to the Brown Hotel. It also caught on in the region and many chefs and cooks began making the sandwich and variations of the sandwich in their own kitchens. Sometimes the dish is referred to as a "Louisville Hot Brown" or a "Kentucky Hot Brown". No matter what it is called, most people understand the dish as being a signature of the region.
There have been a number of variations on the hot brown, including a vegetarian version. Most commonly, a vegetarian version will use avocado to substitute the meats on the dish. In rare occasions, veggie burgers will be used as a meat alternative. There are also variations in the kinds of cheese sauces that are used to top hot browns and many hot brown connoisseurs have strong feelings about what kind of sauce is the best sauce to top the sandwich.
As a regional favorite, the hot brown has not become a dish that is common nationally. People in the northeast, for example, may have never heard of the dish before. Although hot, open-faced sandwiches such as tuna melts are common in other parts of the country, the hot brown is still mostly created in Kentucky and some closely surrounding areas. The ingredients, however, can be easily found in most grocery stores and the recipe is relatively simple to follow.