A hedgerow is a line of plantings which are trained to grow together to create a dense barrier known as a hedge. The practice of hedge laying is ancient, with evidence to suggest that neolithic humans were among the first to use hedges. Hedgers, professionals who specialize in laying hedges, are found primarily in Ireland and United Kingdom, although they work in other regions of the world as well.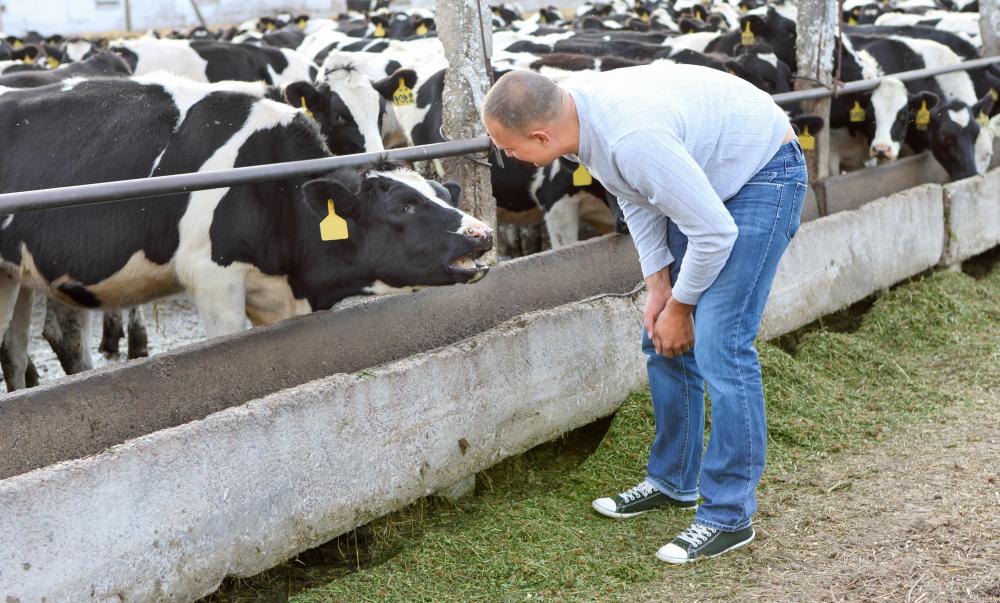 Hedgerows can be made with trees, shrubs, plants, and grasses. A number of factors can dictate the materials used, including the purpose of the hedge, the climate, and the aesthetic preference of the person laying the hedge. Some hedges are hundreds of years old, requiring periodic relaying and maintenance. These examples of living history are under increasing threat, and some steps have been taken to protect them from destruction.
One of the most basic reasons to establish a hedgerow is to create a barrier, which may be symbolic or practical. Practical barriers can be used to contain livestock, while symbolic barriers might distinguish between property lines, or create a visible marking of some sort of boundary. People also install hedgerows for decorative purposes, as is especially common in formal gardens, where hedges may line many of the plantings.
In addition to acting as a barrier, a hedgerow can serve a number of other functions. The dense plant material acts as a habitat for many animals, birds, and insects, and the plants can also form a windbreak. Hedgerows contribute to erosion control by holding the soil in place, and they can reduce pollution of soil and waterways by trapping pollutants. They also make excellent noise barriers, especially when they are allowed to get large, and they can be useful in weed and invasive plant control.
There are many different styles of hedge laying. In all cases, it is important to establish a hedgerow correctly from the start, because if it is allowed to grow out of control or too quickly, it can develop gaps which will only widen over time. Experienced hedgers can use a variety of tricks to ensure that the plants grow as desired, and the hedgerow will also need maintenance such as trimming to help it keep its shape.
It can take some time for a hedgerow to grow to maturity, although some plants will grow faster than others. People who want hedges which will develop rapidly should consult experienced hedge layers and gardeners to find out which plants will grow quickly in their regions.