A grunt is a traditional fruit dessert from the East Coast of the United States. It is made by stewing fresh fruit or berries and then dropping large dollops of biscuit dough on top. The dough is steam cooked through the escaping steam from the fruit, and it may be finished in the oven very briefly so that it has a crisp, brown top. Making a grunt is very easy, and the dessert is especially popular in the summer, along with similar desserts like cobblers and crisps. For people who have a lot of fruit but no energy to make a pie, a grunt is an excellent alternative.
It is said that the East Coast dessert is called a grunt because of the noises the fruit makes while it is cooked. An alternate name for the dessert is "slump," a reference to the way the biscuit dough slumps into the berries as it cooks. Whatever it's called, a grunt can be served hot or cold, with accompaniments like whipped cream or ice cream, and the recipe can be endlessly adjusted to suit different tastes and seasonally available to fruit.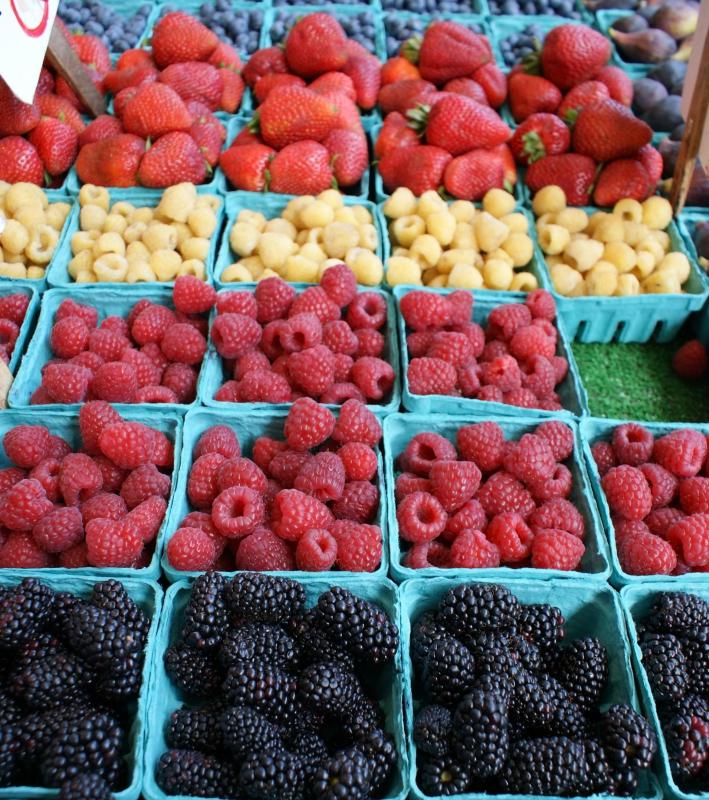 To make a grunt, chopped fresh fruits or berries are mixed with water and sugar in a heavy cast iron pan and cooked on the stove top. Generally, around one cup of water should be used for every four cups berries, with sugar being added to taste. Other ingredients like ginger or cinnamon may be added as well. The berries are cooked in the sugar and water mixture until a thick syrup forms, and then dollops of biscuit dough are dropped on top.
Once the biscuit dough has been added, there are two ways to proceed with a grunt. To make a traditional grunt, the cook covers the pan and cooks it on the stove top until the dough is cooked through, around 15 to 20 minutes. Cooks who prefer a more crispy top can bake the grunt, uncovered, in the oven for 15 minutes, allowing the top of the dessert to turn golden brown.
While a traditional grunt calls for biscuit dough, a scone dough could also be used. Ingredients like buttermilk or yogurt may be mixed in for a more tangy flavor, and lemon zest, dried currants, and other additions may be used as well. Covering the chunks of dough in a light scattering of sugar before cooking will create a caramelized, sweet topping which younger consumers particularly enjoy. The grunt should be allowed to sit for at least 10 minutes before serving.