A garden tiller, also known as a plow, Rototiller®, rotary tiller, and rotary plough, is a motorized machine that continuously turns soil with the help of rotating blades. Rotary tillers can function on their own, or they can be attached to a motorized vehicle such as a two or four-wheel tractor.
The rotary tiller was invented by Arthur Clifford Howard of New South Wales, Australia, in 1912. Howard wanted to find a better way to till the ground without an extensive amount of human force. By March 1922, he had found a way to create a garden tiller that worked rather well. He eventually established the Howard Rotavator Co. Ltd. Later the Rototiller® was invented as an alternative to Howard's Rotavator™.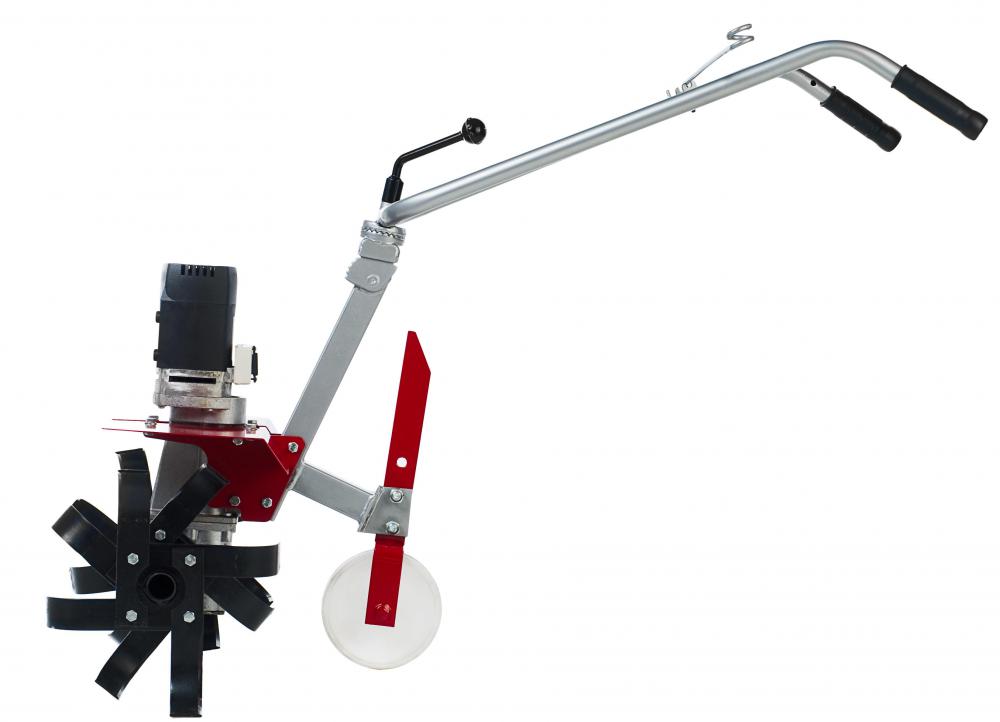 Rototillers® function with the help of a small gas engine. These garden tiller machines were meant to be used slowly, so that a user can gain optimal soil tilth. Good tilth refers to soil having more nutrients and a better structure than soil that has not been properly tilled. Therefore, the slower a Rototiller® works, the better off soil will be. Even though Rototillers® help to make tilling a garden easier, they can be difficult to maneuver.
In contrast to the Rototiller®, the Rotavator™ is self-propelled. The Rotavator™ can be directed backward or forwards by making use of the machine's gearbox. This gearbox allows a user to adjust the speed of the machine, though the blades remain at a steady pace. This makes using the Rotavator™ easier than the Rototiller®.
Before Howard invented the Rotavator™, most garden soil had to be tilled by hand. This was exhausting work that often took days to complete. Based upon the model of the average garden tiller, larger industrial farm tillers were invented. These riding Rotavators make use of powerful engines and large blades that can till massive plots of land in a very little amount of time.
The invention of the industrial Rotavator™ has made work a lot easier for industrial farmers. A garden tiller can be purchased at any local hardware store, and many different types of tillers are available. The best way to choose a garden tiller is to select one that is easy to move. It is also important to choose a tiller that is fairly lightweight, since moving a tiller is a large part of tilling land. Gardeners that use tillers often find that their crops grow better than they did before a tiller was purchased.