What is a Forensic Science Technician?
A forensic science technician is a scientist who analyzes crime scene evidence. He or she is involved in collecting, preserving, and testing pertinent evidence, and presenting findings to investigators or judges in criminal trials. Forensic science technicians are typically employed by local, state, or federal agencies to aid in the investigation of crimes and the pursuit of justice.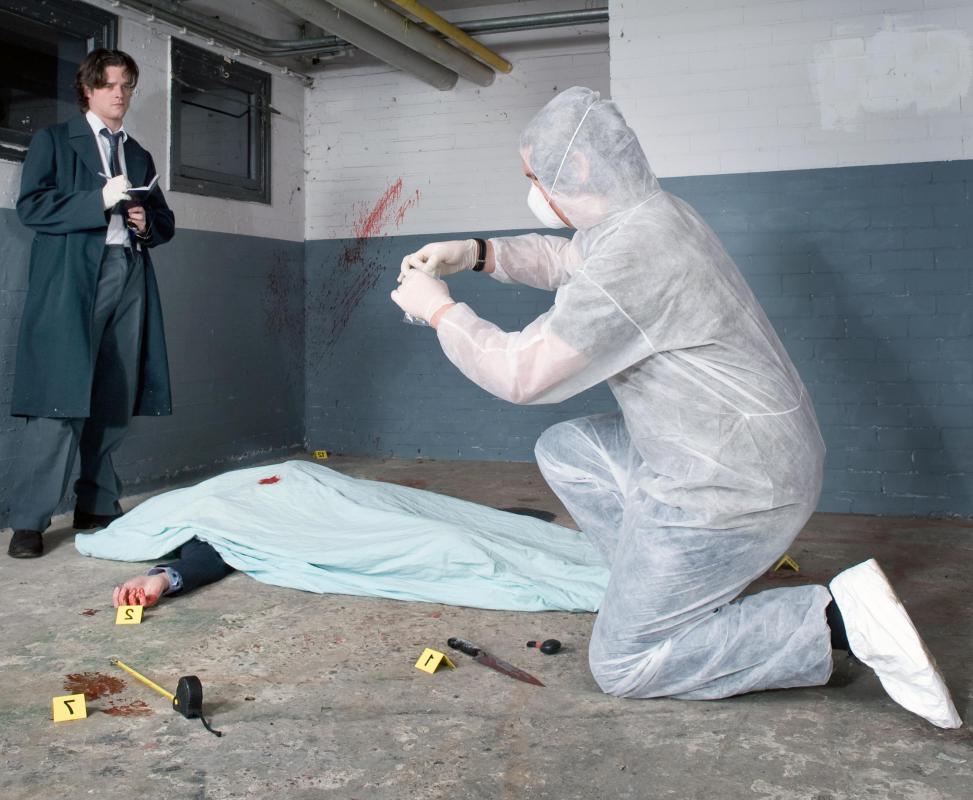 The primary concern of a forensic science technician is to determine the exact nature of a crime. Technicians survey the aftermath at a crime scene and determine what may be relevant to the case. They carefully gather and safeguard physical evidence, which might include firearms, blood, clothing, fingerprints, or chemical substances. In addition, they record data and details of a crime scene, such as ballistics information, in order to gain a more accurate picture of the crime.
Once physical evidence and data are collected, forensic scientists begin a detailed analysis process, which often includes the use of highly specialized laboratory equipment. Computer proficiency is a must for technicians: they perform background checks, retrieve archived information, and search databases to match fingerprints and DNA samples. Forensic science technicians may also be required to perform tests on weapons, including firearms, to determine if, how, and by whom certain weapons were used. Technicians frequently work with other laboratory or medical specialists to compound evidence and confirm information.
After lab testing is completed, a forensic science technician is typically required to prepare a detailed lab report which documents testing methods and results. Technicians commonly meet with investigators and police to discuss their findings, trade information, and give their opinions about a case. When a case goes to trial, a technician who has uncovered pertinent evidence may be called on to appear as an expert witness.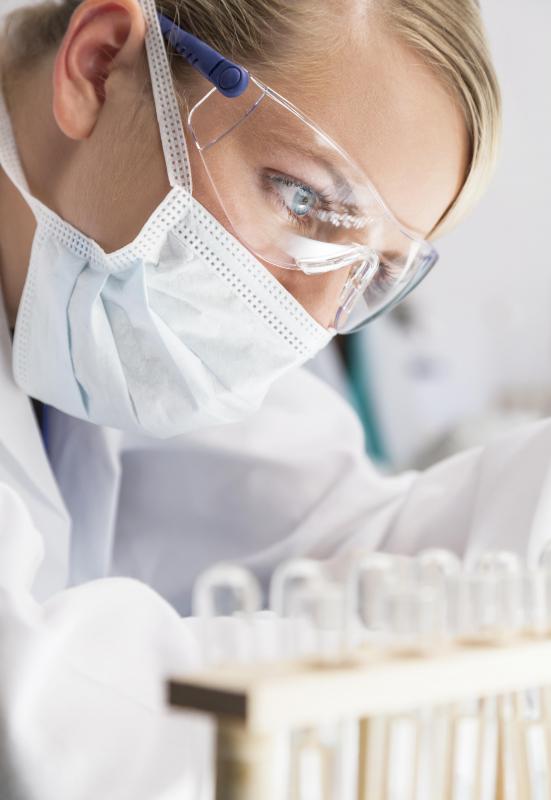 To become a forensic science technician, one needs at least an undergraduate degree in forensic science or a related scientific field. Hands-on training as an apprentice or laboratory assistant is a helpful precursor to finding employment as a forensic science technician. Official certification is typically not required, although there are several certification agencies and exams that might increase one's chances of finding a job.
The idea of applying forensic science in solving crimes is still fairly new. The demand for qualified technicians is on the rise, however. With the expanding field of DNA research and technological advances in laboratory techniques and equipment, the need for professional technicians will likely continue to grow.