A floor limit describes how much money a credit card holder is able to use without the need for authorization from the creditor. This limit is determined between the creditor and the credit card holder before the holder receives the card, so there are no mysteries between the two. Another type of floor limit, known as the zero floor, means the holder is unable to make any charges without the creditor first approving them. Only a credit card is struck with this limit, because a debit card automatically needs approval before it can be used.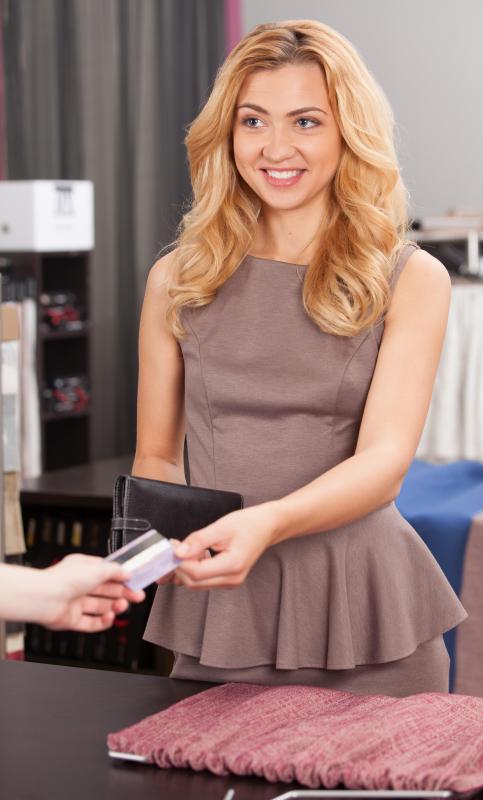 Most credit cards allow the holder to use the card up to its maximum amount without the need for authorization, and purchases can be of any value as long as they are under the card's maximum limit. With a floor limit, the holder can use a percentage of the card or can make smaller purchases without the need for authorization. After a purchase breaches this limit, the creditor must step in and give manual authorization so the credit card can go through.
When the holder receives a credit card, the floor limit is discussed immediately. This ensures that both parties, especially the holder, know how much can be spent without the need for authorization. While requiring authorization may seem irritating, it provides an extra layer of security for both the creditor and the holder. The creditor does not have to worry about the holder spending too much, and the holder has increased protection against fraud if someone steals the card.
A typical floor limit enables the holder to make some purchases without the need for authorization, but another version of this is called the zero floor. When this is used, the holder cannot make any purchases, regardless of the amount, without authorization. This is used with people who are extremely cautious about their finances and mostly is paired with merchants and other businesspeople.
In many ways a debit card functions similarly to a credit card, but a debit card cannot have a floor limit. This is not because the debit card escapes any form of manual authorization; it is because the issuer authorizes every purchase. Unlike the regular floor limit, which requires manual or phone authorization, this typically is performed electronically when the debit card is being used. This authorization usually is easier, because the card is backed up by the holder's account.