A cost analyst is a person who analyzes a business's spending habits and graphs the cost of projects. Using this information, a cost analyst will also help figure out the cost for future projects and how to decrease costs to improve the company's profit. He or she also may figure out the competition's costs so the analyst's company can get ahead. A bachelor's degree in business, finance or accounting is the common educational requirement of the job, which requires the person filling it to be able to work with cost-analysis software, spreadsheets and databases.
It is a cost analyst's job to dig into the company's financial information and figure out how much is being spent. This is typically sectioned off by quarterly costs, annual costs, project costs and other similar divisions. The analyst must also ensure all costs are correct. Otherwise, future calculations and estimates will be wrong.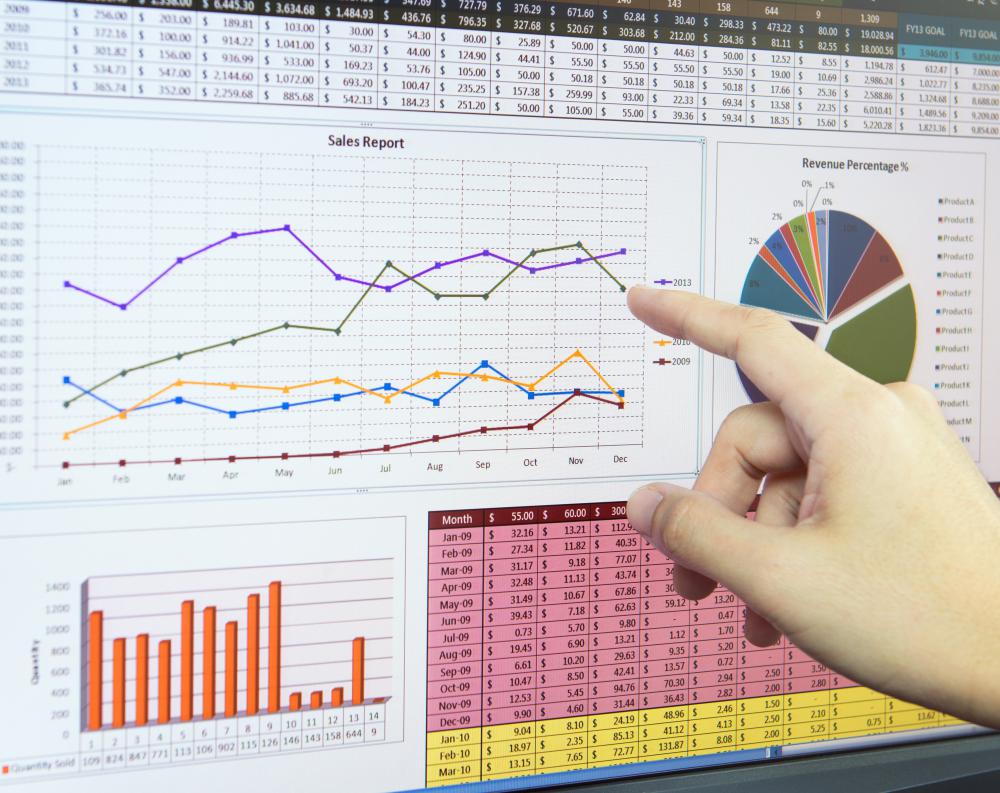 Aside from figuring out past and present costs, a cost analyst figures out future costs. By using cost information of the past and present and estimating how much supplies will cost in the future, the analyst should be able to accurately estimate future project costs for the company. This allows the company to set aside money for the project and allows for accurate financial planning.
Decreasing costs is another part of the cost analyst's job. He or she, after figuring out where money is allocated, may find more efficient ways to use the money. If this is discovered, the cost analyst will tell his or her supervisors, who will then be able to drive down costs without making an inferior product. This means the analyst increases profit by eliminating frivolous or inefficient costs.
A cost analyst may have to figure out the competition's costs. He or she may need to find out where the competitor's money is going and how much is being spent on marketing, supplies and other such funds. Management uses this information to decide how to deal with the competition, especially during price wars or when attempting to make a better or cheaper product.
The analyst usually must have at least a bachelor's degree to get the job. There is no cost-analysis degree. The degrees sought in this job are usually in accounting, finance or business. While in college, would-be cost analysts will generally lean toward cost analysis and budgeting classes.
The software used by a cost analyst can be either highly complex or simple and commonly used by home users. On the complex side, there are programs made specifically for financing and budgeting that mine cost data and create financial predictions. Simpler software that an analyst might use includes a spreadsheet and database, but this is unusual.