Change has a way of accumulating and before long, there's too much to put in your wallet or pocketbook. You might end up with a pool of change on the dresser top. Instead, a coin bank on the dresser top will give you a place to put that change!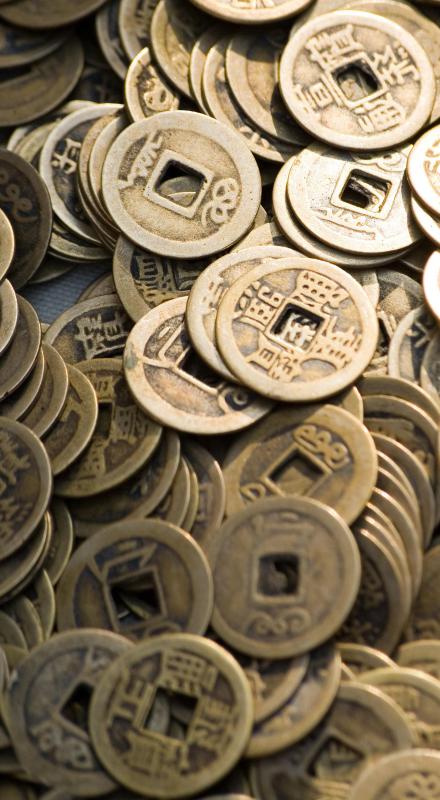 A coin bank is simply a decorative container in which to deposit loose change. There are innumerable designs to choose from, and several different kinds. The most basic coin bank has a removable lid, much like a smaller version of a cookie jar. It might be made of ceramic and styled to look like a golf bag, knick-knack, or figurine. Some coin banks are made of wood and crafted to look like jewelry boxes. There is even a coin bank that is a miniature slot machine —- drop your change inside, and when you need some, pull the arm for realistic spinning wheels, lights, bells and the clatter of coins in the payoff tray.
A less whimsical and more pragmatic coin bank can sort the coins for you into individual tubes. When a tube is full, the contents can be removed and placed directly in a coin wrapper to take to the bank. No more laborious counting!
Some models keep track of how much money is deposited in each tube and have a running total of the complete contents. Just drop a handful of coins in the hopper and watch the coin bank sort and count it up. Remove change and it will automatically deduct it from the total. Your total savings is always visible via a battery-operated LED readout.
In the past the most popular type of coin bank was called a "piggy bank" and sat on the children's dresser. Weekly allowance and paper route money all went into the piggy bank. Some styles did not include a way to remove the coins to encourage saving. When the coin bank was full, it had to be broken open to retrieve the savings.
Other types included a plug in the bottom that could be removed to borrow money from the coin bank as needed. Today, there are all kinds of coin banks for children. Everything from baseball banks to butterflies, and of course the traditional piggy bank.
If you find there is too much change and no place to put it, consider a coin bank to clean off that dresser. They also make great gifts and are available from most department stores and many online vendors.