What is a Cloud on Title?
Cloud on titles refers to a situation that sometimes occurs on deeds to various types of property. Sometimes referred to as a title defect, a cloud on title is simply a situation where there is some small irregularity with the title to a property. Often, these title defects are not noticed at the time that the deed is recorded, but tend to be noticed at a later date, such as when the current owner wishes to sell the property.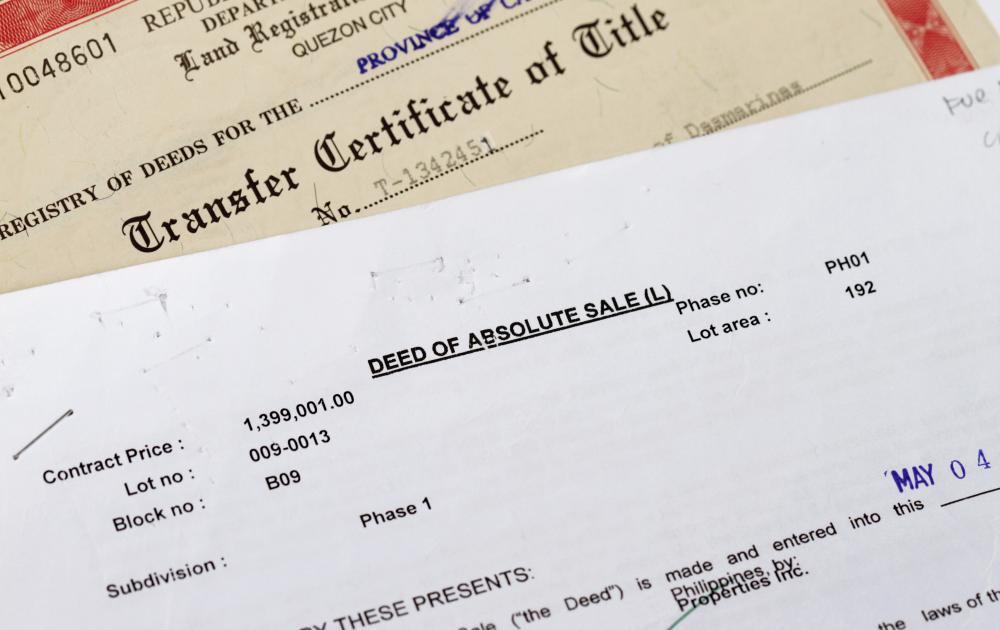 In most cases, the details that result in a cloud on title are somewhat minor and can be corrected with a little effort. For example, the deed may have been filed with a minor spelling error in the physical address of the property, or even something along the lines of referring to the address as a street rather than an avenue or lane. With these types of issues, all that is normally required is the current owner filing a little paperwork to correct the situation.
However, there are some examples of a cloud on title that may become a little more involved. One of the most common issues of this type involve property that was acquired using a mortgage. Once the mortgage has been paid in full, the mortgage company is supposed to notify the local records office that the lien on the property has been satisfied in full, and that the mortgage holder no longer has any claim to the property. When this does not take place and the owner attempts to sell the property, a record search indicates the property is still under a mortgage. When this is the case, it is necessary for the owner to secure documents from the former mortgage holder to clear up the discrepancy and have the deed information corrected.
A third form of cloud on title involves water or mineral rights associated with a given property. Often, the root of the defect is that the previous owner failed to transfer those rights to the current owner at the time of the sale. Again, this is a simple mistake that can be remedied with the filing of appropriate documents with the local records office. Once the documents are received and approved by the records office, the cloud on title is corrected and the deed is considered to be complete.