What is a Clearing Member?
Clearing members are individuals or companies that hold a certain class of membership in a clearinghouse. The vast majority of clearinghouse memberships are held by companies, owing to the requirements that most exchange clearinghouse organizations have in place for membership. Privileges extended to the clearing member include the ability to buy and sell underlying securities in accordance with any current regulations that are in place.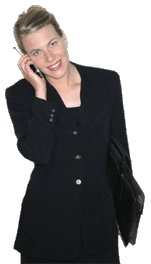 Along with the privileges associated with client trades, the clearing member also assumes responsibility for all transactions that are executed under the terms of the membership. In the case of a company that is a clearing member, the company will be responsible for backing all obligations associated with the execution of orders on behalf of their clients. The clearing member generally makes arrangements with the client to ensure that the obligations to the clearinghouse will be met in a timely manner.
The clearing member will need to meet a number of requirements that are based in cash flow and a generally strong fiscal position. Because a clearing member can accept trades that are executed on the floor of an exchange, this condition of verifiable financial strength is understandable. A solid base of cash assets helps to ensure that the clearinghouse can place an equitable degree of confidence in the member. At the same time, clients of the clearing member can rest assured they are executing orders through a reliable and stable entity.
A clearing member also assumes a certain degree of risk. In the event that a client of the clearing member is unable to meet his or her obligations for some reason, the clearing member is still responsible to the clearinghouse for settling the debt. Once the matter is closed with the clearinghouse, the clearing member is free to use appropriate legal recourse to remuneration from the client in default. However, the clearing member may be unable to collect the outstanding balance from the client. When this is the case, the loss may be partially covered by insurance, or written off as a bad debt or loss for tax purposes.