What Is a Biomechanics Tattoo?
A biomechanics tattoo is elaborate and draws upon the link between humankind and machine. Each tattoo is an intricate, illusory work of art displayed on a person's body. They are generally characterized by a detailed rendering of the human form combined with machines.
The idea for the biomechanics tattoo first blossomed in the early 1980s. Many attribute the concept to H. R. Geiger, the artistic mastermind behind the movie Aliens. As the art form and concepts for the biomechanics tattoo evolved, it became more detailed and elaborate. Most tattoos of this nature demonstrate a startling, three-dimensional effect that simulates an optical illusion.
The intent of a biomechanics tattoo is to give the impression that the person wearing the tattoo has an underlying mechanical core. Many of these tattoos depict the person's skin splitting to reveal robotic parts beneath. For example, the skin of a person's leg might appear to be pulled back, but instead of bone and muscle, gears and wires are visible. Similarly, the skin on a person's shoulder might appear to be split and torn only to reveal the workings of a computer motherboard beneath. These images, when done by a specialized tattoo artist, can be very realistic and graphic.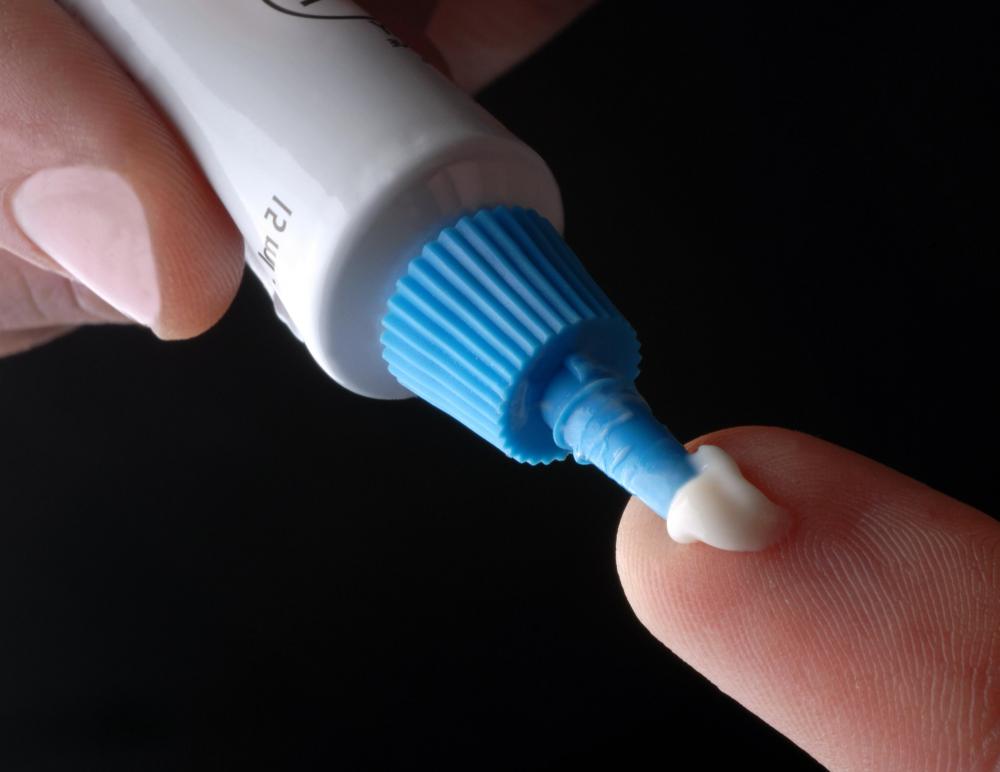 Although many biomechanics tattoos depict a seamless melding of human and robotic parts, other variations are also popular. For instance, instead of showing mechanical parts beneath the skin, some individuals might choose a scene displaying the interaction of man and machine, such as a cyber battle. Many of these scene interpretations draw upon themed movies, such as The Matrix or Transformers series.
Traditionally, a biomechanics tattoo was done in shades of black and gray to further emphasize the metallic properties of machines. As the art form developed, colors entered the picture, and many tattoo artists infused their work with vibrant hues. Ultimately, though, the amount of pigmentation used is a matter of personal choice, and quite a few people still prefer the original black-and-gray scheme.
Due to the intricacy and detail of these types of tattoos, artists usually do them in patches. A person typically starts with a small patch in the desired area and returns to expand upon that patch until the preferred size is achieved. Some might keep the tattoo in a small area, while others might expand it to include entire arms, legs, shoulders, and torso. As a caveat, due to the startling, complex, and specialized nature of these tattoos, anyone wishing to get one done should make sure the artist is experienced and capable of producing high-quality biomechanical images.
By their nature, these tattoos are not only intended to be a futuristic depiction but an expression of one's inner self. As a result, over time, the techniques used for biomechanical expression have expanded to include images that don't necessarily incorporate robotics. For instance, instead of mechanical parts, a person might have an inner beast or other animal showing through the illusory tears in his or her skin. Similarly, an individual might have the face of a lost loved one showing through a perceived hole in his or her chest. Basically,a biomechanics tattoo and the images drawn from the technique are limited only by a person's desires and imagination.