What Happens in the Third Trimester of Pregnancy?
During the third and final trimester of pregnancy, fetuses develop rapidly, reaching a state known as "extrauterine viability," meaning they can survive outside the mother's body if they are delivered before full term is reached, as may be necessary if there are pregnancy complications. Fetal development progresses by leaps and bounds in the third trimester of pregnancy and women often experience much more discomfort during this phase because the fetus gains weight rapidly and the environment in and around the uterus becomes rather cramped.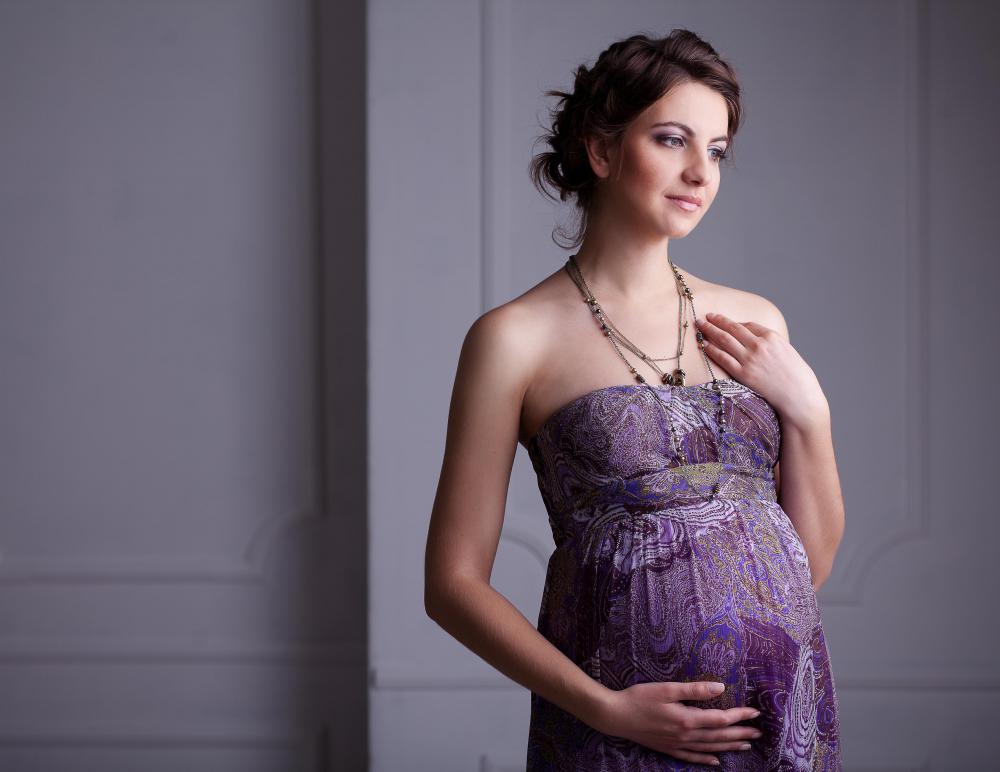 The third trimester officially begins in the 29th week of pregnancy. Initially, the baby will be very active, but as weight gain occurs, the baby will settle deeper into the pelvis and become more sluggish because there is limited room for movement. As a result, a less active baby is not necessarily a cause for concern at this time. Women typically experience symptoms like fatigue, swelling, heartburn, aches and pains, and Braxton Hicks contractions. The breasts will start to produce colustrum and some women experience some leakage from the breasts. Urinary incontinence can also become an issue.
For the developing fetus, the third trimester of pregnancy marks the period when the organs become fully mature. Skeletal and sexual development will become complete during the last third of the pregnancy, and by the 37th week, the organs are completely developed. The eyes of the fetus will open and become sensitive to light, and the brain, smooth during the first two trimesters, will start to acquire the deep folds and wrinkles associated with a completely developed brain.
In the last month of pregnancy, weight gain occurs very rapidly as the fetus prepares for delivery. The fetus will also start to acquire immunities through the placenta to reduce the risks of getting sick after delivery. If the mother is Rhesus negative and the father is Rhesus positive, immunoglobulin injections may be recommended. During the third trimester of pregnancy, women also usually attend regular prenatal appointments to monitor the development of the pregnancy and check for warning signs indicative of developing complications.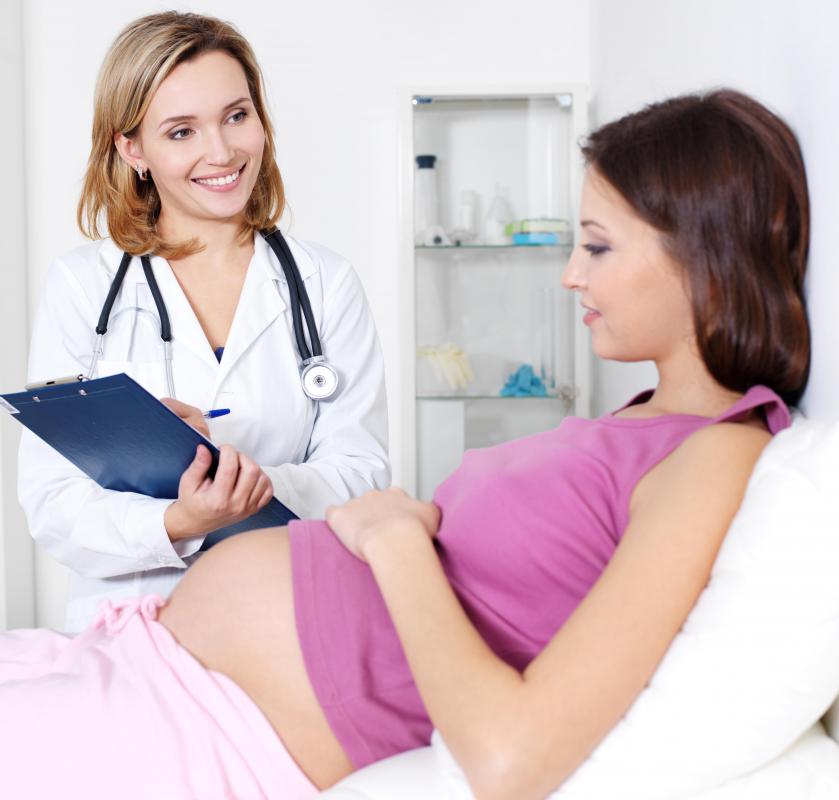 Every pregnancy is slightly different and women may experience different things during the third trimester of pregnancy. This period of pregnancy can be emotionally intense as women prepare for delivery, especially if they are having their first children and attempting to adjust to the accompanying major life changes. There are medical options available for some of the discomfort experienced, like heartburn, and women are usually encouraged to rest and stay hydrated while eating a balanced diet to provide nutrition for the developing fetus, as well as themselves.