What does an Outside Salesperson do?
An outside salesperson is responsible for bringing in sales for a company. He or she works outside the office speaking with potential customers at their stores or other places of business. Outside salespeople are usually assigned a geographical area; they're expected to find new customers as well as increase sales amounts for existing clients.
In order to make and increase sales by meeting with business people, an outside salesperson must keep up to date on his or her represented products or services as well as the clients' industry. In between client meetings and sales calls, outside salespeople are likely to attend industry workshops. Salespeople must also usually attend regular company meetings.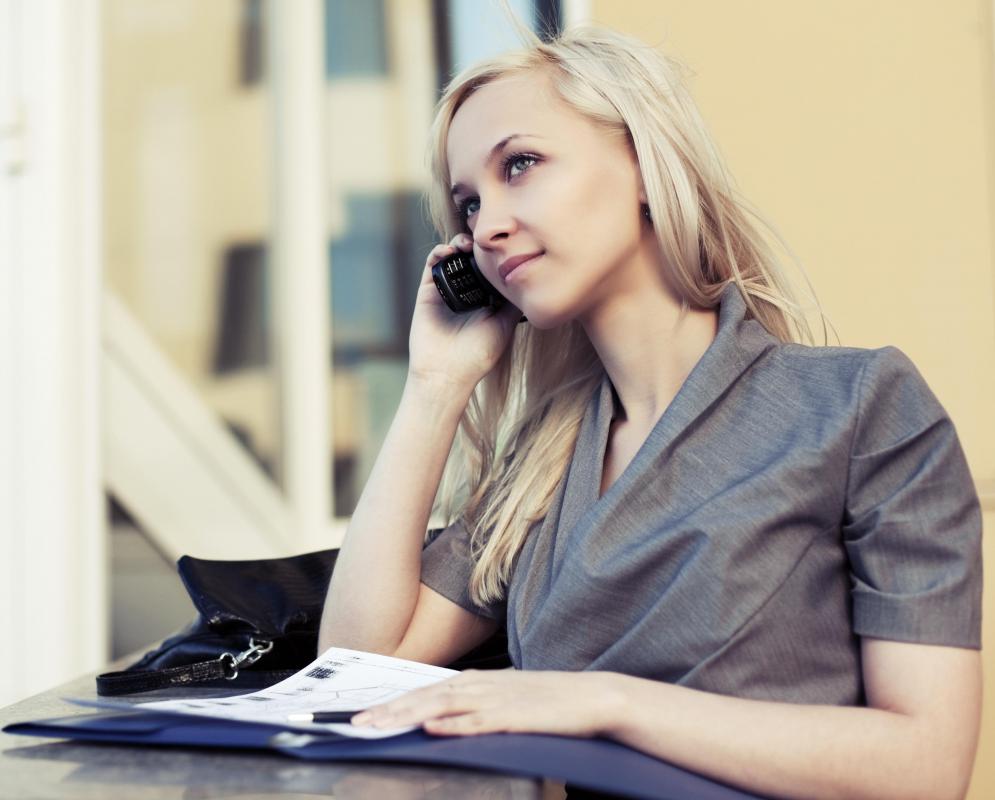 Outside salespeople typically report to a sales manager. The manager assigns each outside salesperson a sales territory. Meeting sales quotas, or expected amounts, set by the manager is a main goal of each salesperson. Salespeople aren't expected to turn every sales lead into a new customer or increase the amount purchased by each existing customer. They are expected to reach a certain sales percentage considered reasonable by the sales manager, as well as the owner or president, of the company for which they work.
Visiting retailers in their stores is a common outside salesperson task. Many outside salespeople work for wholesalers whose business is to provide retailers with their products. The salesperson typically meets with the retail owner or buyer and brings product samples as well as pricing information. Salespeople must have a likable communication style as well as a knowledge of their products. Understanding the needs of their clients is crucial in meeting outside sales goals.
Cold calling is a part of the job descriptions of many outside salespeople. Usually, the salesperson has a list of potential clients in his or her area and contacts them by telephone. This contact is considered "cold," as there is no sales lead, but rather just a name on a list. The objective of the cold call is to get an appointment with the buyer or owner to discuss products and hopefully make a sale.
When the outside salesperson gets appointments from cold calling, he or she must prepare for them. Preparation for a sales call includes choosing products that the customer is likely to need before gathering relevant product information for the potential new client. Brochures and catalogs are common informative materials that outside salespeople use as supporting information when selling products to customers.