What does an Occupational Therapist do?
The occupational therapist is concerned with helping clients to discover and achieve a balance between work, leisure, and self care that results in a satisfying level of independence and competency in all three areas of life. When examining the various components of a client's lifestyle, each of the components if usually referred to as an occupation. The occupational therapist will conduct what is commonly referred to as an intervention in an effort to assist the client in making changes and developing qualities that will improve the condition of each occupation.
Occupational therapists also seek to identify potential habits within each occupation that could result in compromising the health of the individual, or have a real potential of leading to injury or possibly a permanent disability. While all areas of life include some degree of risk, the role of the OT is to help the client see those risks clearly, and move toward behavior patterns that help to minimize the risk.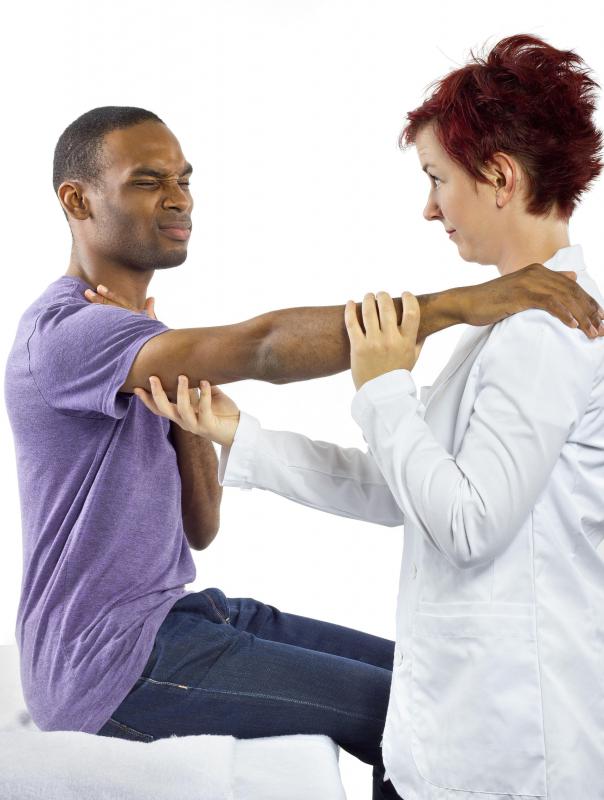 Individuals with various issues can be helped by occupational therapy. A competent therapist can assist a client by recommending exercises that are designed to increase motor function, overcome attention deficit issues, and develop an increased capacity for assimilating and retaining information. The therapy is also often employed to help persons develop interpersonal skills that can greatly improve the ability of the client to function in social situations, as well as work in harmony with coworkers.
The occupational therapist may work in a number of settings. Hospitals often employ an occupational therapist to assist persons who must learn to cope with a change in health or a loss of an ability, such as sight or hearing. Nursing homes and home health care also make use of this profession, often as a means of helping people adjust to changes in an occupation within the comfort of the client's living space. Some schools and corporations also employ occupational therapists, providing support and access to essential life skills to students and employees. In all instances, the goal of the occupational therapist is to assist persons in getting the most out of life, equipping people with important skills and mindsets that make it possible to enhance the experience of living.