What does an Immigration Specialist do?
An immigration attorney, paralegal and enforcement agent are all types of immigration specialists. Each role has specific duties in the immigration process. Immigration specialists are expected to be well-versed in immigration laws for their regions. An immigration specialist works with government agencies, immigrants and court systems and often speaks several languages in order to communicate with a variety of clients.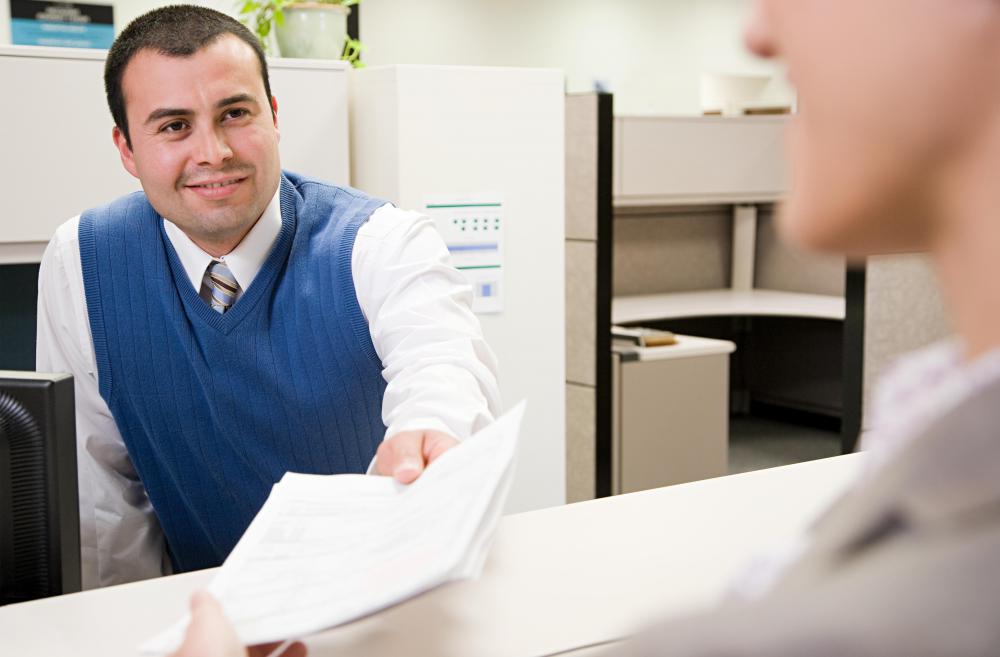 Immigration attorneys assist immigrants in all aspects of immigration law. Immigrants being deported, seeking work visas or desiring citizenship can use the services of an immigration attorney to get through the process. Immigration attorneys maintain knowledge of current immigration laws for their regions and advise clients on the best way to accomplish desired goals. An immigration attorney appears in court with the client on all court matters. They also file paperwork with immigration offices and courts on behalf of clients.
Paralegals cannot act as attorneys, but can advise immigrants on filing paperwork, help them move through the process and provide help to the immigrant with regard to most immigration issues. A paralegal is specifically trained in law but has not completed a law degree or sat for the regional attorney exam. Paralegals often work under the supervision of an attorney, but their fees are generally less expensive than an attorney's fees. Some regions do not have paralegals, however.
An immigration enforcement agent is another type of immigration specialist. Typical duties of an immigration enforcement agent include investigating alien status, maintaining immigrant case files and assisting the judicial system in court proceedings against illegal immigrants. As an immigration specialist, an enforcement agent is also used to secure national borders and proactively work to eliminate the threat of terrorism.
Some regions have immigration specialists called immigration assistants. These assistants are not attorneys or trained specifically in the laws and, therefore, cannot dispense legal advice. They can, however, guide immigrants through required paperwork for visas, green cards or other needs. Requirement vary by region with regard to immigration assistants. For example, in some regions, the contract signed between the immigration specialist and immigrant must be presented in the immigrant's home language as well as the language of the new region, so both parties clearly understand everything it contains.
In the interest of protecting immigrants, some regions require all immigration specialists to register with their government offices. This helps reduce the number of untrained residents taking advantage of immigrants who seek assistance in their new regions. Jurisdiction-specific requirements and information on how to register with a government office can usually be found on government websites.