What Does an Illuminating Engineer Do?
An illuminating engineer works with lighting systems to design the best system for a given application, considering needs, safety issues, and limitations. These members of the engineering community can work in lab environments to develop the next generation of illumination products, or in the field to design, install, and maintain lighting. The work typically requires an engineering degree and experience in the field.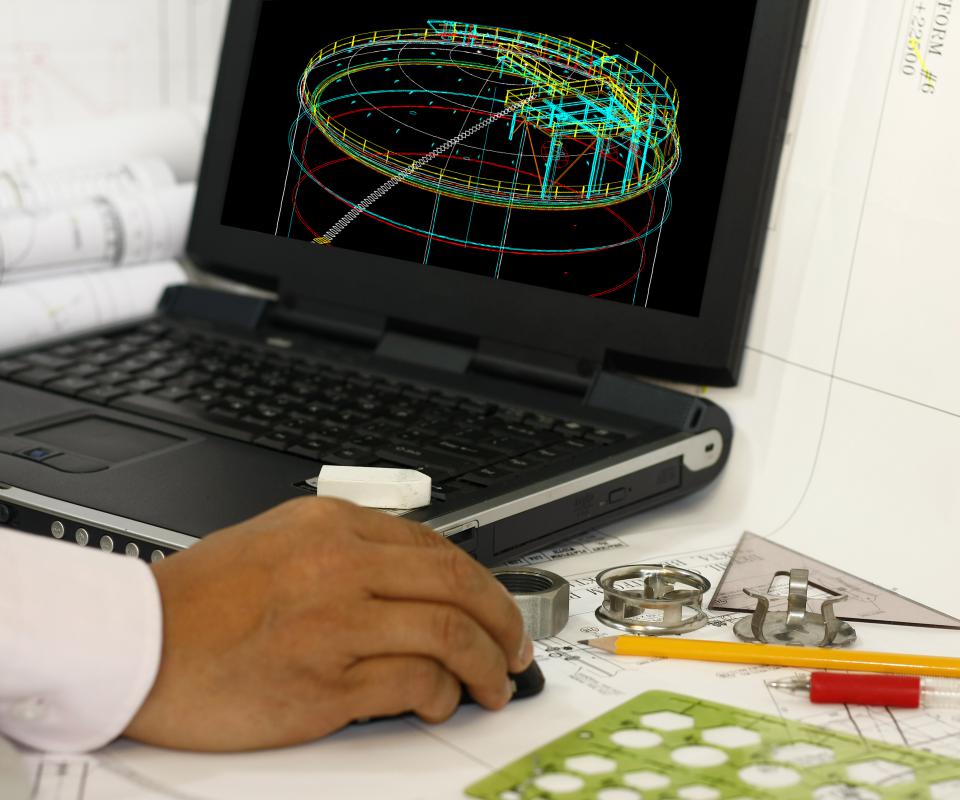 Some responsibilities of an illuminating engineer can take place in research and development facilities. Engineers can design new types of bulbs and fixtures, as well as better lighting systems. They discuss topics like safety, energy efficiency, and quality. Engineers can also develop products for various applications, like full spectrum lighting to make a home feel warmer, versus very bright lighting for roadwork at night where the primary goal is high illumination.
Specialty lighting can be another concern of illuminating engineers in the lab. Many environments need cool lighting for safety to prevent fires and explosions, and this kind of work is the provenance of illuminating engineers. Other projects in development can include waterproof systems, high energy systems, and so forth for various applications. An illuminating engineer can design and test prototypes in the lab to develop specifications and recommendations for the use of particular products.
Outside the lab, an illuminating engineer participates in the design of lighting systems from billboards to office buildings. When buildings, bridges, and other major projects are in development, an illuminating engineer offers input and recommendations. Engineers also help with street lighting, safety lighting, and similar concerns, as well as light displays like seasonal decorations on downtown buildings. Any time lighting needs are large or complex, it may be necessary to bring in a professional.
Illuminating engineers also troubleshoot systems, make repairs, and handle maintenance. This position requires a thorough knowledge of lighting systems and the various norms involved in their construction to allow an engineer to understand another person's work and accurately maintain systems that may be old and constructed according to outdated norms. Retrofitting of existing systems can also be a part of the job, as it may be periodically necessary to overhaul and replace lighting that does not function or poses a safety hazard. Travel may be required to visit job sites, as well as the ability to work at great heights while inspecting systems and developing recommendations, even if work crews are performing the physical labor.