What does a Pathology Assistant do?
A pathology assistant is a laboratory assistant who specializes in helping pathologists by performing routine tasks, thereby freeing the pathologist to work more efficiently. Often the assistants complete all paperwork tasks, including researching the patient's medical records. They usually do technical or non-technical procedures necessary to process a variety of types of specimens. Generally, a pathology assistant is responsible for preparing the room and equipment before an autopsy and cleaning them afterward. Sometimes the assistant supports the physician in autopsies, diagnostic testing, and surgical pathology services.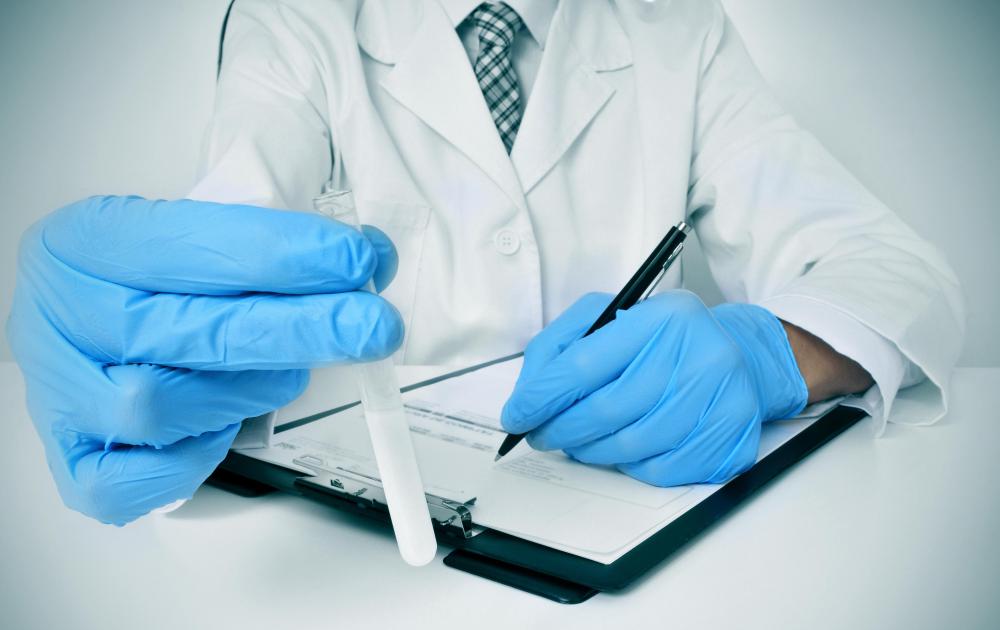 Typically, a pathology assistant works independently, and therefore must be a self-starter and of a responsible nature. While performing the professional duties, such as the preparation, process, and completion of autopsies and the examination or preparation of surgical pathology specimens, a pathology assistant works under the direction of a pathologist. The assistant usually performs the duties alone or with other assistants, but not under the direct supervision of the physician in charge.
Although schooling requirements for the pathology assistant job may vary from country to country, typically a person needs a college degree, such as a bachelor's degree in the U.S. In addition to the baccalaureate degree program, there is a master's degree program for people who want to advance in the field. In Britain, where a pathology assistant is often called a pathology support worker or a medical laboratory assistant, a NVQ level 3 may be the type of education an employer requires. Often previous medical experience is required as well as a special license or applicable certification in compliance with all regional and local regulations. Frequently, clinical laboratory technologists and military-trained medical personnel take the additional schooling to become pathology assistants.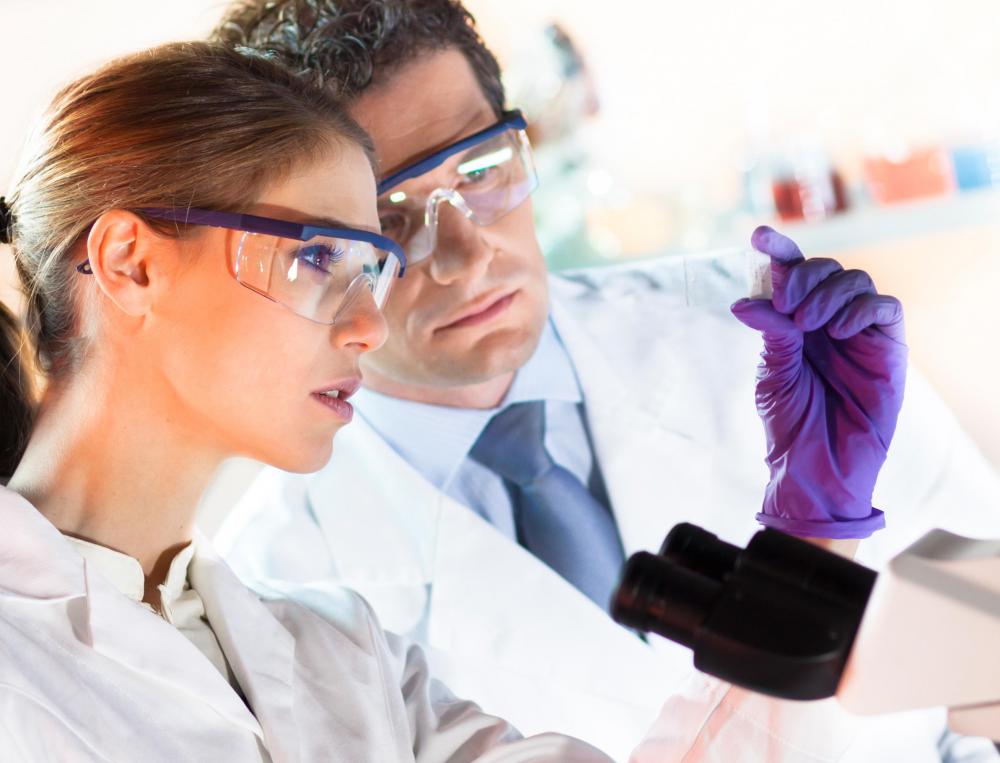 Pathology assistants might work in hospitals, medical laboratories, or academic centers. Sometimes they may work in more than one location, such as a group of clinics or medical centers. The assistants may work in private, public, or government facilities, and the work is similar in each sector.
A few pathology assistants teach skills for both surgical and autopsy pathology. These topics may include subjects such as human anatomy, microscopic photography, and dissection skills. Generally, teaching pathology assistants work at academic centers, medical colleges, or university hospitals.
The workload of a pathology assistant may vary depending on the facility where the person is hired. Some medical centers might have only five autopsies per year, whereas some large city morgues may have five per day. Since autopsies are not the only task that the assistant may perform, he or she may not perform any autopsies and work extensively at biological specimens. It is not unusual for a large laboratory to receive more than 2,000 specimens per day, while a smaller one may need only a part-time assistant to handle the workload.