What does a Nuclear Pharmacist do?
A nuclear pharmacist is a pharmacist working in the field of nuclear pharmacy, which is focused on the safe use of radioactive substances to diagnose and treat various conditions. Radioactive substances can be harmful even in relatively small doses, but they can also be helpful if used properly. It is the job of the nuclear pharmacist to ensure that they are used to help patients and that any harmful side effects are minimized.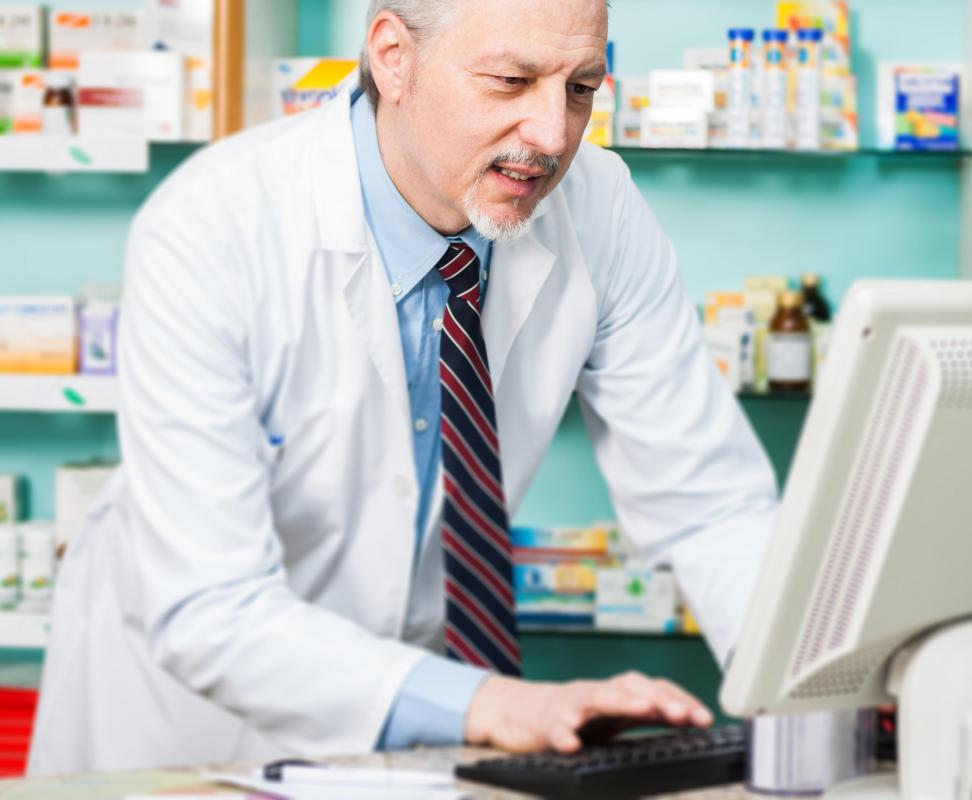 A nuclear pharmacist must undergo a significant amount of training on top of the usual pharmacist training. It is essential that nuclear pharmacists learn how to safely handle radioactive materials without harming themselves or diminishing the effectiveness of the materials. This usually involves time spent in both classroom and laboratory settings, as it is important that concepts relating to radiation are well understood at both conceptual and practical levels. The classroom time typically involves in-depth study of the mathematics, physics, and chemistry of radiation as it applies to biological and pharmaceutical practices. The lab time is primarily spent on proper methods of handling radioisotopes, or radioactive materials.
There are many different tasks that a nuclear pharmacist tends to complete throughout his career. Nuclear pharmacists are, in most pharmaceutical settings, almost exclusively in charge of the radioactive materials present and are responsible for keeping them stored safely. They are also responsible for packaging and transportation of such materials when necessary. A nuclear pharmacist is the one who fills all prescriptions that include drugs with radioactive components. Another important part of the nuclear pharmacist's job is information — he must keep patients and co-workers informed about the various treatments available, especially concerning the various risks and benefits involved.
In many cases, a nuclear pharmacist will choose to pursue a research career instead of working at a pharmacy or at a hospital. A research nuclear pharmacist seeks to find new substances and new methods to make nuclear pharmacy safer and more effective. This often involves a significant amount of lab work and clinical trials. In the lab, new substances are designed and tested to determine if they would be viable for clinical trials. After significant lab work, a drug or procedure can be tested to see if it could make a viable replacement for past drugs or methods.
Nuclear pharmacy was first recognized by the American Medical Association as an official specialty for pharmacists early in the 1970s and later by the Board of Pharmaceutical Specialties in 1978. An international venue for the advancement of the field was formed by the International Pharmaceutical Federation in 1997.