What Does a Department Manager Do?
The exact duties of a department manager vary widely per industry and company, but in general, he or she must function in managerial concert with the leaders of other departments within a store, institution or corporation. This main task means working within a set vision by the owner or president so that each department operates in the best capacity to create a successful whole. Department managers oversee staff in their component of the organization as well as keep records of inventory, repairs, purchases, employees and sales.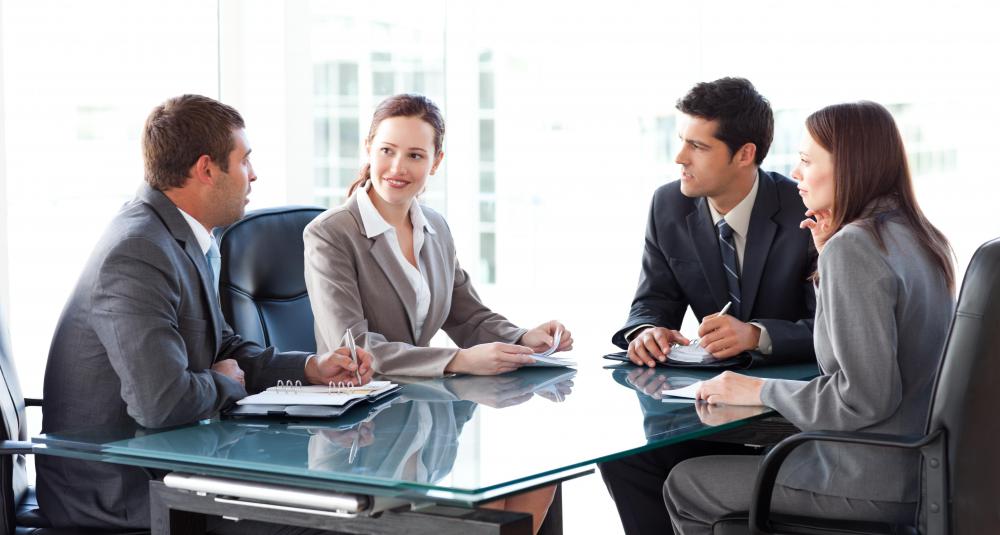 Department managers are often expected to report information about their department through meticulously kept records at meetings with heads from other departments. In this way, top management as well as each department manager all have the basic statistics of what occurs in the rest of the organization. Top management personnel may decide to make changes or corrections in the way department managers run their areas depending on the information they receive and how they evaluate its importance to the operation of the organization as a whole.
Each department manager may have a specific sales quota or other performance-based objective to reach. He or she must then plan his or her own tasks as well as workers' to be geared toward reaching that objective. Department managers typically hire and fire employees as well as conduct regular meetings and performance reviews. They must also ensure that salaries and raises remain within those set by company or organizational policy.
Handling complaints is often part of a department manager's job description. He or she must also set the tone for customer service. It's usually up to individual department managers as to how many and what type of employees they hire as long as any employment policies set by the principals of the organization are followed. A department manager must always stay within budget when putting together a team of employees to work under him or her to accomplish company, corporate or institutional goals.
Managers in educational institutions are usually called department heads. They are responsible for the smooth functioning of their particular area, which is typically based on a particular subject or field. Each head or department manager must operate in cohesion with the other departments to form a properly functioning school. Institutions, companies and corporations all usually require frequent meetings that include each department head or manager to ensure that the team is functioning in the best interest of the whole organization and its set goals.