What Do Promotional Products Distributors Do?
Promotional products distributors facilitate the purchase of promotional goods from manufacturers to their customers. Distributors have knowledge of the industry and may prevent customers from making mistakes. Customers may find they receive better service from distributors than by going through websites or catalog companies.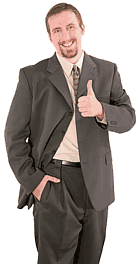 The distributor should have extensive knowledge of promotional advertising and be able to guide customers when developing promotional campaigns and selecting products. This knowledge is useful in developing promotional marketing strategies. A distributor may suggest effective combinations of products, events, and media. Different promotional giveaways will be more effective in different situations.
Effective consumer and corporate promotional items make a lasting positive impression on the recipient. Experienced promotional products distributors will know which products are most appreciated. They are likely to be aware of the latest trends in promotional products so the distributors' customers can appear cutting edge by using those products in their campaigns.
At trade shows, items that are lightweight but too large to put in pockets or bags, such as promotional yardsticks, can attract attention and encourage attendees to visit the organization's booths. Other items can be more effective when sent by mail or handed out during a sales call. For example, a calendar may be mailed to prospects, and a crystal paperweight may be hand delivered. Either of these promotional business items may effectively promote the organization to the prospect who uses it everyday.
Along with suggesting items for various promotional situations, promotional products distributors can help customers from making expensive mistakes. When printing on promotional items, a distributor may understand what type of artwork will be effective printed on various products. With experience, the distributor may become aware of items that should be avoided. Some products may appear attractive on a website, but in actuality the quality may be bad and turn away prospective customers.
Many distributors carry samples of the products, which can allow customers to see and touch the products before purchasing. Samples will please those customers who like knowing exactly what they are purchasing. This is usually not possible when ordering strictly from a website or catalog.
Customers may also save time by working with a distributor. With the distributor's experience and industry relationships, he will likely be able to source products more quickly. Promotional products distributors may also have resources for unusual products that are difficult to find. A distributor may also be able to gain special services for its clients, such as expedited shipments or priority order fulfillment in case of shortages.