What are the Symptoms of Colon Polyps?
Colon polyps are small growths of cells that occur on the tissue that lines the colon. These growths can cause serious symptoms and develop into cancer over time. Symptoms of colon polyps often include rectal bleeding, blood in the stool, pain during bowel movements, and diarrhea or constipation. Experts also note that colon polyps can occur without symptoms, so routine screening is essential.
A person will develop colon polyps when cells mutate and produce unregulated tissue growth. These growths occur in several forms and are usually classified by size, location, and shape. Their symptoms may differ according to the location and size of the polyp. Smaller polyps tend to cause fewer symptoms, while larger polyps can produce discomfort, bleeding, and problems with bowel movements.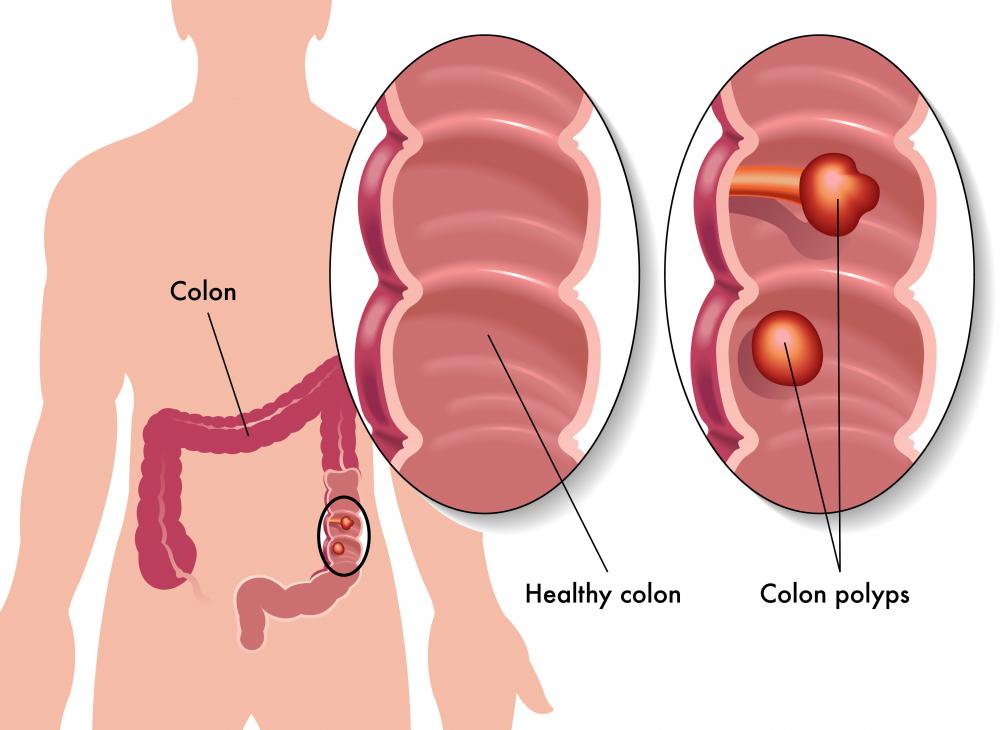 Rectal bleeding is one of the most common symptoms of colon polyps. This usually occurs as bright red discharge during a bowel movement, and it indicates that broken tissue is bleeding. Colon polyps are often irritated during bowel movements, and the irritated tissue can become inflamed and bloody. Rectal bleeding can also be a symptom of other medical problems, so patients should consult a medical professional for a formal diagnosis.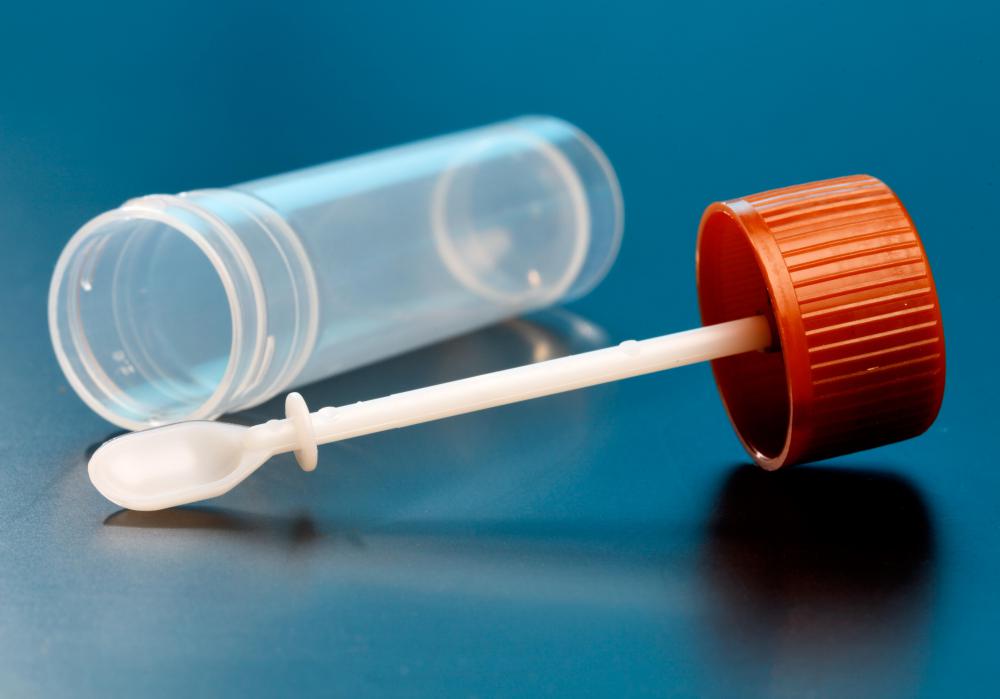 Blood in the stool can also be a symptom of this problem. Similar to rectal bleeding, bloody stools are produced when the tissue in the large intestine is inflamed and torn. Bloody stools can have red streaks or they may appear black. A patient who has concerns about bloody stools should consult a medical professional and request a laboratory analysis of a stool sample. When blood is present in the stool, a healthcare provider will often request additional medical tests, such as a colonoscopy, to rule out various conditions such as polyps or hemorrhoids.
Constipation and diarrhea are also common symptoms of colon polyps. These changes in the consistency and frequency of bowel movements can result from large polyps that obstruct the intestine, leading to constipation, or bleeding polyps that cause diarrhea. The symptoms can mimic those of many other intestinal infections and diseases, so it is critical for patients to track the onset, severity, and frequency of diarrhea and constipation.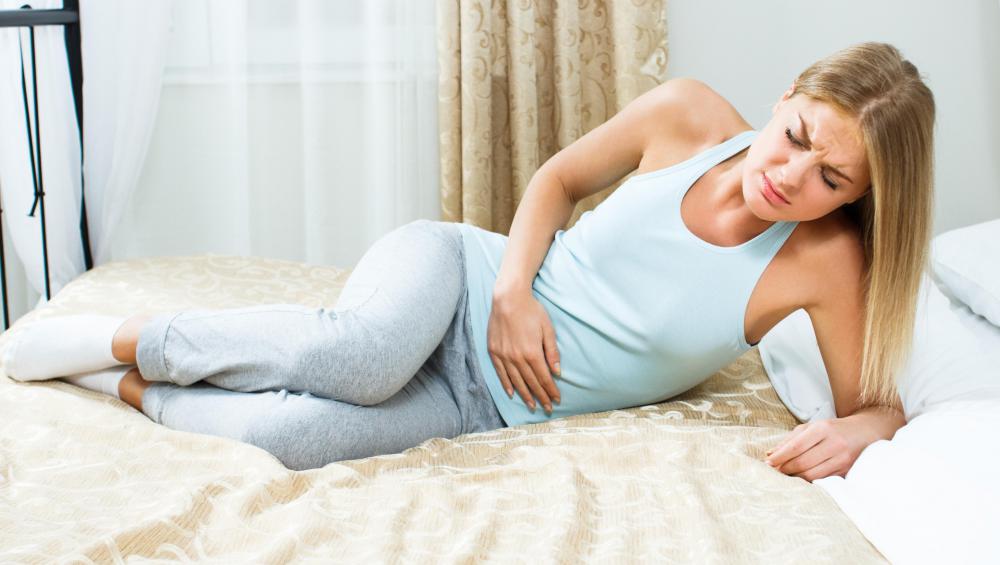 While experts note that it isn't always the case, some colon polyps can become cancerous growths on the intestine wall. It is important for individuals to properly identify and treat colon polyps, especially in individuals over 50 years old, as this will help reduce the risk of developing colon or intestinal cancers. In addition, proper nutrition with a diet rich in vegetables and low in fat will help reduce risk of developing polyps.