What are the Side Effects of Lamictal&Reg;?
Lamictal® is a prescription anticonvulsant medication that is used to treat epilepsy and various other seizure disorders. It is also commonly prescribed as a mood stabilizer for individuals with bipolar disorder. While the drug has proven very effective in clinical trials and practical use, dozens of potentially serious side effects have been identified. Some of the most common side effects of Lamictal® include headaches, nausea, weight loss, and insomnia. Other, more dangerous conditions such as severe allergic reactions, thoughts of suicide, and chest pain occur in some patients.
The most common side effects of Lamictal® are usually mild and short-lived. Many people, especially those who are in the first few weeks of taking the drug, report feelings of dizziness, headaches, confusion, and insomnia. Nausea and vomiting are common, as are flu-like symptoms such as coughing, muscle weakness, and chills. Taking Lamictal® can also suppress the appetite, leading to weight loss and signs of nutritional deficiency. In addition, some women experience irregular of especially heavy menstrual bleeding and cramps.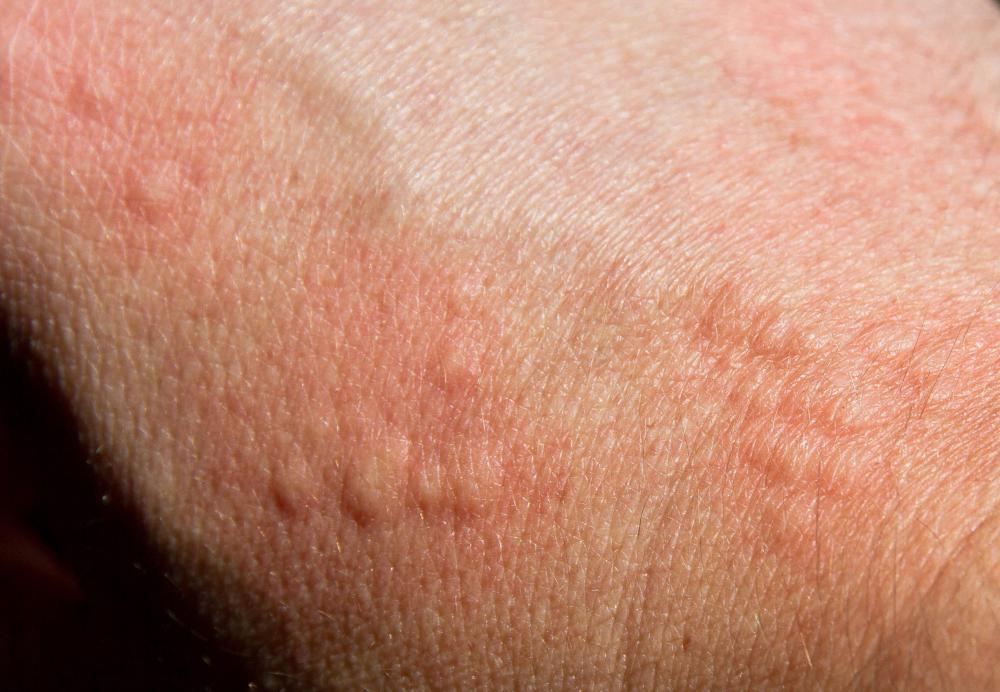 More serious side effects of Lamictal® may include severe chest, stomach, and muscle pain, excessive bruising, and joint problems. Lamictal® affects liver functioning in some people, leading to jaundice symptoms and occasionally liver failure. It is possible for an individual to experience more frequent or severe seizures after taking the medication, although such reactions are rare.
Some patients taking Lamictal® experience potentially life-threatening allergic reactions to the drug. A person's body may simply reject Lamictal®, or the medication might react adversely with other drugs or birth control pills. Allergic side effects of Lamictal® may include hives, fever, swollen lymph nodes in the throat, or mouth lesions. An especially dangerous reaction that occurs in a small number of individuals involves the development of a large, painful skin rash that can leave a person permanently disfigured if not treated immediately.
In addition to the physiological side effects of Lamictal®, researchers and doctors have identified several potential psychological effects. An individual may begin feeling depressed or anxious to the point that his or her normal daily routine is affected. Some patients have reported thoughts of suicide or have exhibited self-destructive behaviors. Impulsive, aggressive, or even violent behavior have been observed in a very small percentage of people taking Lamictal®. A person who notices any changes in behavior or physiological reactions to the drug should seek immediate medical attention so that symptoms can be treated and alternative medications for epilepsy or bipolar disorder can be investigated.