What Are the Pros and Cons of Tailored Trousers?
There are both benefits and downsides to buying tailored trousers, with the main benefit being a better fit and the main disadvantage being the higher price. Tailored trousers can also often be altered in appearance to meet consumer preferences. In addition, they make sizes that aren't often available more accessible to those who need them, and hiring a tailor makes shopping for pants easier since items can be changed later. This means that finding an exact size is not quite as important. The major drawbacks of getting tailored pants or trousers include the higher price, botched alterations, and the fact that custom items are more time-consuming to purchase.
The best thing about buying tailored trousers is that consumers are able to get a better fit on virtually any pair of pants. Trousers are often hard to shop for since they are made to fit one specific body type. For example, the crotch or legs may be much too big, while the waist is still too tight. By hiring a tailor after a purchase, or by having pants made from scratch, customers can get trousers made exactly to their specifications.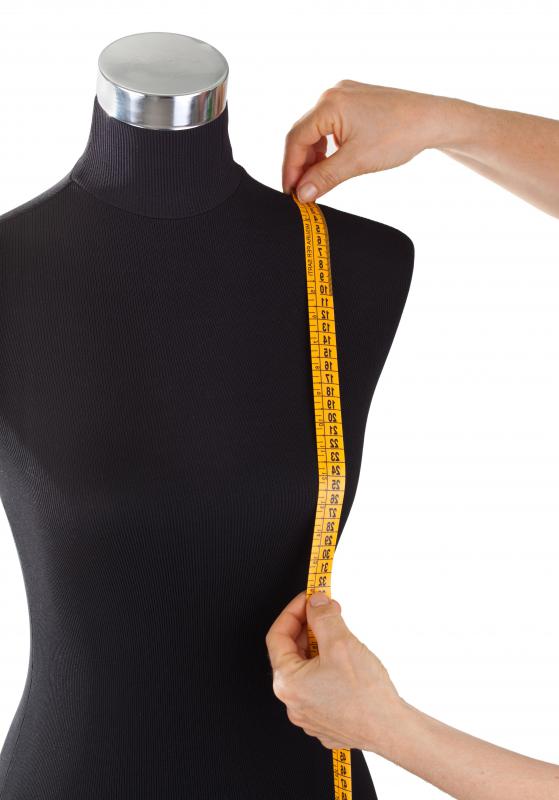 Buying custom trousers also allows for greater customization in terms of style and fit. Pants can be made wide-legged, flared, straight-legged, and in a wide range of other fits. Customers who go with tailored trousers can choose exactly what they want without having to shop around. This also opens up new style options for those who normally don't have much to choose from. For instance, plus-sized shoppers may have a hard time finding fits or styles in their sizes. Those who are very short or tall may also enjoy the customization options available to them through custom made trousers.
One downside to choosing tailored trousers is that they are more expensive than off-the-rack options. Having pre-bought pants tailored means first paying for the pants and then also paying to make them fit. Having trousers made from scratch is even more expensive, since there are greater labor costs as well as costs involving fabric, zippers, and other essentials.
Tailored trousers are also more time-consuming to purchase. Customers have to go in to be measured, choose the style of pants they want, and go back in to try the pants on and get any needed alterations. This takes a lot more time than finding and purchasing off the rack trousers, especially for those who don't have to do much shopping around to find a good fit. Those who have a hard time finding pants may actually find custom trousers to be more efficient.