What are the Most Common Stomach Aneurysm Symptoms?
Stomach aneurysms, also called abdominal aortic aneurysms, have many symptoms, including pain in the stomach that radiates into the back, a small mass in the stomach, hypotension and sweating that has no other cause. Other stomach aneurysm symptoms may include confusion, light-headedness and a loss of consciousness. Unless the aneurysm is large or has burst, a person may not experience any symptoms at all.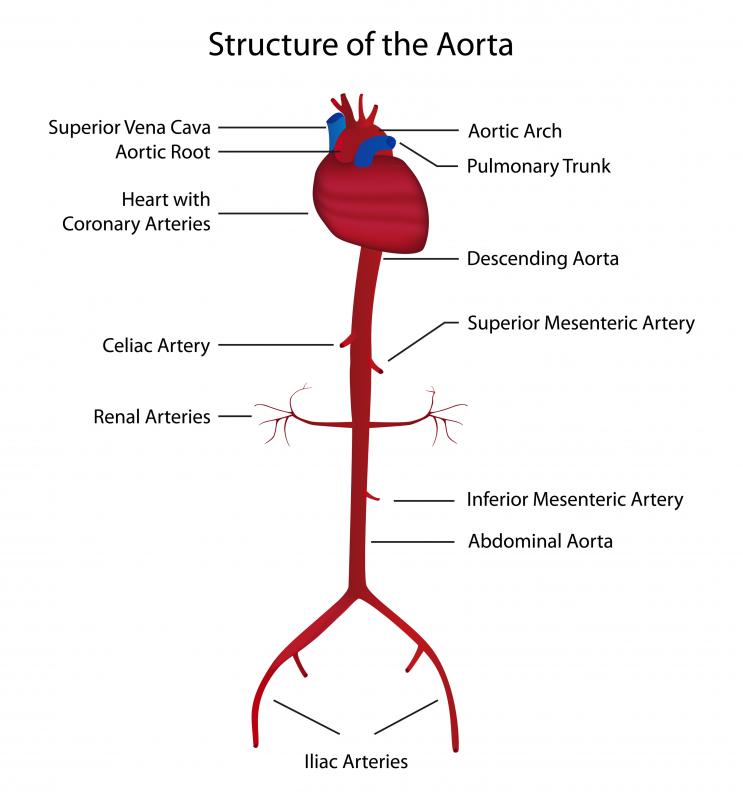 Abdominal aneurysms happen when there is a bulge in the walls of the aorta, which is the blood vessel that takes blood away from the heart. The aorta is long and travels through a great deal of the human body. An aneurysm can happen along any part of the aorta, but it most commonly occurs in the stomach. Such aneurysms usually are located just above a person's navel.

Small stomach aneurysms generally exhibit no symptoms, meaning a person may not even know he has an abdominal aneurysm until it gets bigger, a routine X-ray is done or it has already ruptured. When an aneurysm grows, the area of the stomach containing it may be tender or painful. This tenderness may indicate that the aneurysm is about to burst. A rupture is almost certain to result in internal bleeding, often severe and sometimes fatal. Symptoms that may have been absent prior to the rupture now appear, most commonly starting with abdominal pain.
These types of aneurysms are more likely to occur in men than in women. People who experience stomach aneurysm symptoms generally are over the age of 60. If an aneurysm is detected by a doctor, he may recommend that the person have surgery. Depending on the size of the aneurysm, he may also advise the patient to wait and see if it gets bigger before considering surgery. Regular checkups are usually needed to see if the mass has grown and to see if the patient has any stomach aneurysm symptoms.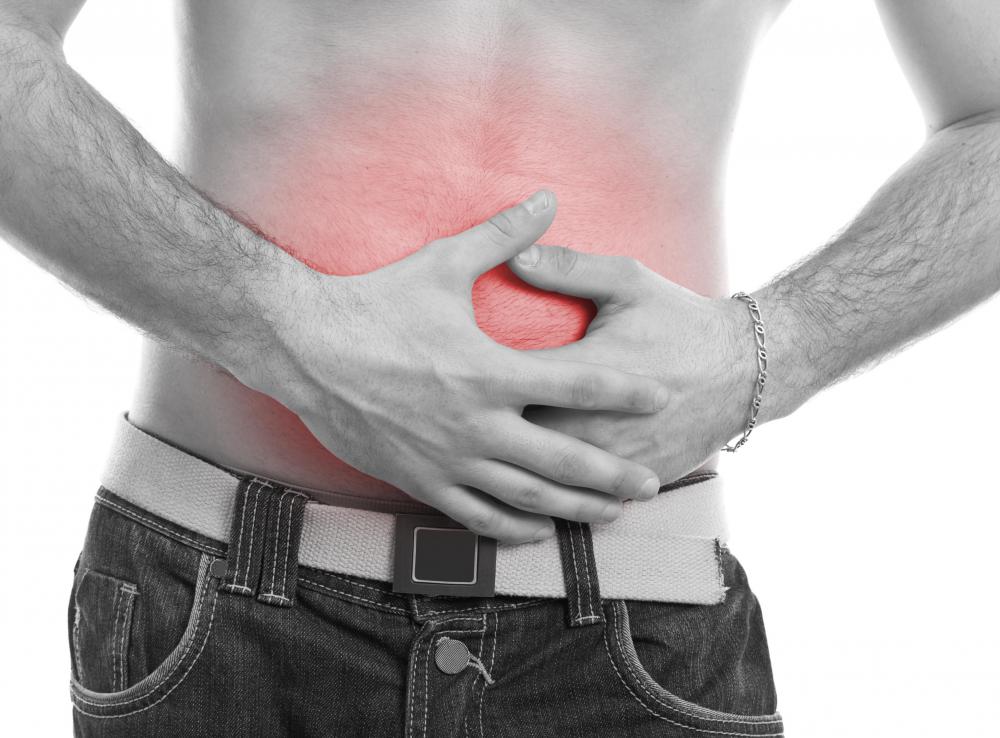 Surgery is not always an option for treating stomach aneurysms. People who do not want to take the risk of going under the knife will need to consider heavily the risks they face should the aneurysm burst. If the abdominal aortic aneurysm is left untreated after it has burst, the patient could have serious health problems and may even die. The patient's doctor should discuss all of the pros and cons of having the surgery to remove the aneurysm before the patient makes a decision.